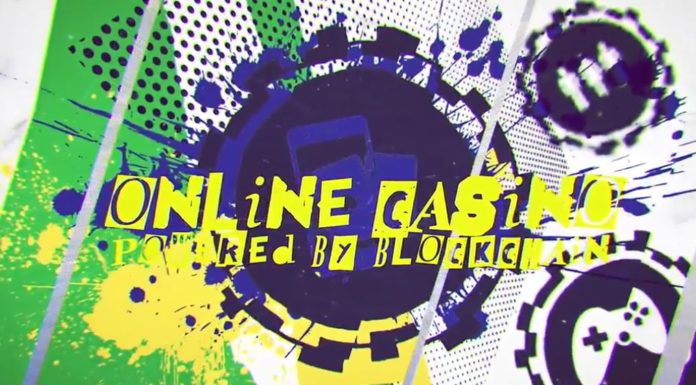 Ganapati Group Company is excited to announce the creation of a new Initial Coin Offering (ICO) with their subsidiary company GanaEight Coin Ltd in Malta. The G8C token is dedicated to the online casino market and is expected to become the token of choice for online casino platforms.
Malta – July 7, 2018 – Ganapati Group made international headlines today with the announcement of an ICO that is expected to take the online gaming industry by surprise. The online gaming industry is an industry that is resistant to change and has barely changed since its inception, until now. Ganapati aims to totally revolutionize the way online casinos function, from the top to the bottom.
Ganapati PLC is an online gambling industry heavyweight that has established itself as the leader in its niche. The relatively young company entered the gambling industry in 2016, and since has made its mark through a fusion of the traditional European iGaming experiences and rich Japanese flavors to provide a set of highly engaging and one-of-a-kind slot games. These games include "Pikotaro's Pineapple Pen" starring Japanese YouTube sensation, Pikotaro and "She Ninja Suzu" which was featured in The king of Latin Pop, Enrique Iglesias', El Bano ft Bad Bunny. The diverse range of highly acclaimed games has shot them into the spotlight, while sending much acclaim their way.
Ganapati PLC, the parent company of the Ganapati Group, is listed on the UK NEX Exchange market. It also has subsidiaries with offices in Malta, Estonia, Los Angeles and Curacao. Ganapati's subsidiary company in Malta has a B2B class 4 casino license issued by the MGA. Ganapati Malta supplies unique online slot games that combine Japanese content with the traditional European iGaming experience. The company has become a global big hit and received 4 gaming nominations within the past 2 years including a finalist nomination for Pikotaro's Pineapple slot game as best casino product in the prestigious Global Gaming Awards 2018, in London. At UK's largest casino industry event ICE in 2018, the company was chosen as one of the 10 must see companies in the industry.
Malta is one of the world leading hubs for online casino and cryptocurrency businesses. The law relating to crypto currency has recently been approved thus Malta is expected to be a land of blockchain. This means that promoting crypto currency in this country is a major advantage. Recently, some of the leading cryptocurrency exchanges such as Binance have relocated their head offices to Malta as well.
Ganapati Group will enter the blockchain industry as a venture company whose members are professionals from a combination of industries including online casinos, IT, blockchain development, finance and Japanese-content industries. Ganapati PLC and GanaEight Coin Ltd are developing an online casino platform based on proprietary blockchains that blend unique IT technology, finance knowledge, Japanese content, casino experience and knowledge in the online casino industry.
Perhaps one of the biggest features of the GanaEight Coin Ltd token is that it can be used on its own blockchain to bet and play. It does not take GAS (transmission fee) and it's not necessary to exchange tokens for chips. It is highly likely that a lot of online casinos will be using blockchain in the future.
Ganapati PLC's unique blend of the iGaming experience, strong strength in IT, knowledge in finance and authentic Japanese Content has allowed them to rise to prominence in the online gambling world has given them the stepping stone to create a world leading token with G8C.
Launching an ICO is the next step in the company's progression and it offers everyone involved, whether they be a gambling enthusiast or a savvy investor, a new opportunity to support an established and ever-expanding platform while sharing in the rewards.
Token sales for this highly anticipated ICO are set to begin in the first quarter of 2019. To learn more information about this ICO or Ganapati Group, visit their official website at: https://ganapati.com
Media Contact:
Ganapati Group Company, Ltd.
Attn: Toshitaka Nakajima
Malta, Malta
Ph: +81345888888
[email protected]
Press Release Writing and Distribution by professionals for the Cryptocurrency industry. Steve Stanley, has written thousands of Press Releases and countless Articles spanning every industry and niche. It is easy to find his work on Google News and hundreds of other news outlets. There is no doubt that he is one of the only experts in his field when it comes to I.C.O: You can learn more about him and his services at http://ico-prmarketingservices.com