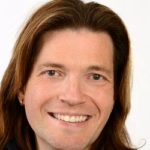 The magic title of Satoshi Nakamoto—the pseudonymous creator of Bitcoin, seems to draw claimants from everywhere with the latest being a German entrepreneur and former DJ popularly known as "Jorg Molt." Molt claims he is the real Nakamoto, a co-creator of Bitcoin, and owns 250,000 BTC. He revealed this to attendees of a crypto industry […]
The post German Entrepreneur Claims to be Satoshi Nakamoto, Co-founder of Bitcoin appeared first on Coindoo.
You want the latest news about Crypto? Sign up to our weekly Newsletter!