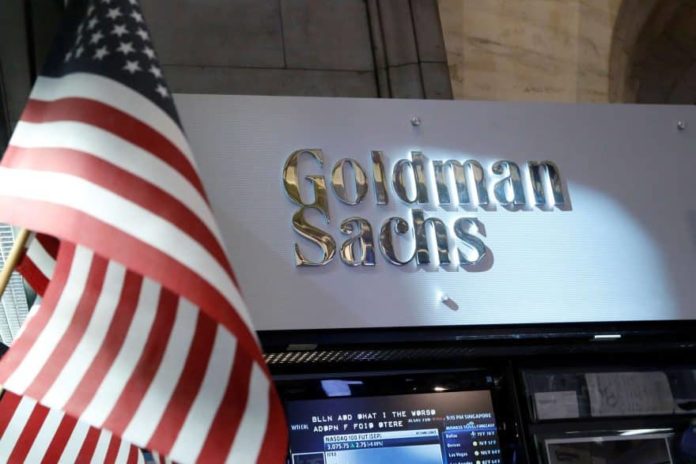 Rumours that Goldman Sachs is ditching its plans to invest in cryptocurrency have been dismissed as "fake news" by the company's Chief Financial Officer. Martin Chavez made the statement on Thursday at a tech conference in San Francisco.
His comments came after Business Insider issued a report on Wednesday, suggesting the financial services giant would be scrapping its plans to trade cryptocurrency. The report stated that an uncertain regulatory regime meant Goldman was instead focusing on developing custody services for cryptocurrency.
Join the Leading Industry Event!
Following that report, the price of bitcoin fell by around $300 in the space of an hour. The news that such a big institutional player was retreating from the market may have been part of the reason for this collapse. Bitcoin had, however, also reached its highest price in August and traders may have simply been selling off in order to make some cash.
Suggested articles
FXTM Brand Ambassador Lewis Pugh Completes World Record Long SwimGo to article >>
Goldman Sachs exploring bitcoin NDFs
Martin Chavez, CFO, Goldman Sachs
Regardless of the reasons behind the crash in bitcoin's price, cryptocurrency fans will probably be relieved to know that Goldman Sachs still has an interest in digital assets. News related to institutional traders tends to have some impact on bitcoin's price – indicating that there is an appetite for institutional involvement in the cryptocurrency world.
In July, for instance, the price of bitcoin rose above $8,000 after reports of a bitcoin exchange-traded fund (ETF) surfaced. When those plans were stymied by the Securities and Exchange Commission, the price plummeted to below $7,000.
If cryptocurrency fans do want more institutional involvement in the market then Chavez's other claims should please them. The CFO said that Goldman is exploring non-deliverable forwards in cryptocurrency. He added that his firm was pursuing a derivative of bitcoin because "clients want it."
Bitcoin has struggled to return to the former heady heights of December 2017 when it was trading at $20,000. In fact, the market capitalisation of the entire cryptocurrency market is down 63 percent this year according to research data from CoinMarketCap.com
Financemagnates.com is author of this content, TheBitcoinNews.com is is not responsible for the content of external sites.