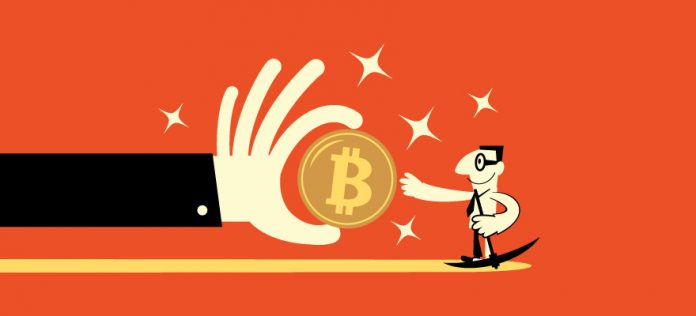 HashCash, a blockchain technology company, announced this Thursday that it is launching a white label payments solution. Designed for e-commerce, companies that use the new product will be able to accept payments in Bitcoin.
As our tuned-in readers are probably already aware, e-commerce is big business. In 2018, people are expected to blow around $2.76 trillion of their hard-earned savings on amazon gifts and ebay bargains.
Join the Leading Industry Event!
And now thanks to HashCash, they'll be able to trade in their precious Bitcoins for new Asos sweaters and second-hand mobile phones.
Merchants using the blockchain company's solution will have an end-to-end payments product. Aside from simply accepting money, they will have access to Bitcoin invoicing, dispute management and and ticketing solutions.
Answering the haters
Now I know what you are thinking and yes, as I was typing this article, the background noise of wrinkled noses and haughty condemnation from the cryptocurrency haters was almost too much to bear.
"Why accept a currency that loses all of its value in a few minutes?" Their smug, Doubting Thomas voices say.
Suggested articles
Swissquote and Manchester United Host Leadership Gathering in LondonGo to article >>
Well naysayers, for one thing the price of Bitcoin is no longer flying around like a cat that's been hit with a cattle-prod. Though there is still some price fluctuation, the currency has been fairly stable since August of this year.
On top of this, as it is a 'universal' currency, Bitcoin payments could actually be beneficial to e-commerce merchants who do cross-border business. If I am in the UK and have to make a payment to someone in the US, there is no currency conversion required – it's the same Bitcoin.
True, for the moment there would probably have to be conversion to fiat. But in the long run it's not impossible to imagine a situation in which different things can be paid for in Bitcoin, meaning that the crypto-to-fiat conversion process becomes less necessary.
In the wonderful socialist heaven that is Venezuela, we are actually seeing this play out. More than 2200 merchants accept the cryptocurrency Dash as a form of payment in the Latin American nation.
Just last week the cryptocurrency company launched a mobile payments service in the country that enables people who don't have a smartphone to make payments to one another. That means Dash can effectively be used as a currency in itself – people don't have to use any other form of money to pay for goods and services.
Things in the West are unlikely to reach that stage just yet. Venezuela has experienced insane levels of inflation which have, like a powerful kick to the groin, forced its population to find alternative means of buying and selling goods.
But with gradual adoption, it's not unreasonable to assume that, in the next few years, we'll see more and more business accepting cryptocurrency as a form of payment.
Financemagnates.com is author of this content, TheBitcoinNews.com is is not responsible for the content of external sites.