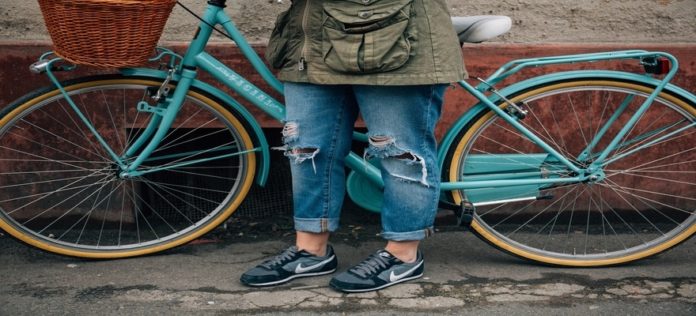 UK banks HSBC and Barclays froze the accounts of a company after its owner transacted on a cryptocurrency trading platform with his personal account.
"Entirely transparent and above board"
The company is called 50cycles. It has been selling electric bicycles since 2003, and now has showrooms in London, Loughborough, and Shoreham-by-Sea.
Whoa! London Summit's new site is LIVE
CEO Scott Snaith told iNews that after conducting some large Bitcoin transactions with Finnish Bitcoin exchange LocalBitcoins, he found that he could no longer access his accounts at the two banks. This was despite the fact that the people he traded with were UK citizens with verified IDs, and the transactions were, according to Snaith, "entirely transparent and above board".
Further, he said that he made the transactions with his personal bank account, not his business account (although they are linked).
After turning to the Financial Ombudsman, HSBC relented but Barclays told him to seek legal advice.
Suggested articles
Unibright Unites Lufthansa, Microsoft and NEM To Kickstart Blockchain AdoptionGo to article >>
Banks vs the competition
Banks worldwide have a history of engaging in such behaviour. In January 2018, the Royal Bank of Scotland informed Gibraltar International Bank that it will not process its cryptocurrency-related transactions, forcing the latter to look elsewhere for correspondence services. At the time, Iqbal Gandham, head of eToro UK and chairman of CryptoUK told the Financial Times: " "The moment you mention crypto to a bank, it's like you are a drug dealer."
In March 2018, Bank of Montreal began blocking its debit and credit cards and online service from processing cryptocurrency-based transactions, citing the "volatile nature of cryptocurrencies". The fact that it made this move despite agreeing to service a new cryptocurrency exchange opened by the owner of the Toronto Stock Exchange casts doubt on the credibility of its explanation.
Similarly, Barclays accepted Coinbase, the leading American cryptocurrency exchange, as a customer in March.
Snaith said to iNews: "I'll never be able to bank with Barclays again. I'm a professional business owner taking advantage of new financial technologies and it looks like the banks are failing to keep up with their customers' habits…The message is clear: your funds are not yours."
Cycle-mining
In September, 50cycles will launch a bicycle called 'Toba' that generates cryptocurrency as you ride it. Specifically, around £20 will be made for every 1,000 miles cycled, denominated in a token called LoyalCoin.
CEO Scott Snaith told Cycling Industry News: "At the moment we are working with LoyalCoin to reward our customers but eventually the TOBA bikes will have their own digital coin which will become one of thousands of currencies of the future, and the TOBA will allow riders to become an integral part of its growth…It is a way of rewarding our customers and riders who are fully-committed to green transportation."
Financemagnates.com is author of this content, TheBitcoinNews.com is is not responsible for the content of external sites.