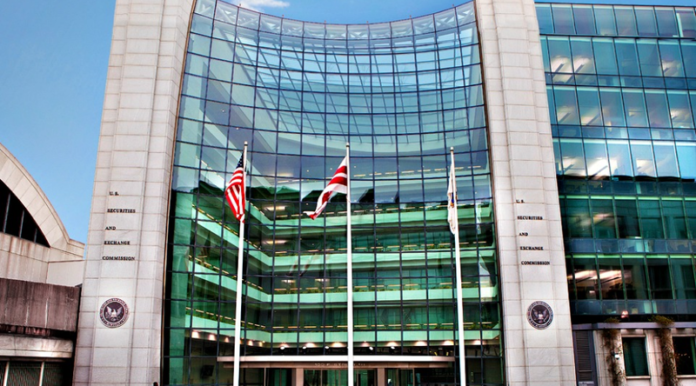 The U.S. Securities and Exchange Commission (SEC) has agreed to settle charges with two startups that sold tokens through Initial Coin Offerings (ICOs) in 2017. The companies were charged by the SEC for running their ICOs after the regulator clearly defined such offerings as unlicensed securities in its DAO Report of Investigation. The startups indicted by the SEC are Boston-based Airfox, which sold $15 million worth of tokens, and Paragon Coin, which raised $12 million selling tokens.
"We have made it clear that companies that issue securities through ICOs are required to comply with existing statutes and rules governing the registration of securities," Stephanie Avakian, co-director of the SEC's Enforcement Division, explained in a release. "These cases tell those who are considering taking similar actions that we continue to be on the lookout for violations of the federal securities laws with respect to digital assets."
The two cases happen to be a first for the commission where civil penalties were imposed for "ICO securities offering registration violations," and they follow the commission's first non-fraud case against Munchee Inc. in 2017, when it stopped the startup's token offerings and instructed the company to return proceeds to investors.
The companies involved have, however, agreed to settle the case without admitting to or denying the findings from the regulator. Each company will pay a $250,000 fine to the SEC and compensate investors who purchased the tokens. Both startups are also required to register their tokens as securities and to file periodic reports to the SEC.
Steven Peikin, co-director of the SEC's Enforcement Division, believes the new model affords investors the ability to be compensated for purchasing unregistered securities.
"By providing investors who purchased securities in these ICOs with the opportunity to be reimbursed and having the issuers register their tokens with the SEC, these orders provide a model for companies that have issued tokens in ICOs and seek to comply with the federal securities laws."
This is the SEC's second settlement in less than 30 days. Just last week, it reached an agreement to settle charges leveled against the founder of decentralized exchange EtherDelta, Zachary Coburn. Coburn, who had been accused of running an "unregistered national securities exchange," agreed to pay more than $300,000 in penalties. As detailed in its end-of-the-year report, 2018 has been a busy year of enforcement for the regulatory agency as it continues to crack down on unregistered cryptocurrency companies.
This article originally appeared on Bitcoin Magazine.
Bitcoinmagazine.com is author of this content, TheBitcoinNews.com is is not responsible for the content of external sites.