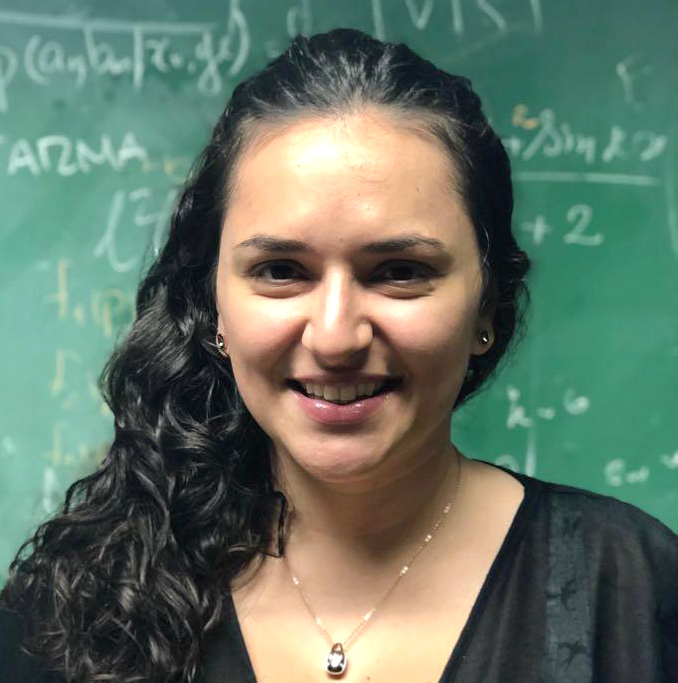 Some weeks ago we were at Blockcrypto, San Pablo and had the opportunity to meet Olivia Saa, part of the IOTA research team working with Serguei Popov. On that Congress, she gave a very nice talk about scalability, analizing the ways in which the Tangle overcomes Blockchain's limitations.
After the Congress we kept in touch (Olivia speaks spanish very well) and I promissed myself that I would try to get her to give IOTA Hispano an interview.
Even though the work being done by Olivia Saa and Serguei Popov is not the kind of stuff you read on your weekly news IOTA resume, it is fundamental for the project development and has a big impact in aspects everyone cares about, such as the Network status and the Coordicide.
Daniel De Michele
IOTA Hispano Founder
If you like what we are doing help us to continue working! Donate: https://iotahispano.com/donate/

Tell us a bit about your background and how you ended up being interested by the DLT world
My background is 90% academic. I started as a Mechanical Engineer and even worked in the
industry for some time, but I quickly realized that an academic career would suit me better.
Then, I got a Master's Degree in Mechanical Engineering and decided to move to a Mathematics Department to get my PhD. Now, I'm a research Scientist at IOTA Foundation and also a PhD candidate in Applied Math.
My story with DLTs is the same as a lot of people: I heard about Bitcoin in 2012 and didn't pay the deserved attention to it. I think a large part of us regret not investing some time reading more about this subject in the early days. It was just at the beginning of 2016 that I decided that I should study blockchain and another DLTs. So I spent some weeks reading and digesting information just about Bitcoin, at first. It was already 2017 when I decided that I should work with DLT's also in my PhD and reached professor Popov, that introduced me to the Tangle.
When you first heard about the Tangle, what were your first thoughts?
My first thought was that the inventors managed to subvert the user and miners roles. I've found
this concept really interesting, and the fact that they used another mechanism of incentives different from the ones that I had previously studied was super exciting.
…
iota-news.com is author of this content, TheBitcoinNews.com is is not responsible for the content of external sites.