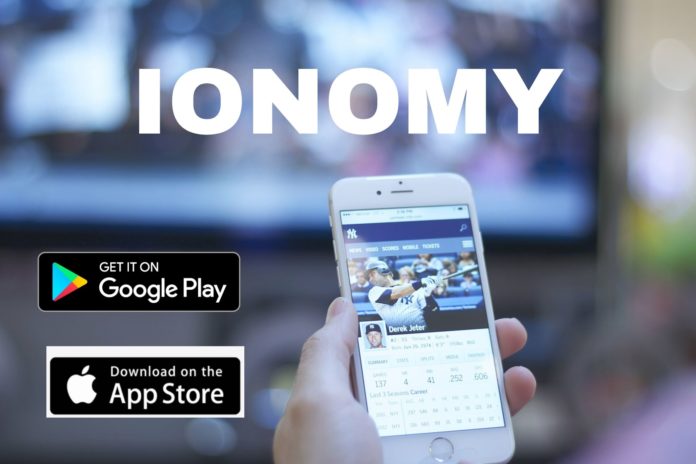 Ionomy is one of the blockchain projects that aims to revolutionize the gaming economy. They are a community of developers and gamers that deal with ION cryptocurrency as a trading medium on their website. Ionomy has no eligibility restrictions and is pretty easy to use. The project allows users to develop games, play, trade tokens, store assets, etc. But that's not what Ionomy is all about.
So let's dig a little further and unearth the promise it holds.
What is Ionomy & ION?
Founded in 2017, Ionomy Studios is a Seychelles registered mobile gaming business with a crypto twist. The project develops games on their platform and rewards deserving players with IONs, a digital currency. ION then works like any other cryptocurrency out there.
The Studio has developed various games for both Android and Ios platform, with few games still in the pipeline. The game development platform, PWR-GRD, is a full-service suite that covers everything from creation to conversion strategies. The main aim of this Studio is to let the game developers add monetary incentives.
PWR-GRD draws developers with features like game building tools, integrated advertising, crowdfunding, gameplay analytics and more. Gamers can also earn up to 50% on Ionomy games when using Ions, apart from active play rewards.
How Do Ions Work?
The brains behind Ionomy were focused on promoting a Decentralized network. In simple words, most companies reward people depending on the length of time users hold a token. The longer the time frame, the higher is the incentive. Whereas Ionomy rewards, the duration of activity on its network, so that a stronger community is developed. Gradually, those who contribute to the network receive rewards for their input.
What Ionomy has on Offer for Gamers and Developers?
Here are a few offerings by Ionomy. Have a look!
Game Development Support
The PWR-GRD is a power-packed suite of everything that one may need, for the development of blockchain game. It has different packages for game developers, depending on the kind of blockchain services they want. These range from cash like tournaments, Real Money Trade, prompt payouts.
Besides, as mentioned earlier, developers can generate funds through crowdsourcing. As well as monetize free games.
Game Management
Game management is for gamers to manage their tournaments, coin collection, check scores, etc. Besides, it also functions as a shop for your gaming essentials.
Web Wallets
Ionomy has developed a versatile digital wallet that can send and receive ION, Bitcoins, Litecoins, Dash, and ATOM, which is completely safe, secure and easy to use.
Crypto Exchange
Ionomy allows for the secure exchange of cryptocurrencies so that users can have an immersive gaming experience. So while gamers earn rewards in Ions, they can easily exchange them with others like BTC, Dash, LTH. And even with tokens like XDM and ATOMs.
Social Support
Not a unique, but an essential feature, Ionomy's network of cryptocurrency enthusiasts and gamers are worth connecting. Or perhaps, users may even share their progress and achievements with their friends. However, a unique part is that users can earn rewards through its affiliate marketing program.
Games Available on Ionomy
Ionomy has a collection of five games, as mentioned below. In most games, weekly tournament winners take home cash rewards in the form of Ions.
The Moon or Bust: A simple arcade game where you have to cruise a rocket to the maximum distance while saving it from oncoming obstacles.
Crypto Gravity: As in words of Ionomy, this game looks like Super Mario, but in space. So the character has to jump and shoot through the galaxy and kill the enemy aliens on the way.
Offroad Heat: It involves racing a rustic truck on an off-road track. Live matches make this game a delight.
Urban Words (in development): A scrabble like game. The player first reads a meaning and then hunts to form a word from the alphabets displayed.
Ionix (in development): A test of speed and accuracy, it needs the player to connect dots that are floating in space.
The Future of Ionomy
At present, Ionomy has only a handful of games, out of which two are still under development. Besides, there is also a demand for more forms of incentivization. The community will likely grow and be happier with the addition of more engaging games in the future.
Now let's take a look at its market value. As per the latest data, Ionomy holds a rank of 1153 on the coimarketcap.com, a global cryptocurrency tracker. It also tells us that the market capitalization of Ionomy stands at USD 450,141, with 12,734,358 IONs in circulation. Furthermore, Ions have had a quite stable evaluation, with no visible spikes or drops.
So Ionomy certainly has potential, and the core team needs to work on adding value games to their store.
To explore more about the Ions and Ionomy, visit their website, Ionomy.com.
Please follow and like us:
Related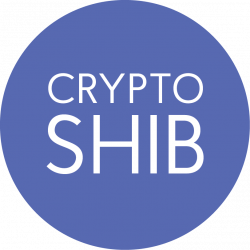 cryptoshib.com is author of this content, TheBitcoinNews.com is is not responsible for the content of external sites.