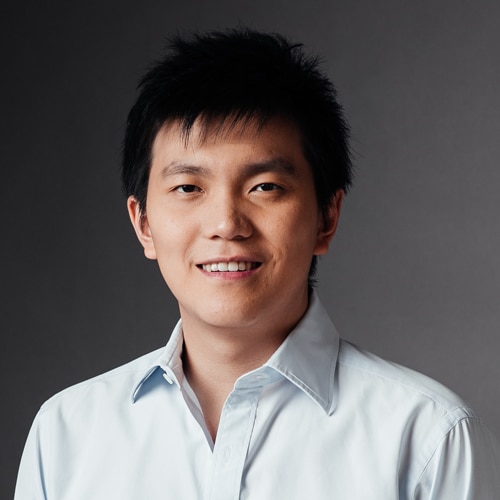 While Ethereum continues to battle scalability and EOS is still coming under fire for its supposed lack of decentralization, IOST emerged in 2018 claiming it had the key to solving both, while maintaining security. IOST has now launched its main net. Our IOST interview with CEO and founder Jimmy Zhong has all the latest news following the launch.
Recap – What is IOST?
IOST stands for the Internet of Services token. The name reflects the vision of the project. It aims to overcome the trilemma that plagues other blockchains, namely scalability, security, and decentralization.
However, these are not the only challenges. Blockchain still suffers from barriers to adoption due to the fact many remain difficult to use for non-technical folk. IOST recognizes that ease of use is critical to achieving mainstream adoption. The project is technically complex under the hood, as our guide to IOST explains. However, the front-end is designed to be as user-friendly as possible.
IOST uses its own consensus method called "proof of believability" and a sharding mechanims to enable fast throughput of thousands of transactions per second. At the same time, it doesn't place any limit on the number of nodes participating in block production.
The IOST website details the commitment to upholding the principles of decentralization and developing a trustless network that's open to all, making it an attractive project for blockchain purists. Furthermore, the project's CEO and co-founder Jimmy Zhong is something of a wunderkind.
Hailing from Beijing, he's founded tech startups in Silicon Valley, Manhatten, Beijing and now IOST which is based in Singapore. He sold his first company for a cool $40m before he even finished college. Last year, the Economist featured him in a piece about Chinese students who return home to build startups after studying abroad.
IOST Interview with Jimmy Zhong
IOST launched the mainnet on Feb 25, and since then, we understand you've made some pretty impressive achievements in terms of transaction and user numbers. Can you give us some more details?
Since IOST launched its application-ready mainnet on Feb 25, we have launched a total of 12 DApps, drawing over 200,000 registered accounts and over 26 million transactions processed. We have also managed to surpass Ethereum's total daily transactions by 20,000 on Apr 6, demonstrating our ability to contest and even exceed some of the most established protocols today. This serves as a strong indication of IOST's potential and growth to come, and we are confident that these figures will continue to rise in the months ahead.
What's the secret sauce for attracting so many new users to the platform during this first month? Do you know anything about your users, e.g. are they from a particular geography or targeting the use of any particular dapp?
Designed to be the most application-friendly mainnet today, IOST targets everyday users with its suite of DApps in gaming, entertainment, and finance that users can interact with easily. Underpinning this seamless experience is our unique Proof-of-Believability Consensus Mechanism (PoB) which allows for the network to support a high throughput and support DApps, ensuring scalability at up to 8,000 transactions per second while retaining significant decentralization and security. We believe that this is key to building a blockchain ecosystem that is fit for mainstream adoption, and our successful start is a testament to this.
Of course, users are important but a flourishing blockchain ecosystem also needs to attract developers. How is IOST working to attract and nurture developer talent?
IOST is constantly working to bring the very best developers onboard to grow the ecosystem, by providing support for the community and incentivizing them to contribute to the network. Particularly, the IOST Partner Program and Bounty Developer Program rewards and encourages developers and teams to play an active role in developing quality DApps on the IOST network. We also support the growth of DApps on the platform through incubation projects such as Theseus, dedicated to pushing the envelope in blockchain technology and paving the way for skilled developers to build on the network. Through such programs, we aim to support and inspire more developers, in turn promoting the growth of the IOST blockchain developer community.
IOST also recently established a partnership with Ehang, a drone company. Can you tell us more about the partnership and what each party brings to the other?
The partnership with Ehang comes as part of a new exciting aerospace project for the Civil Aviation Administration of China (CAAC) to test the value that digital signatures and blockchain will bring to flight operating system data. Ehang can count on secure and reliable data management delivered through the IOST platform, and receive accurate flight data and analytics of each flight.
This marks a major milestone for IOST and validates our technology in serving established B2B enterprise projects through practical real-world use cases. Such partnerships are a catalyst for further collaboration with governments and enterprises to build a collective future where blockchain is more accessible and tangible to the public.
The IOST blog recently made an official announcement about the launch of OASIS, a "secret weapon." What is OASIS and why is it a secret weapon for IOST.
OASIS will connect blockchain with wider users by reducing current barriers to DApp access, ensuring that users who do not understand wallets and blockchain technology can actively participate in the IOST ecosystem. This is done by enabling the exemption of account registration and keeping of private keys, elimination of resource consumption, providing fair, transparent and non-temperable transactions, allowing verifiable game fairness and facilitating easy and smooth DApp transfer. More will be announced in the months to come, so keep a lookout!
The traditional trilemma of blockchain is scalability, security, and decentralization. Some blockchains such as EOS seem to place a lower priority on the decentralization element whereas IOST appears to have solved this trilemma. How many nodes are currently operating the IOST network? And in your view, just how important is decentralization in the whole blockchain trilemma debate?
Many of the second generation blockchain protocols favor scalability alone, which leaves a small number of supernodes in control and allow them to dictate the future of the ecosystem. However, decentralization and security are as equally important as scalability. IOST's PoB consensus mechanism is designed to retain all three.
We have over 200 nodes on our network each participating in block production each day. 17 of these nodes form a block production committee to process transactions each round, then rotate between other nodes every 10 minutes to produce blocks and claim rewards. Under this mechanism, there may be hundreds of different nodes selected for the committee each day. This offers a degree of decentralization and security that is much higher than other second generation public blockchains today.
You have an impressive resumé as a company founder, having been involved in five other companies prior to IOST. In your experience, if you had to choose one factor that differentiates a successful startup from an unsuccessful one, what would that be?
A strong, talented team is a differentiating factor that separates successful businesses from the less successful ones. In a relatively nascent industry such as blockchain, technical excellence and experienced leadership teams are key to ensuring the sustained growth of projects and businesses.
You recently tweeted your belief that "technology is meaningless without adoption." In your opinion, what is the biggest barrier to blockchain adoption right now? What needs to happen to overcome it?
The biggest barrier to mainstream adoption right now is usability of the technology and the DApps that come with it. With a huge amount of technical knowledge required to interact with the technology and understand the use of blockchain through wallets, exchanges, and smart contracts, users can often be overwhelmed and deterred from adopting blockchain platforms.
Blockchains, developers, and communities need to break down and eliminate these barriers by building more DApps that are meaningful and able to introduce blockchain and cryptocurrencies to users in simple and accessible ways. One example of this is Bermi, a social network that rewards users for watching and interacting with viral videos online. This allows users to earn cryptocurrencies in a way that is familiar to them, while getting a chance to learn about smart contracts.
Our upcoming feature, OASIS, will also connect blockchain with wider users by reducing current barriers to DApp access, ensuring that users who do not understand wallets and blockchain technology can actively participate in the IOST ecosystem.
What's up next for IOST? What can we expect from the rest of 2019 and beyond?
Our priority for now is to grow the IOST ecosystem exponentially by bringing the best developers, exchanges, companies onboard. Through these partnerships, we aim to build on our early success and work with our partners to introduce more real-world use cases for blockchain to the wider public, ultimately building a future where the technology is accessible and tangible to everyone. Stay tuned as we work towards this goal!
Thanks for your time, Jimmy!
The post IOST: Interview with CEO Jimmy Zhong appeared first on CoinCentral.
Coincentral.com is author of this content, TheBitcoinNews.com is is not responsible for the content of external sites.