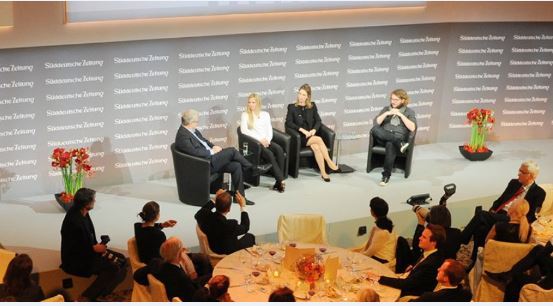 It has been announced that IOTA Co-Founder Dominik Schiener will be side by side with Germany's minister of the chancellery and Federal Minister for Special Affairs, Helge Braun. Dominik will be presenting on the opportunities blockchain can offer to companies in Germany.
The panel is one of the events that will take place at Süddeutsche Zeitung's annual economic summit. Süddeutsche Zeitung's is among the well read newspaper in the country, distributing around 400,000 newspapers.
The event will take place between November 12-14, 2018, and it will feature German Chancellor Angela Merkel and President of the EU Commission Jean-Claude Juncker, among several other ministers and who is who in the country. Also, Industrial experts and companies CEO are to feature in the event.
For Dominik, his topic of discourse revolves around how Germany can become a leading blockchain nation . During the event, he would be given the advantage of speaking on how IOTA can change things around in the country, thereby increasing the number of companies partnering with the blockchain technology company.
…
iota-news.com is author of this content, TheBitcoinNews.com is is not responsible for the content of external sites.