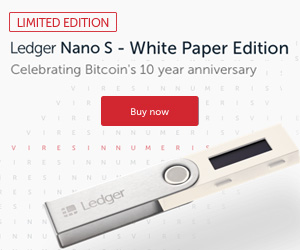 The IOTA foundation has made tremendous progress in growing IOTA as the perfect DLT for the fast emerging IoT market. For instance, the team has made major progress in developing the trinity wallet and is close to going live. Going by the developments that the IOTA foundation is making, it is clear that investors can expect even bigger things in the future if its talent pool is anything to go by.
In the last few months, the IOTA foundation has been beefing up the team with top talent from different fields. Lately, they seem to be focused on strengthening the developer team. Today, the foundation has announced the entry of two developers to the team. One of the developers they have brought in is Lucas Moser, a Swiss-based software engineer. Here is Moser's profile as posted by IOTA.
Luca Moser is a self-taught full-stack software engineer based in Zurich, Switzerland, with a strong interest in web technologies and backend systems. At an early age, he began to experiment by building his own computers. Later in his teenage years, he grew his love of programming by writing extensions for his favorite game.
The other developer that IOTA has brought in to the team is Andrew Brough, a senior UX/UI designer. Brough has already been working closely with IOTA and has played a major role in the development of the Trinity wallet. Here is a more detailed profile of Andrew, and the value that he is bringing to IOTA.
A London-based design professional with over 12 years of agency experience, he has worked as a UX/UI lead for clients such as Nokia, Disney, Oxford University, RBS, Chelsea FC, NHS 111, Fairtrade, World Travel & Tourism Council, Fly Dubai, Corinthia Hotels and Wargaming: World of Tanks.
…
You want the latest news about Crypto? Sign up to our weekly Newsletter!