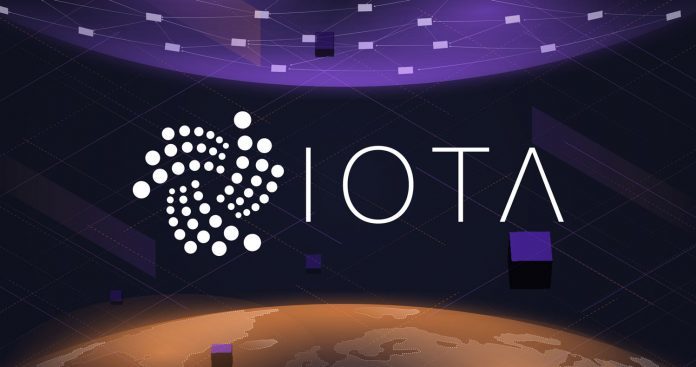 Listed at number nine among top cryptocurrencies, IOTA continues to be the centre of discussion and speculation. This write-up will discuss Its elusive tangle technology, sponsorships, and value predictions — covering all the basics you need to know!
The last few years has seen a rapidly growing interest in digital currencies and its underlying blockchain technology. What started with bitcoin has turned into a multi-billion dollar industry, filled with investors looking to make big profit. The list of new initial coin offerings (ICO) and crypto-startups is staggering — and for the newcomer — this can be nothing short of a headache.
This article will strip away the nonsense giving a straight forward look into IOTA — a digital currency and network designed for use with the "Internet of Things, IoT."
A Brief IOTA History
Founded by David Sønstebø and headquartered in Germany, the IOTA Foundation garnered attention in 2015 when it publicly announced its plans to integrate its altered blockchain (tangle) into usage with the "Internet of Things." In effect, maximizing payment efficiency made between IoT devices. Beta-testing was carried out in 2016 with the launch of its main network in the summer of 2017. IOTA's value soard the following December, with individual tokens hitting their all time high of 5.25 USD on December 19th, 2018.
So, What is the Tangle Anyway
Unlike Bitcoin and Ethereum which run on blockchain, IOTA utilizes an altered blockchain called a tangle — the first cryptocurrency network to do so. When a transaction occurs on a blockchain network, computers (referred to as miners) compute highly complex equations to verify the transaction — posting it as a block on a distributed ledger.
The ledger publicly lists all the verified transactions as blocks in a chain — while retaining user anonymity.
IOTA's tangle is less like a chain and more like a web. When you make a transaction on the IOTA network, it's not verified by miners, but rather, by other people posting transactions. The method of verification is still the same, requiring the used devices to solve complex equations to add a previous transactions to the network.
Suppose you are person C trying to make a transaction — it can begin only be processed after your device has verified two previous transactions, namely those of persons A and B. Likewise, your transaction will be verified only after persons D and E have initiated new transactions on the network.
Unlike Blockchain, the tangle network does not list each transaction chronologically on a ledger. Rather, it uses a road-map system, linking each transaction to those which it verified and those which verified it.
The Tangle has many advantages over blockchain, including increased security and faster processing times. It also requires less energy than does those systems which utilize mining.
IOTA Grows Through Its Partnerships
Since its release, the IOTA Foundation has formed several significant relationships with companies looking to advance IoT development. The unique tangle network has been key in grabbing the interest of perspective partnerships.
#1 Bosch
On October 17th, 2017, The IOTA Foundation publicly announced one such partnership with Bosch — a company that estimates 15.6 billion devices will be connected by 2020. Bosch was a co-founder of the IoT innovation space in Boston where the announcement took place.
"There is great potential through Distributed Ledger Technologies to make each IoT project more secure, efficient and provide increased transparency to consumers of IoT solutions," said Dennis Boecker, Bosch IT global innovation lead.
David Sønstebø said of that partnership that "IOTA and Bosch [had] been in dialog about the convergence between the Internet-of-Things and IOTA's Distributed Ledger Technology since late 2015 […] Our official collaboration on this laboratory for exploring this overlap cements both entities' goal of enabling an open and secure IoT ecosystem."
Bosch and IOTA had began their working relationship when they become founding members of the Trusted IoT Alliance (TIOTA).
#2 Volkswagen
The Volkswagen group, heading 12 other motoring brands (including Lamborghini and Porsche), is looking to stay ahead of the technological curve. The company announced its partnership with IOTA in January 2018 — looking to combine the distributed ledger technology with the companies driverless cars.
So far the collaboration has been fruitful, with Johann Jungwirth, Volkswagen's Chief Digital Officer (CDO), joining the IOTA foundation supervisory board.
A tweet from Jungwirth explained that the company was already beginning a proof of concept: live test of the IOTA network.
It stated:
Volkswagen, together with @iotatoken will show at #cebit18 a proof of concept how the trusted transfer of software over-the-air to vehicles can be securely documented using the #tangle. Great example how distributed ledger technology can be used in the future.
…