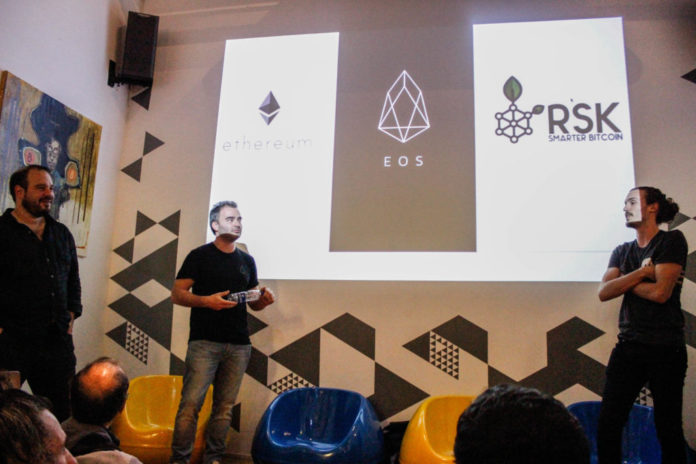 The NGO Bitcoin Argentina will be hosting a Bitcoin/Cardano/IOTA/Monero Meetup on August 24th and some of the IOTA Argentina community members developing over this protocol were invited to explain what IOTA is to an audience familiar with Blockchain based DLTs.
Some weeks ago, Franco Amati (Signatura, Bitcoin Argentina) reached out and invited us to be part of the next Bitcoin Argentina Meetup on behalf of IOTA. The idea behind the Meetup is to get to know some of the more promising altcoins out there and we are happy to have an opportunity to explain what IOTA is about, together with guys from Cardano, Monero and Bitcoin.
The agenda
Daniel De Michele (Carpincho Dem) and Alejandro Elustondo from the IOTA Argentina community will be giving a small introduction to IOTA and showcasing a project built for the Bosch XDK 110 that allows to stream sensors data to the Tangle via MAM using the device available methods (http/udp/usb/mqtt/ble).
IOTA will be the only non Blockchain project presented, and this will, in deed, be a good place to explain how this DAG based Tangle data structure allows to run a DLT.
…
iota-news.com is author of this content, TheBitcoinNews.com is is not responsible for the content of external sites.