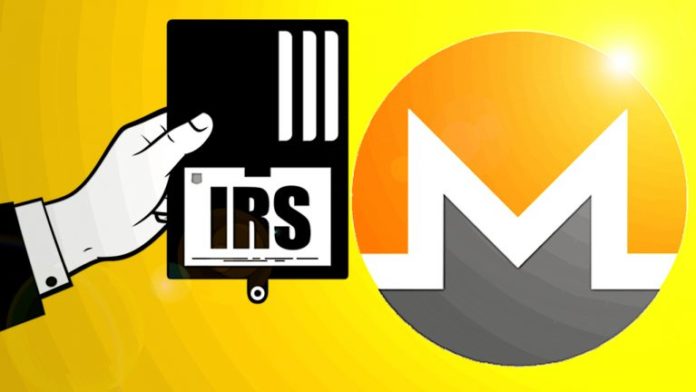 The U.S. Internal Revenue Service (IRS) wants to pay a contractor $625,000 if they can crack layer-two privacy schemes and the privacy-centric crypto asset monero (XMR). The tax agency says that the entity has "limited investigative resources" for tracing these types of cryptocurrency transactions.
The United States tax agency wants to obtain a solution to trace the digital currency monero (XMR), alongside "Layer 2 network protocol transactions" like the Lightning Network. The IRS will distribute $625,000 to "one or more contractors" in two phases; $500k will be distributed after the first proof-of-concept, then another $125k following a full examination and launch.
"Currently, there are limited investigative resources for tracing transactions involving privacy cryptocurrency coins such as monero, Layer 2 network protocol transactions such as Lightning Labs, or other off-chain transactions that provide privacy to illicit actors," the IRS contract offer notes.
The contractor will provide "weekly status reports of progress" and work with members of the CI Cyber Crimes unit, and Cyber Special Agents.
"All documentation, data, source code, and software developed shall be provided to IRS-CI." Essentially there are three goals for the contractor to accomplish, which include:
Provide information and technical capabilities for CI Special Agents to trace transaction inputs and outputs to a specific user and differentiate them from mixins/multisig actors for Monero and/or Lightning Layer 2 cryptocurrency transactions with minimal involvement of external vendors
Provide technology which, given information about specific parties and/or transactions in the Monero and/or Lightning networks, allows Special Agents to predict statistical likelihoods of other transaction inputs, outputs, metadata, and public identifiers with minimal involvement of external vendors
Provide algorithms and source code to allow CI to further develop, modify, and integrate these capabilities with internal code and systems with minimal costs, licensing issues, or dependency on external vendors
Of course on social media and forums, the crypto community had something to say about the latest job offer from the IRS. Some people also complimented monero (XMR) for being so elusive to law enforcement's special task forces.
"This is so funny, how desperate the IRS is [and how they] want their cut of your darknet drug money," said one person on Twitter. "It really must irk 'em to think of all that moolah they could steal if only you didn't secure your funds through encryption. Monero, keep up the good work," he added.
Another person wrote: "The odds are better to land a craft on our Sun's surface… It must be a prerequisite to be somewhat mentally retarded to work for the IRS," he added. Meanwhile, others also criticized the U.S. tax agency for looking into monero, while they should really look into the felonious operations tethered to the U.S. dollar.
"No need for the IRS to try and figure out the criminal activity that is using USD cash currency in their crimes, (probably 1,000,000,000X that of monero)," one person said.
In fact, the IRS contract was more of a laughing stock to many privacy coin supporters on social media.
"If you can crack Monero why the hell would you settle for $625K, LMAO," another tweeted.
What do you think about the IRS wanting to crack monero and layer-two privacy-centric transactions? Let us know in the comments section below.
The post IRS to Pay $625K to Crack Monero, Crypto Proponents Scoff at Contract appeared first on Bitcoin News.
Bitcoin.com is author of this content, TheBitcoinNews.com is is not responsible for the content of external sites.