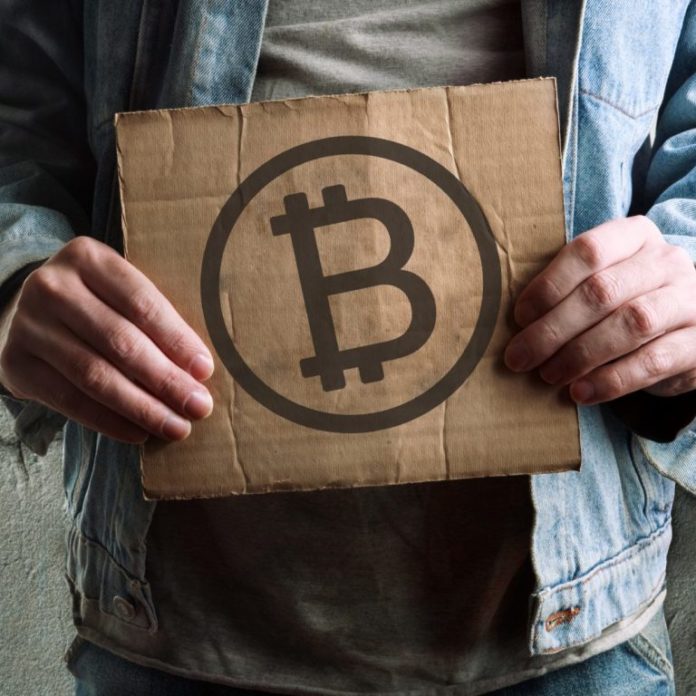 Advertisment

El pasado mes de febrero, una organización benéfica canadiense, centrada en Bitcoin Cash, anunció el lanzamiento de una organización llamada Coins 4 Clothes. El grupo comenzó a aceptar BCH para comprar ropa de mayoristas y luego la distribuyó a varias organizaciones benéficas con sede en Toronto. Desde entonces, la organización ha donado más de 3.000 prendas de vestir a los necesitados, al mismo tiempo que ha ayudado a la gente a conocer los beneficios de un sistema de dinero electrónico P2P.
Ropa Para Los Que Más La Necesitan
Hace poco más de ocho meses Coins 4 Clothes inició su acción benéfica para ayudar a las personas sin hogar a afrontar el invierno canadiense con ropa comprada con bitcoin cash (BCH). Cuando la idea se hizo realidad, el esfuerzo comenzó a crecer a medida que el grupo ayudaba a hombres, mujeres y jóvenes que necesitaban ropa.
Coins 4 Clothes compró los artículos de los mayoristas y les introdujo a bitcoin cash. Todas las prendas de vestir son clasificadas y entregadas a siete organizaciones bien conocidas de Toronto, incluyendo el banco de ropa Oasis, el Hospital de San Miguel, el Ministerio del Buen Pastor y más.
New donation recipient alert . We dropped off clothing and shoes to @RegenesisYork 's Free Store. A community run "leave something / take something" initiative that reduces waste and helps students with their cost of living. All donors paid with #BitcoinCash pic.twitter.com/7oPzxbMC2S

— Coins 4 Clothes (@Coins4Clothes) 17 de octubre de 2018
Hasta el momento, Coins 4 Clothes ha donado 3.112 prendas de vestir a la población de la región y, al mismo tiempo, el grupo ha logrado atraer a los vendedores de ropa para que abran 42 billeteras de BCH. Además, si los residentes de la región quieren vender prendas de vestir al grupo, pueden concertar una cita con Coins 4 Clothes y ganar BCH por la ropa.
En julio, la organización benéfica publicó en los foros de BCH que estaba recibiendo personalmente todas las donaciones a la organización durante 24 horas. El correo de Reddit recibió una tonelada de propinas en BCH y más tarde ese mismo día el grupo anunció que había recaudado más de $400 USD y el grupo mostró la contribución del público.
Todas las Operaciones con Bitcoin Cash
Más recientemente Coins 4 Clothes anunció en su blog que se habían asociado con dos organizaciones benéficas de Toronto llamadas Dress your Best y Dress for Success. Las dos organizaciones sin fines de lucro ofrecen a hombres y mujeres desfavorecidos atuendos profesionales para las entrevistas de trabajo. Después del anuncio de la asociación, Coins 4 Clothes enfatizó que todas sus operaciones están alimentadas en su totalidad por donaciones en Bitcoin Cash.
"Dependemos únicamente de donaciones en Bitcoin cash para operar. El 100% de las donaciones de BCH se destinan a la compra de ropa usada de la gente de la comunidad – Estamos ayudando a los necesitados mientras extendemos la adopción de Bitcoin Cash", explica Coins 4 Clothes en el blog del grupo. "Una donación de [CAD]$10 en BCH puede permitirnos comprar un promedio de 30 prendas de vestir poco usadas. Incluyendo camisetas, zapatos, pantalones de vestir y chaquetas, mochilas, faldas, suéteres, jeans, etc.".
El sitio web de la organización también cuenta con una sección llamada "Finanzas", que permite vislumbrar la transparencia de la organización. La dirección pública de BCH de Coins 4 Clothes está disponible para ser vista y las personas también pueden descargar la información financiera de la organización. La organización también muestra imágenes visuales de su trabajo tanto en Twitter como en Instagram.
Este año ha habido una tendencia creciente de organizaciones benéficas que utilizan Bitcoin Cash, como el grupo Eat BCH, que compra alimentos para personas necesitadas en todo el sur de Sudán y Venezuela. De manera similar, Coins 4 Clothes ha creado un sistema de ropa de P2P impulsada por donaciones en BCH.
¿Qué opinas de la organización benéfica Coins 4 Clothes? Comparte tu opinión sobre este tema en los comentarios en la parte de abajo.
For the latest cryptocurrency news, join our Telegram!
Autor Original: Jamie Redman

---
Imágenes cortesía de Shutterstock, Coins 4 Clothes y Pixabay. 
---
Ahora puedes acceder a Satoshi Pulse. Un listado completo y en tiempo real del mercado de criptomonedas. Mira precios, gráficos, volúmenes de transacciones y mucho más para las 500 principales operaciones de criptomonedas en la actualidad.
Noticias.bitcoin.com is author of this content, TheBitcoinNews.com is is not responsible for the content of external sites.