Litecoin creator Charlie Lee has hit back at claims by Galaxy Digital CEO Mike Novogratz that his cryptocurrency is a "glorified testnet for Bitcoin."
---
Novogratz: Sell Litecoin, Buy Bitcoin
In an ongoing social media debate, Lee, who famously sold practically all his LTC holdings last year, defended its status amid harsh criticism.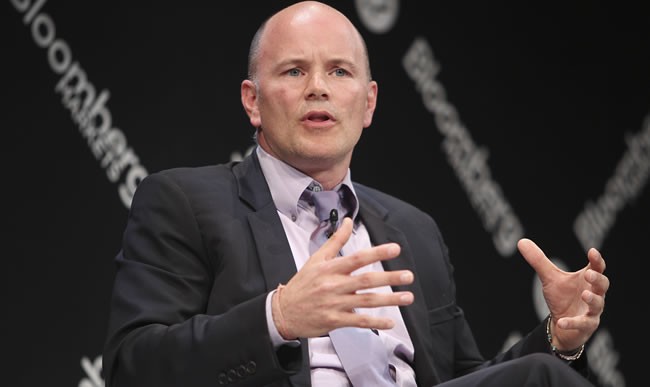 Novogratz, who is well known as a Bitcoin bull, had earlier written that Litecoin was set to play second fiddle to Bitcoin going forward, likening it to a weaker version of silver versus gold.
"Gold has an $8.5 trillion dollar market cap. Silver is $15 (billion.) That is .17%. (Bitcoin) has a $90 (billion market) cap. (Litecoin) is $5.7 (billion) which is 6.4% of (Bitcoin). Silver is at least useful for industrial production," he summarized on Twitter.
(Litecoin) is a glorified test net for (Bitcoin).
Gold has an $8.5 trillion dollar market cap. Silver is $15bn That is .17%. $BTC has a $90bn mkt cap. $ltc is $5.7bn which is 6.4% of $BTC. Silver is at least useful for industrial production. $ltc is a glorified test net for $btc. I don't get this rally. Sell $ltc buy $btc.

— Michael Novogratz (@novogratz) April 3, 2019
Like many major altcoins, Litecoin had rallied strongly this week as a sudden bullish move took Bitcoin up over $1300 to hit $5300 before it settled around $4950.
At one point, LTC/USD had achieved weekly gains of 50 percent, now trading around $87 against $61 previously.
For Novogratz, however, that bull run contained little substance.
"I don't get this rally. Sell (Litecoin and) buy (Bitcoin)," he added.
'Can't Be More Wrong'
Responding, Lee claimed Novgratz "couldn't be more wrong," pointing to various new features involving Litecoin which are now debuting.
In particular, a new cryptocurrency exchange leveraging both Bitcoin and Litecoin's Lightning Network (LN) implementation allows the latter to top up balances of the former via a feature known as cross-chain atomic swaps.
His advocacy, however, appeared to have the opposite effect to that which Lee intended. On Twitter, figures such as commentator Mr. Hodl took issue with Lee's lack of skin in the game, while developer Cobra likened his words to promotional content by Bitcoin Cash advocate Roger Ver.
Others were surprised at Novogratz's choice of slighting another cryptocurrency project. The investment mogul has maintained an otherwise neutral stance within industry politics, opting only to reiterate his belief in Bitcoin's solid future in mainstream press interviews.
Last month, Novogratz said the Bitcoin price had found a form of "equilibrium" in the mid-$3000 range, something which has since failed to remain current.
By year end, he forecast, BTC/USD could run to $8000 or higher, depending on overall sentiment.
After increasing his stake in embattled Galaxy Digital to 80 percent of the company in January meanwhile, the bank saw an abrupt change of fortune, delivering some of the best industry results in the first quarter.
What do you think about Mike Novogratz's appraisal of Litecoin? Let us know in the comments below!
---
Images via Shutterstock, Bitcoinist archives
The post Litecoin is a 'Glorified Bitcoin Testnet,' Says Investor Mike Novogratz appeared first on Bitcoinist.com.
Bitcoinist.com is author of this content, TheBitcoinNews.com is is not responsible for the content of external sites.