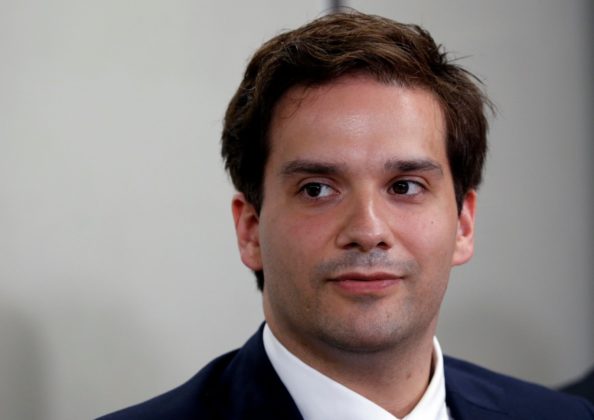 The former CEO of defunct cryptocurrency exchange Mt. Gox, Mark Karpeles, wants to start a new Blockchain business in Japan.
---
Karpeles' Blockchain Gift To Japan
Those were the plans Karpeles reportedly told the press in comments June 5, as he appeals a conviction for data manipulation as part of the Mt. Gox legal proceedings.
While details are sparse, the Associated Press (AP) claims he plans to use the "same computer technology" for the project, which Karpeles did not refer to specifically.
According to the AP, the 34-year-old Frenchman "wants to make Japan a leader in Blockchain technology."
His words come following a turbulent few months for Mt. Gox. Japanese prosecutors had originally demanded Karpeles be found guilty of embezzlement and serve ten years in jail. He subsequently dodged those charges, instead being convicted of data manipulation and reportedly getting a two-and-a-half-year suspended sentence.
Lawyers are fighting even that charge, they revealed last month, as Karpeles has consistently protested his innocence throughout the exchange's almost six-year legal debacle.
In 2013, funds totally 850,000 bitcoins disappeared from Mt. Gox, with suspicion falling on Karpeles regarding security and interaction with user money.
In 2018, as part of the rehabilitation proceedings, he publicly stated he would not be interested in claiming a 'glut' of 160,000 coins as a result of exchange rate fluctuations since the time users lost their funds.
"I don't want this. I don't want this billion dollars," he wrote during a Reddit AMA session.
From day one I never expected to receive anything from this bankruptcy. The fact that today this is a possibility is an aberration and I believe it is my responsibility to make sure it doesn't happen.
Karpeles Faces Refreshed Japanese Crypto Sector
While it remains to be seen what kind of project is now in the offing, it would not be a stretch to imagine another exchange-related endeavor.
As Bitcoinist reported, Japan's domestic exchange sector is booming, with strict licensing and regulatory monitoring designed to ensure further significant breaches of consumer trust do not occur.
Mt. Gox was just the first in a series of Japanese exchange implosions, 2018 seeing over $500 million in altcoins leave fellow platform Coincheck, which has now relaunched under a new owner.
The sector has since gained interest from global corporations including Yahoo! Japan, which launched its newly-acquired exchange, Tao Tao, on May 30.
Just prior, a Japanese Blockchain fund revealed it was pumping $200 million into the operator of South Korean exchange Bithumb.
What do you think about Mark Karpeles' plans? Let us know in the comments below!
---
Images via Shutterstock
The post Mark Karpeles: My New Business Will 'Make Japan Blockchain Leader' appeared first on Bitcoinist.com.
Bitcoinist.com is author of this content, TheBitcoinNews.com is is not responsible for the content of external sites.