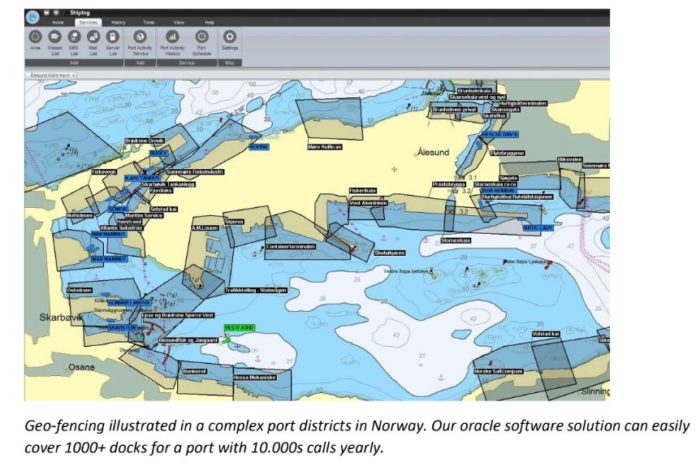 At the beginning of January and after delaying several times the final results of the Perfect Brainstorm contest, we finally knew who were the winners of this contest that brought together 210 projects from all over the world.
The first place winners were Leif Arne Strømmen and Erik Aadland with the Vessel Demurrage & Dispatch project. A couple of days ago we had the opportunity of interviewing one of them, take a few minutes to know what Leif Arne Strømmen told us about their interesting project.
Gabriela Jara
Contest Coordinator & Writer
IOTA Hispano
---
At the end of November 2018 the IOTA Foundation launched a contest: The Perfect Brainstorm, a community contest designed to bring together the brightest thinkers, visionaries and business-oriented people to develop concrete ideas for use cases facilitated by IOTA. The big winner of this contest would have their idea put into practice in real life.
This contest was born to give a space to the huge part of the Reddit community and the IOTA Discord server that is always discussing possible cases of use of IOTA and DLT's in general and that could have the possibility of bringing their projects to real life.
By the end of the contest, 210 projects from all over the world had been submitted. Only 5 of those 210 were selected winners by a jury composed by David Sønstebø (Co-Founder of IOTA), Regine Hashka-Helmer (IOTA Advisor and Founder & CEO of Seedlab) and Dominik Schiener (Co-Founder of IOTA).
Nice to meet you Leif Arne, can you tell us about you? What's your background and what do you do currently?
My current role in G2 Ocean is head of Innovation. This is a new role in G2 Ocean, and was established from August 1st 2018 when I joined the company. My background is from Logistics and Freight Forwarding, and before joining G2 Ocean, I was 11 years in Kuehne-Nagel, whereas the last 7 ½ years as global head of their Projects, Oil & Gas and Marine Division based in Hamburg, Germany. It has so far been a great experience working for G2 Ocean, and in particular have time to focus on various Innovation opportunties and initiatives.
Tell us briefly about your first experience with cryptos or DLT's. How did you discover IOTA?
The first time I heard about IOTA was first half of 2018, reading various articles about IOTA, as well looking into your web page. After that, Erik Aadland from one sister company Grieg Connect made me aware of the contest "The perfect Brainstorm". In fact, it was his idea that G2 Ocean / Grieg Connect should participate in this competition, and he shall have the honor for our participation.
How did you lived the selection time process at the contest The Perfect Brainstorm? What are your next steps?
To be very honest, we had very low expectations. We off course belived our project and concept is very interesting and can add a lot of value, but we were very surprised when we dicovered we had won the contest. At the same time, we also talked to other parties solving our "issues" using blockchain technology. Next steps are to establish a project group between Grieg Connect and G2 Ocean together with IOTA, to build a project plan, and basically kick off the process/development. Our project groups are established, so we are ready to start.
The Project: Vessel Demurrage & Dispatch

The shipping industry carries over 90% of all global trade each year. Despite being a key industry, it has not been fully digitized. Many processes are still based on paper and rely on human intervention. One such example is the process for vessel demurrage & dispatch. If a charterer needs longer to dispatch the cargo, a demurrage fee has to be paid to the ship owner; or if the cargo is offloaded faster, the ship owner may pay the charterer a dispatch fee. These contractual terms are largely paper based or stored in proprietary databases — making it incredibly difficult to share key data. The process behind the demurrage & dispatch is also very manual, requiring the involvement and coordination of several parties.
iota-news.com is author of this content, TheBitcoinNews.com is is not responsible for the content of external sites.