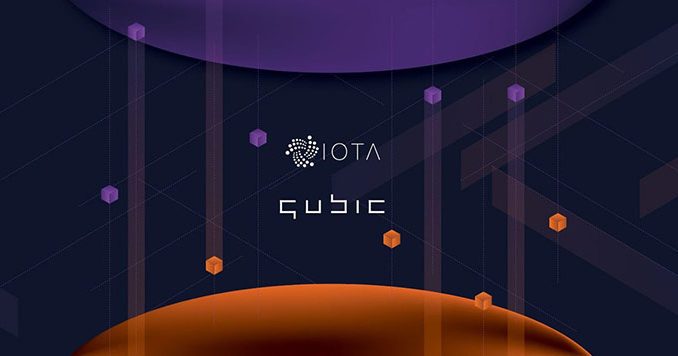 IOTA's community would be on sky high at this moment as the first smart contract on the project's quorum consensus framework, Qubic lite and qApp on Qubic Lite, TOQEN has gone live. The smart contract, even though built on IOTA's core protocol cannot use IOTA directly hence they need to be placed on the TOQEN protocol.
Welcome Microhash- IOTA's first live smart contract
MicroHash is the first smart contract on the IOTA's Tangle, the moniker used to describe IOTA's directed acyclic graph (DAG) based transaction settlement and data integrity layer focused on the Internet-of-Things (IoT), – and it is already live at this very moment. It is the first smart contract which is the built on the 4th layer of IOTA's complex smart contract mechanism. The four layers on which the smart contract is placed are as follows
1st Layer: IOTA (data transmission, data integrity, data persistence)
2nd Layer: Qubic Lite (quorum consensus framework on top of IOTA)
3rd Layer: TOQEN (qApp on Qubic Lite; simulates a token blockchain)
4th Layer: MicroHash (smart contract on TOQEN protocol)
Qubic, being a protocol that specifies IOTA's solution for smart contracts, is designed by the foundation to enable smart contracts but the foundation has not yet specified how this will be done technically. All that is known for now is the implementation concept for decentralized computing. These smart contracts are unable to use IOTA token directly because it would require changes to the IOTA core protocol that allows to lock-up iotas. So, having a first smart contract working on the Tangle is not trivial at all and that's the reason Microhash has been built on three additional layers on top of IOTA to make this happen.
For the latest cryptocurrency news, join our Telegram!
…