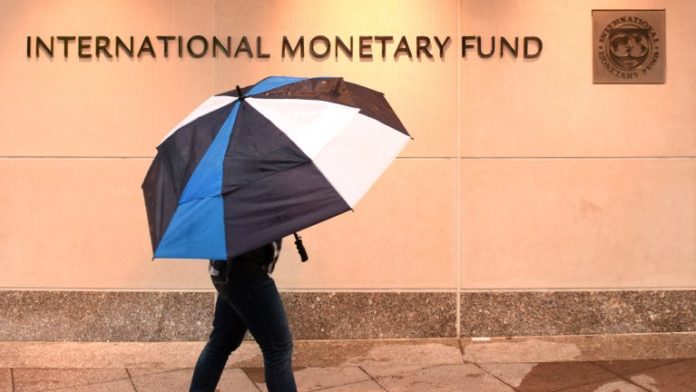 On Monday, the International Monetary Fund (IMF) published a report on crypto assets like central bank digital currencies (CBDCs) and global stablecoins (GSCs). Moreover, the IMF also hosted a virtual panel that discussed digital currencies and cross-border payments with the Federal Reserve Chair Jerome Powell. The Fed Chair says as far as a U.S.-issued CBDC is concerned, it is "more important to get it right than to be first."
The IMF held a virtual panel that discussed digital currencies and cross-border payments on Monday morning. The panel was hosted by the IMF managing director in Washington, DC, Kristalina Georgieva, and the Federal Reserve Chair Jerome Powell participated. Reports note that Powell talked about the impact of a U.S.-issued CBDC and how it could affect financial stability.
"We do think it's more important to get it right than to be first and getting it right means that we not only look at the potential benefits of a CBDC, but also the potential risks," Powell said during the panel discussion on Monday. "Also recognize the important trade-offs that have to be thought through carefully."
The report published by the IMF on the same day, also highlights that CBDC's could be beneficial, but may not cast a net over every monetary issue. For instance, CBDCs may not help if a local currency is a poor unit of account, the IMF report stresses. Further, a currency substitution "depends on the degree of monetary stability and other country circumstances, including legal frameworks and regulation."
The IMF's report details that the emergence of CBDCs and GSCs will require further analysis. The researchers say that countries that invoke a CBDC should also consider whether or not nonresidents should use their CBDC.
"Authorities will also need to assess whether restrictions on payments in CBDCs are consistent with countries' obligations under international and bilateral treaties, including the IMF's Articles of Agreement," the IMF report insists.
"For countries that adopt GSCs issued by Big Tech platforms, they will have a strong interest in ensuring that the GSC arrangement has robust governance and risk management," the IMF report further states. Still, the IMF researchers claim that even though there are unknown risks associated with crypto assets like GSCs and CBDCs, the pace of digital acceleration is constantly innovating.
The researchers continue by adding:
As the pace of digitalization accelerates, the landscape of international finance will likely be in a state of flux. Payments and financial services provision will likely become increasingly integrated with the digital economy organized through the internet and mobile phones.
The IMF report called "Digital Money Across Borders: Macro-Financial Implications" shows the organization and policymakers like Powell are still leery about how to proceed with managing crypto assets. The study and virtual panel show government leaders are still very much in the dark when it comes to blockchain technology, and can't figure out how to regulate the industry.
Prior to the panel of policy-makers featuring Kristalina Georgieva and Jerome Powell, another panel was held by the IMF that conversed about the private sector lending a hand with CBDC and GSC tokens. The private sector panel included Celo CEO Rene Reinsberg, Mastercard senior VP Rory Macfarquhar, Ecurrency CEO Jonathan Dharmapalan, and Stellar CEO Denelle Dixon.
What do you think about the IMF's virtual panel and study concerning digital currencies? Let us know what you think about this subject in the comments section below.
The post Monetary Stability: The IMF and Fed Chair Jerome Powell Discuss Digital Currency Implications appeared first on Bitcoin News.
Bitcoin.com is author of this content, TheBitcoinNews.com is is not responsible for the content of external sites.