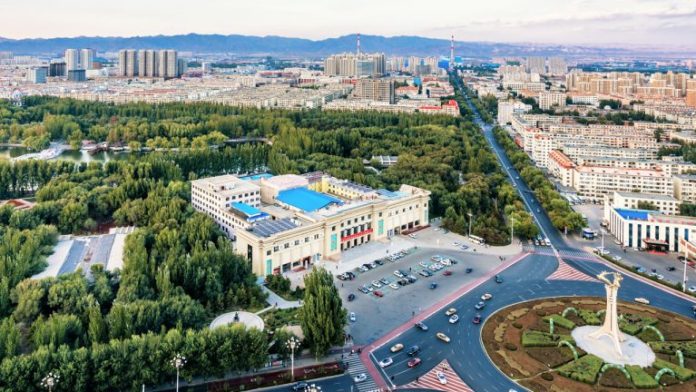 Regional reports say that officials from Inner Mongolia delineated 21 bitcoin mines, as the region plans to stop subsidized electrical rates for certain data firms. Unless the bitcoin mining facilities pack up and migrate, mining farms may see an electrical price increase by one third.
The Chinese newsdesk Weixin revealed that bitcoin mining farms located in Inner Mongolia will no longer be able to access subsidized electricity. A blockchain journalist based in China, Colin Wu, reports that on August 24, the Inner Mongolia Department of Industry and Information Technology issued an electrical policy notice.
A rough translation of the notice says it is called the "Notice on Matters Related to Mining Enterprises' Participation in Inner Mongolia Electric Power Multilateral Trading Market."
The Weixin report notes that at the end of 2019, a number of on-site inspections into more than 30 data and computing companies had found 21 mining operations.
A large number of Chinese miners operate within Inner Mongolia's borders including a very large bitcoin mine located in the city of Ordos, which is maintained by Bitmain. Officials from China's Inner Mongolia autonomous region ostensibly enforced action in September 2019 in order to clean up "illegal" bitcoin mining facilities capitalizing on subsidized electricity.
Weixin's recent findings also said the firms did not qualify or match Inner Mongolia's Electric Power Multilateral Trading Market criteria. On Twitter, Wu told his followers that officials "will increase the overall electricity price by about 1/3."
"Miners are worried [that] Xinjiang will follow," the reporter added.
Responding to Wu's tweet a few people were pleased and hoped bitcoin miners decide to migrate elsewhere. "Very good, hashrate [will] go to other places. You will be very welcomed," the individual wrote in response to Wu's tweet.
The Inner Mongolia Electric Power Multilateral Trading Market was introduced in 2010 and it was the first provincial power market in China.
Since the introduction of the power trading market advocates believe the method is an effective approach to bolster Inner Mongolia's infrastructure development.
Moreover, government officials leverage the power trading market to cushion electric power exports to the rest of China. When the Inner Mongolian inspection team concluded on-site inspections of the data centers the investigators conceded that relevant departments could recover 6.732 billion yuan ($960 million) after removing certain entities from subsidization.
Last November, the Department of Industry and Information Technology of the Inner Mongolia Autonomous Region issued a notice about the inspections and the "rectification of virtual currency mining enterprises."
The notice said that bitcoin mining didn't add anything to the "real economy" and mining consumers a massive amount of energy.
Chinese miners may have to find a way to avoid higher electrical prices and some may have to develop in places like Malaysia, Kazakhstan, and Iran. In fact, Chinese bitcoin miners have been developing strong relationships in the oil-rich nation as well as crypto mining facilities in Iran.
Weixin's report concludes that currently, Inner Mongolia's electrical load cost for crypto miners is still lower than Xinjiang and Sichuan.
What do you think about Inner Mongolian officials making bitcoin miners pay a ⅓ more than usual? Let us know what you think about this subject in the comments section below.
The post Official Notice Says Cheap Electricity to End for Inner Mongolian Bitcoin Miners appeared first on Bitcoin News.
Bitcoin.com is author of this content, TheBitcoinNews.com is is not responsible for the content of external sites.