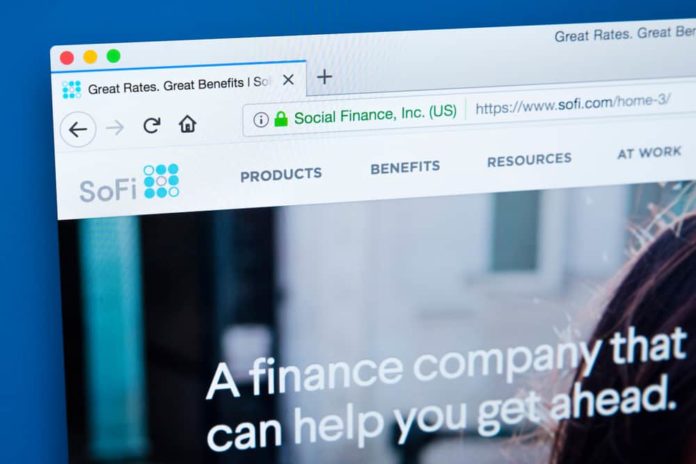 San Francisco-based online lending startup SoFI wants to allow its users to buy and sell cryptocurrencies on its platform through a partnership with the digital asset exchange Coinbase, reported by CNBC on Feb. 26.
The new service will be available through SoFI Invest and is expected to go live in the second quarter of the year while a few more services will be launched in H1 2019.
The Startup's Target Market Is Interested in Buying Cryptocurrencies
The startup claims that its target market is not only interesting in seeing the prices of digital assets but buying them as well.
Speaking to a number of reporters at the startup's offices in New York, SoFI CEO Anthony Noto said:
"Our target audience wants to see what the price of cryptocurrency is and to buy it. They have a desire to do that and in many cases they already are."
The CEO added that despite the volatility, this could be the opportune time for some people to buy digital assets.
"Some people may see it as an opportunity," he said.
Noto, who previously worked for Twitter as the chief financial officer and managing director at the financial institution Goldman Sachs became part of the SoFI family last January.
Noto was not at liberty to specify the digital coins that will be available on the startup's trading platform.
What is known so far is that the trading and price-checking of digital assets will be done through Coinbase, one of the most popular cryptocurrency exchanges based in the U.S.
Coinbase, which is now valued at $8 billion valued after raising $300 million of funding in the last quarter of last year, has a similar partnership with Fidelity which recently gatecrashed into the crypto sector.
However, the deal with Fidelity does not offer the option to buy and sell digital coins.
The trading of digital assets will be available through SoFI Invest, another arm of the finance startup that went live this month.
Early this week, the startup filed for two zero-fee exchange-traded funds (ETFs). The platform will only be zero-fee for the first year as it ventures into a territory dominated by Vanguard and iShares of BlackRock.
SoFI's Future Plans and Valuation
The firm's CEO said that an initial coin offering (ICO) is not a "priority" at the moment but did not rule out the possibility of an initial public offering (IPO) in the long-term as it remains on the roadmap.
The company has decided to re-launch its home loans product in early March and has plans to offer a credit card in the second half of this year.
SoFI, or Social Finance, was founded in 2011 targeting millennial student-loan refinancing but has since expanded its services to areas such as mortgage loans, wealth management, and mortgage refinancing.
The startup acquired Zenbanx, a banking startup in 2017. The deal allows the lending platform to deal with money transfers.
The firm has a valuation of $4.4 billion and has already raised $1.9 billion from big names that include SoftBank and PayPal founder and Facebook's angel investor Peter Thiel.
RELATED ARTICLES
MORE FROM OUR PARTNERS
Advertisement
blokt.com is author of this content, TheBitcoinNews.com is is not responsible for the content of external sites.