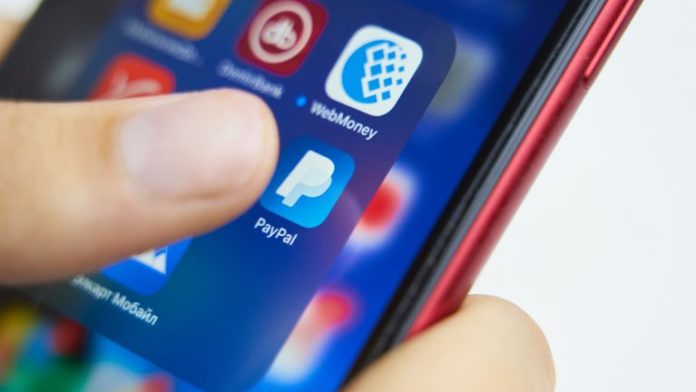 The entry of Paypal into the cryptocurrency industry continues to expose the divide between traditional crypto space players who are less enthusiastic and non-crypto players who endorse the move. Non-crypto players like the analysts at Morgan Stanely are agreement with the notion that the payments giant's move will lead to greater adoption cryptocurrencies. Nevertheless, the analysts believe such a move will not lead an immediate improvement of the company's bottom line.
In a note, the analysts explain that the move "should expand crypto acceptance online, which to date has stalled at 1% of the top 500 internet retailers." Still, there is speculation that Paypal's embrace of crypto is motivated more with the desire to keep up with rival Square than helping bring crypto to the masses.
Violation of Cryptocurrency Principles
Meanwhile, critics of Paypal's crypto entry like Satoshilabs, a manufacturer of crypto hardware wallets, are less sanguine about the payments giants' about-turn on bitcoin. Noting that at one point, a former top executive at Paypal once called bitcoin a scam, Satoshilabs says the "service will be entirely custodial, meaning users will not have the key to their own coins." It is such conditions of service that seem to go against the ideals of bitcoin, which are decentralization and elimination of third parties.
According to Satoshilabs, less reliance on third parties is especially important now when "exchanges are losing user funds, often leaving them (customers) with no recourse." While Satoshilabs rails against the restrictions that Paypal will impose on the movement of coins, the crypto hardware maker does concede that the payments giant's regulated entity status will likely attract new users.
Not Your Keys, Not Your Coins
Also echoing the Satoshilabs team's sentiments is Brad Garlinghouse, the CEO at Ripple whose XRP token is not part of the list of coins Paypal customers can buy. Writing on Twitter, Garlinghouse questions Paypal's move which he says is:
2 steps forward, 1 step back…Great to see a payment pioneer leaning in, BUT disappointing some fundamental tenets/benefits of crypto are spurned. I suspect PayPal is concerned about the (wait for it…) regulatory uncertainty, impacting its roll-out on a number of levels.
Garlinghouse and others seem to be taking issue with the payments giant's clarification to customers that "you own the cryptocurrency you buy on PayPal but will not be provided with a private key." According to Satoshilabs, that statement shows that Paypal's purported embrace of digital currencies instead "undermines key principles of cryptocurrency." Still, others like Virgin Galactic chairman Chamath Palihapitiya see positives from Paypal's move.
Paypal's Determination
Meanwhile, in a move that reaffirms its new commitment to cryptocurrencies, Paypal is reportedly on the verge of acquiring Bitgo, a cryptocurrency custodial services firm. Reports quote unnamed sources saying "PayPal has been in talks with BitGo and may conclude a deal within a few weeks." However, if negotiations fail, and the payments giant will reportedly seek new targets to purchase.
Alongside the initial announcement, the latest reports appear to be helping to propel the price the Paypal stock upwards. The stock went up 5% on October 21 after the announcement.
Are crypto users better off without access to private keys? Tell us what you think in the comments section below.
The post Paypal's Crypto Embrace: Morgan Stanley Says Move Boon for Mass Adoption, Critics Say Payment Giant Violates Crypto Principles appeared first on Bitcoin News.
Bitcoin.com is author of this content, TheBitcoinNews.com is is not responsible for the content of external sites.