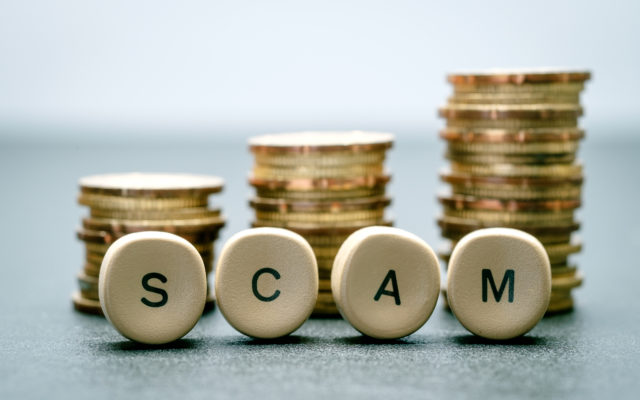 Blockchain network Tron is at the center of controversy July 8 after footage emerged of Chinese police raiding its offices in Beijing.
---
Users: Tron Turned Blind Eye To $30M Ponzi Scheme
According to social media users sharing the footage, officers are present at Tron's headquarters along with members of the public calling the operation a "scam."
"Police raids at #Tron offices in Beijing?" CoinSpice founder Hayden Otto wrote on Twitter.
"Additionally, there's many angry people gathered there who are saying things like 'Tron is a scam.'"
Police raids at #Tron offices in Beijing? Additionally, there's many angry people gathered there who are saying things like "Tron is a scam". $trx #trx @justinsuntron pic.twitter.com/qFykQErQu6

— Hayden Otto (@haydenotto_) July 8, 2019
Yahoo! Finance further reported that the events came on the back of a scandal involving Tron's CEO, Justin Sun, and a confirmed Ponzi scheme fraudulently claiming affiliation with the project.
Will Buffett Dine Alone?
Tron operates as Wave Field in China, and another Blockchain entity, 'Wave Field Super Community,' was active in the country before suddenly disappearing last week.
According to Yahoo!, which cited local newspaper Nuclear Finance, operators of the latter accrued $30 million from investors before making off with the funds. Sun, critics claim, knew about its existence, but did little to warn users that Super Community was not a genuine Tron affiliate.
The reason, rumors say, is that Tron was in fact benefiting financially from the attention Super Community generated.
"It appears that another group was using a derivative of Tron's Chinese name to conduct a ponzi type of scam, which many Tron enthusiasts fell for subsequently losing millions and even one victim committing suicide," a Reddit user wrote in additional comments.
"Now those victims are blaming Tron and Justin Sun for not confirming if that other group was officially working with Tron."
Sun is yet to comment on the events, which continue to unfold. Tron's TRX token was only beginning to react to the turmoil at press time Monday, still claiming 4.2 percent daily gains.
Previously, Sun had become somewhat infamous within the cryptocurrency industry, known for his criticism of rivals such as Ethereum. He is due to attend a charity lunch with prominent Bitcoin naysayer Warren Buffett later this month, for which he paid $4.6 million.
The aim, Sun said at the time, was to attempt to endear Buffett to the technology, with help from other well-known figures.
---
What do you think about the Tron police raid? Let us know in the comments below!
---
Images courtesy of
The post Police Raid Tron's Beijing Office As CEO Battles Scam Claims appeared first on Bitcoinist.com.
Bitcoinist.com is author of this content, TheBitcoinNews.com is is not responsible for the content of external sites.