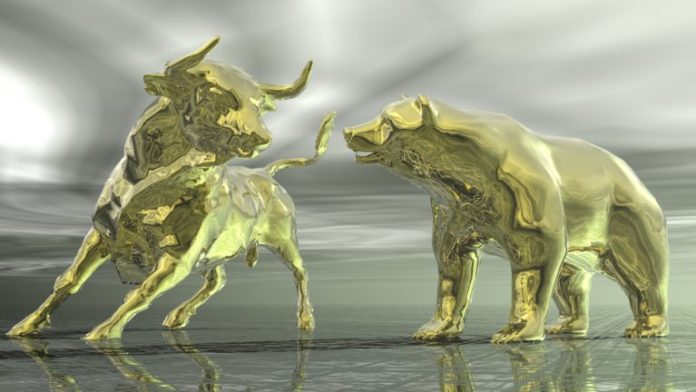 The amount of bitcoin that has not moved in over a year is at an all-time high. The last peak was in 2016, before the bitcoin bull run that saw the price spike to $20K. Several forecasting models have predicted that the price of bitcoin will reach $20K this year and the next bull run could start as soon as next month.
Data Resembles Previous Bitcoin's Bull Run
The amount of bitcoin that has not moved in over a year is at 61.59% of the entire supply on Monday, an all-time high, according to blockchain data intelligence provider Glassnode. The company tweeted Sunday:
The last time we saw this amount of bitcoin that had not moved in over a year was in early 2016 – preceding BTC's bull run to $20K.
Furthermore, the amount of bitcoin that has not moved in over two years is at about 44%, also approaching a new all-time high. This data shows "that we are in a period of sustained hodling," Glassnode asserted in its latest publication of The Week On-Chain, published Monday. "This clear hodling behavior is macro bullish for bitcoin, supporting the narrative that BTC is a store of value," the company added, elaborating:
As we have seen in the past, long-term hodling is usually followed by bull markets.
Glassnode continued, "It shows that investors overwhelmingly believe that, at current prices, BTC is worth holding rather than selling — suggesting that sentiment favors the price going up."
While the all-time-high unmoved coins data has sparked an expectation among some traders of an imminent bull run, Twitter user "Joseph" pointed out that this may not be the case. He examined "the last two times the previous supply last active peak was breached." One was in 2012, which did directly precede a bitcoin bull run. However, he explained that in 2014, the bottom "wasn't in yet," adding that "there was an extended consolidation period remaining before the bull run."
Meanwhile, the topic of when the next bitcoin bull run will be has gained much attention. Analyst Willy Woo recently tweeted about a new pricing model he was working on that suggests that a bull run could be a month away. Several sources have predicted that the price of bitcoin will return to $20K in 2020.
When do you think the next bitcoin bull run will be? Let us know in the comments section below.
The post Record Breaking Unmoved Bitcoin Data Sparks Expectation of Imminent Bull Run appeared first on Bitcoin News.
Bitcoin.com is author of this content, TheBitcoinNews.com is is not responsible for the content of external sites.
source: https://news.bitcoin.com/record-breaking-unmoved-bitcoin-data-bull-run/
TheBitcoinNews.com is here for you 24/7 to keep you informed on everything crypto. Like what we do? Tip us some BAT

Send Tip now!