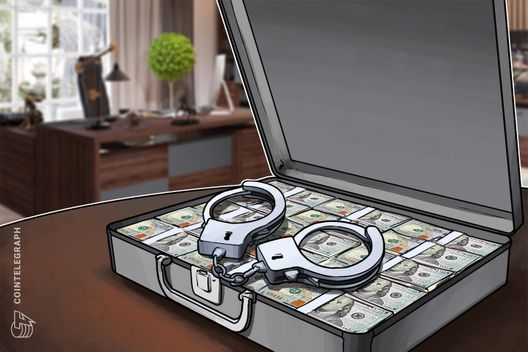 A top member of the Germany-based Iota (IOTA) Foundation has said the majority of the ~$11 million alleged to have been stolen in a major Iota token heist last year has been found, Reuters reported Jan. 30.
As reported, the suspected perpetrator of the heist was arrested earlier this month in Oxford, U.K., following a multilateral investigation by Europol, British and German police authorities.
The investigation first launched early 2018, after multiple citizens had reported stolen funds to local German police. Over 85 victims of the theft have since been identified, with the total IOTA stolen estimated to be worth ~10 million euros (~$11.4 million).
Dominik Schiener, Iota co-founder and co-chairman of its board, told Reuters that:
"[f]rom what [the Foundation knows], just a small amount of the 10 million euros has not been found. The exchanges have blocked the hacker's accounts. He tried to free the money, but he did not succeed."
The funds are reportedly now being held by law enforcement authorities to be used as evidence against the suspect. Schiener outlined that while investigators had initially thought the heist to have been perpetrated by an organized group, their trail led to the work of a single man, who reportedly "had a normal job and is well-educated." His identity has not been disclosed.
…
You want the latest news about Crypto? Sign up to our weekly Newsletter!