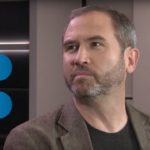 Brad Garlinghouse, the CEO of San Francisco-based blockchain startup Ripple, says the company's new partnership with MoneyGram will likely end up a beneficial detour on the path to wider crypto and blockchain adoption.
On Monday, Ripple inked a new deal with MoneyGram, the world's second-largest money order supplier, according to a press release. Ripple agreed to purchase $30 million worth of freshly created MoneyGram shares at $4.10 per piece.
Also, under the agreement, MoneyGram will use Ripple's on-demand liquidity product xRapid for international payments and foreign exchange settlements for at least two years.
"The deal is a big step for Ripple, but I think it's even a bigger step for the overall industry. There's been a lot of excitement around what blockchain and digital assets and crypto can mean for the industry and I think it's the reason why players Facebook are diving in also. But we haven't yet seen much beyond experimentation," said Garlinghouse.
An industry defining milestone: together, @MoneyGram and @Ripple are solving the challenges with cross-border payments using the speed and efficiency of #XRP. https://t.co/xIfeJJgSy7

— Brad Garlinghouse (@bgarlinghouse) June 17, 2019
According to a 2017 report by Financial Times, MoneyGram accounts for around 5 percent of the global remittance market. However, financial issues have plagued MoneyGram since the Trump administration blocked the $1.2 billion sale of the company to digital payment firm Ant Financial – which is owned by China-based internet conglomerate Alibaba Group Holding Ltd. The order came at a time when the US government has been toughening its stance on businesses dealings with China in a bid to pile pressure on China to help tackle North Korea nuclear threats.
The remittance company is required to settled about $900 million debt if its most recent financial statement is anything to go by.
Garlinghouse's take on Faceebook's GlobalCoin
Garlinghouse also gave his two cents on Facebook's foray into the crypto space. He believes the social media giant should pay more attention to consumerrs. "I think it's an incredibly positive signal for the overall blockchain and crypto market to have a player like Facebook leaning in… I expect we'll see them do something very consumer-y oriented – part of the payments system…"