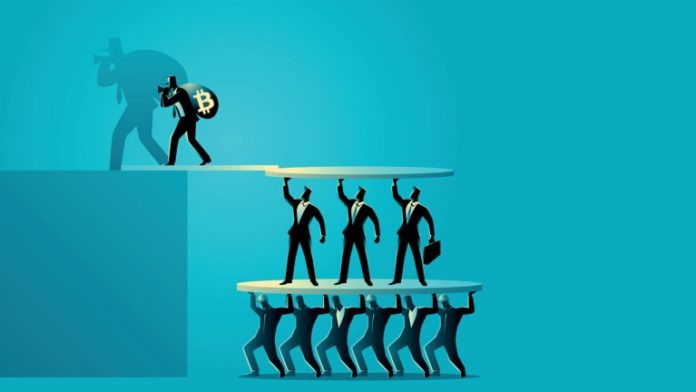 A Romanian man admitted Thursday to conspiring to engage in wire fraud and selling unregistered securities linked to Bitclub Network, a cryptocurrency mining Ponzi scheme worth at least $722 million.
Silviu Catalin Balaci, 35, a Romanian citizen appeared before U.S. District Judge Claire C. Cecchi. Balaci pleaded guilty to a superseding information charging him with one count of a dual-object conspiracy to commit wire fraud and to offer and sell unregistered securities.
The Romanian was arrested in Germany and the court proceedings against him were conducted via video conferencing.
He and four co-defendants – Matthew Brent Goettsche, Russ Albert Medlin, Jobadiah Sinclair Weeks, and Joseph Frank Abel – were charged previously by indictment in December 2019 in connection with the scheme.
According to a statement issued by U.S. Attorney Craig Carpenito, Bitclub Network solicited money from investors in exchange for shares of purported cryptocurrency mining pools. Investors were rewarded for recruiting new investors into a scheme that was operational between April 2014 and December 2019.
Balaci assisted Goettsche and Medlin in creating and operating the Bitclub Network and served as a programmer for the Ponzi scheme.
Court statements show that Bitclub Network would target "dumb" investors, referred to them as "sheep." Balaci and the co-defendants plotted that they would be "building this whole model on the backs of idiots."
While Bitclub Network told investors that they could invest in three different bitcoin mining pools. However, Balaci admits that at no point during the conspiracy was "he aware of the Bitclub Network operating three separate bitcoin mining pools."
In order to mask the conspiracy, Balaci changed the figures displayed as bitcoin mining earnings to make it appear that the Bitclub Network was earning more than what was actually being mined. Balaci claims he did this at the behest of Gottsche.
For example, in February 2015, Goettsche directed Balaci to "bump up the daily mining earnings starting today by 60%," to which Balaci warned "that is not sustainable, that is ponzi teritori [sic] and fast cash-out ponzi . . . but sure."
In connection with his plea, Balaci confirmed that during the course of the scheme, the Bitclub Network took at least $722 million worth of bitcoin from investors.
Meanwhile, Balaci pleaded guilty to charges that carry a maximum penalty of five years in prison and a fine of $250,000, or twice the pecuniary gain to the defendant or loss to the victims. A sentencing date has not been set.
In December 2019, the US Department of Justice announced the arrest of Goettsche and Weeks on similar charges while Medlin, the fourth co-defendant was arrested in Indonesia in June this.
Meanwhile, the US government is asking victims of the Ponzi scheme to visit its website if they are keen to find more information.
Do you think the arrest of Balaci will finally help victims recover their investments? Let us know in the comments section below
The post Romanian Programmer Admits Conspiring to Create $722M Bitclub Ponzi Scheme appeared first on Bitcoin News.
Bitcoin.com is author of this content, TheBitcoinNews.com is is not responsible for the content of external sites.