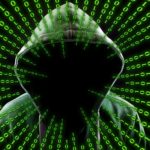 A mysterious website called GotSatoshi.com promises to reveal the true identity of Satoshi Nakamoto on May 14.
The real identity of Satoshi Nakamoto – the pseudonym that is thought to refer to a person who invented Bitcoin – remains shrouded in mystery over a decade after the digital currency was created. Since an anonymous author published the Bitcoin White Paper in 2009, the question has arisen as to who is behind it.
Don't say you didn't see it coming
In a bid to unmask Satoshi, a new website claims that it will unravel the mystery on May 14. If it keeps its word, the site will be answering perhaps the biggest persistent question in the crypto space.
The site was launched around early this month with no clue as to who created it. It features a ticking clock with an active countdown that will end tomorrow – when the Bitcoin elusive creator will be exposed.
It is difficult to determine the credibility of the website owing to earlier false clues about Nakamoto. For example, a few days ago, the witty technology maverick John McAfee said he has spoken with Nakamoto and plans to disclose the person's identity soon. "I've spoken with him, and he is not a happy camper about my attempt to out him," McAfee said in a phone interview.
The antics and uncouth behavior of the antivirus pioneer known for his brushes with the law make it hard to tell whether he has finally met the real Satoshi Nakamoto. However, he said in an interview that he had spent the better part of his life tracking hackers, thus making him the best candidate for this job.
Another controversial figure that insists he is Satoshi Nakamoto is the Australian computer scientist Craig Wright. Last month, he fired off several letters, threatening to take legal action against Ethereum co-founder Vitalik Buterin and podcaster MacCormack. Wright accused the two of slandering him and saying he is a fraudster claiming to be Satoshi.

coindoo.com is author of this content, TheBitcoinNews.com is is not responsible for the content of external sites.
source: https://coindoo.com/satoshis-identity-to-be-revealed-tomorrow-may-14/
TheBitcoinNews.com is here for you 24/7 to keep you informed on everything crypto. Like what we do? Tip us some BAT

Send Tip now!