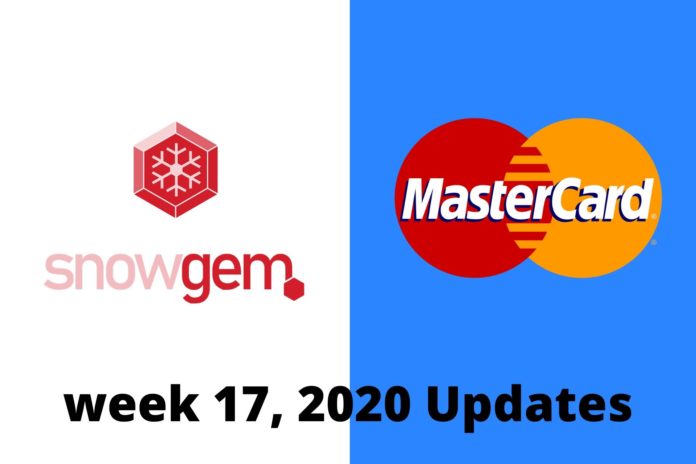 This is SnowGem Project April 24th, 2020 Community Update that introduces the start of the SnowGem and Mastercard partnership.
Key News and Developments of the week…
Major Announcements
SnowGem SnowSwap/BitFrost
SnowGem Website
Major Announcements
The project is pleased to announce major news to the SnowGem community and the whole Crypto space in general.
The SnowGem Foundation is approaching the final stages of Mastercard integration within the SnowGem network – A major achievement for any Cryptocurrency project, the SnowGem team has worked very hard to make this happen, even in difficult times we have pushed through to make this mass adoption plan a reality.
Regular followers of the project will undoubtedly know that SnowGem has received a special global license from Mastercard that gives the project opportunity to issue prepaid debit cards that can be pre-loaded using cryptocurrencies. They have also expanded and extended this license to the FX-Trading and retail market. Negotiations over the last 6 months have also presented this project with an offer from a Mastercard related company to enter the SnowGem Foundation.
What does this mean for Snowgem?
FX-Trading platforms which include Futures, Forex and any retail platforms will soon have the opportunity to use these services, specifically payment-related services like SnowPay. An FX-Trading license will enable the project to cover classic stock markets and give a large exposure boost for the SnowGem network. The team is already in touch with one possible partner in this area that has more than 300k+ active trading users which will be attractive to high profile Crypto exchanges, this will give a better position with negotiations to SnowGem.
How will the Retail Licence work?
In the current climate, it can be problematic to own a bank account when you are working in foreign countries and your employer can't pay your salary in cash. SnowGem's debit card should work as a mobile bank account and you can spend your salary whenever you want instantly all over the world without a bank. This retail license also opens up a cashback program for the project, therefore a customer should receive some % back on shopping which the project will primarily be put into crypto investments as part of the application called BitFrost. The "All in One" BitFrost wallet is specially made for secure storage of your Crypto assets, Swaps, Payments, and Masternode support (Including shared Masternodes services).
Will the Mastercard buy part of the SnowGem Foundation?
On the last weekly update, SnowGem informed readers about a great partnership coming to the project. Now is time to reveal more about this partnership as the project is in the final stage of contract negotiations, which will involve a formal presentation of the product and services to the board members of the company.
This MasterCard trip was a very long and technical journey, this is a credit to the skill and dedication of the SnowGem team who has achieved so much without the help of third parties. In today's competitive market it is near impossible to work with large companies without a bit of luck and cooperation.
SnowGem's bit of luck was to meet fantastic people in a company called Prepaid Solutions which is based in the Czech Republic who have a long time experience with Mastercard services. During the last 6 months, they helped with Crypto super license, MasterCard API services, BIN issuing processes and a lot of technical guidance to the project. It was just a matter of time before work together would start. The board members of the Prepaid Solutions company offered SnowGem project direct cooperation in financial services and they have received an offer to buy 10% of the SnowGem Foundation company.
Who are Prepaid Solutions?
Prepaid Solutions will be the project's right hand in the card business and will be involved in customer support, technical support, and issuing services for it. As they have been in this business since 2014 it's a strong signal that non-crypto companies are aware of the cryptocurrency area and are willing to step into the next generation of payment solutions. The connection between legal companies also means that the project will address all existing customers and offer them crypto products through the application – BitFrost.
SnowGem Foundation Bank Account
In these uncertain times, it is difficult to get anything related to cryptocurrencies, not even an official bank account for the company. Because of the partnership with Prepaid Solutions, SnowGem is able to talk with board members of banks directly. The aim is to use 2 banks for this project's banking services.
A big plus for the project is the new partnership with Fractal ID which will handle the KYC/AML part for SnowGem and because they have great relations with the banking system, everything will be much easier for the project to get everything completed efficiently.
The SnowGem Foundation company needs reliable fiat bank accounts for exchange services for fiat/crypto conversion in real-time. For this kind of purpose, there is need for a great service with fast support, and the project will achieve it.
Basic Timeline
SnowGem project will release BitFrost beta in the upcoming days as it was promised. After several days of public testing, the project will start to add all services which were worked on including SnowSwap (Crypto to Crypto first) and then SnowPay debit card registrations. The project will add crypto to fiat and vice versa swap support (when bank accounts are open) and Masternode support for passive income.
It is not always easy to get everything done at once so the project team would like to ask everyone to be patient on all upcoming events. Without such a great partner such as PrePaid Solutions, it would take them more than 18 months to get everything formally together. Now the team is talking about 2-3 months which is fantastic news for everyone.
Conclusion
The Crypto space can evolve very quickly but be assured that we all are prepared for all situations that may come. With strong partnerships, Investors, and a strong community like the project has, everything is much easier.
Read more articles about the SnowGem project –>
February 7, 2020
May 31, 2019
April 17. 2019
January 30, 2019
Please follow and like us:
Related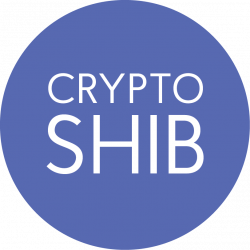 cryptoshib.com is author of this content, TheBitcoinNews.com is is not responsible for the content of external sites.