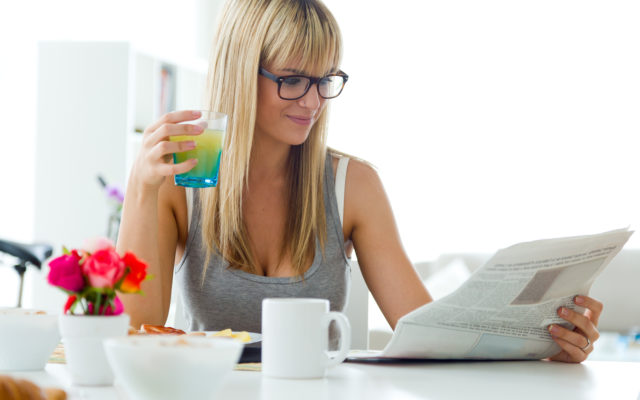 An art lover who paid $120,000 for an installation of an over-ripe banana duct-taped to a wall, had his investment eaten by a performance artist. One hopes that if he has that much money to 'waste' on what is now just a banana skin with some tape stuck to it, he's already filled his bags with bitcoin.
---
Bitcoin Price: Where Next?
Bitcoin markets had a fairly uneventful week, with BTC price trading largely sideways, albeit with a few gentle ups and downs. The bigger question on seemingly everybody's lips was just which way it would turn next.
Indicators couldn't seem to agree, with some signaling that BTC is still overvalued, while others show exactly the opposite.
Some analysts assured us that bitcoin price would continue its upward trajectory for the next five years, providing us with a new all-time high by the end of 2021. Others suggested that models predicting a 'natural corridor of growth' were flawed, and more a case of retro-fitting than price prediction.
All eyes were on next year's block reward halving to provide some future momentum. Hopes that it will change market sentiment, and propel BTC back to five figures in the near future, were backed up by analysis from Willy Woo, who claimed that on-chain momentum is turning bullish.
Whatever we have in store, this week notably saw almost 5% of all bitcoin (a total of over 900,000 BTC), moved in a single ten-minute block. We also learned that 10% of all bitcoin (1.9 million BTC) is being held on just eight major exchanges, a situation described as a recipe for disaster.
Whatever the price of BTC is, if you don't control the keys, it's not your bitcoin.
Ethereum News
Ethereum had a big weekend, successfully completing the Istanbul upgrade, just yesterday. The hard fork is set to improve speed and gas efficiency and prevent the spamming of blocks.
Earlier in the week, developers had finally come to a consensus on delaying the difficulty bomb, thus increasing inflation.
And Ethereum's biggest client, Parity, forgot to include an Ethereum Improvement Proposal (EIP) in its recent upgrade. Parity released an emergency patch for users to correct its mistake before the Istanbul hard fork.
Central Bank Digital Currencies
More and more countries seem to be jumping on the Central Bank Digital Currency (CBDC) bandwagon, with news this week that Japan is considering the legalities of a Digital Yen. Meanwhile, the British Virgin Islands went so far as to announced the launch of its government-backed BVI-LIFE digital currency.
And the European Central Bank was also urged to accelerate plans for a Crypto Euro, in order to avoid falling behind China. Even previously notorious crypto-skeptic, Agustin Carstens of the Bank of International Settlements seems to have gotten on board with CBDCs, warning that Central Banks could otherwise lose relevance to private cryptocurrencies.
News In Brief
Bakkt physical-settled Bitcoin futures continue to show impressive growth, but with one slight caveat. Very few traders are actually taking the physical delivery, instead preferring to roll over their contracts before expiration. This means that the hopes of Bakkt bringing institutional investors onboard as holders of BTC is thus far not being realized.
OneCoin seems to be the scam that just won't die. Its main website was finally taken down this week, following clearing out of its offices in Sofia, Bulgaria a week earlier. However the scheme still appears to be functioning in one form or another, and its leader, Ruja Ignatova, is still at large.
And Finally…
Dash was in the news this week, following the disappearance of its questionably-monikered core senior advisor, Moocowmoo, along with an undisclosed amount of investor funds.
Dash Core Group CMO, Fernando Gutierrez, responded by claiming that Moocowmoo was never hired by Dash Core Group, and distanced itself from the whole affair. However, some of Dash's official documentation seems to contradict this.
Perhaps some good advice for the future is that it would be wiser not to leave any funds with a person who you know only as Moocowmoo.
What was your favorite bitcoin and crypto news story of the week? Let us know in the comments below!
---
Image via Shutterstock
The post Sunday Digest: Bitcoin, Banks And Bananas appeared first on Bitcoinist.com.
Bitcoinist.com is author of this content, TheBitcoinNews.com is is not responsible for the content of external sites.