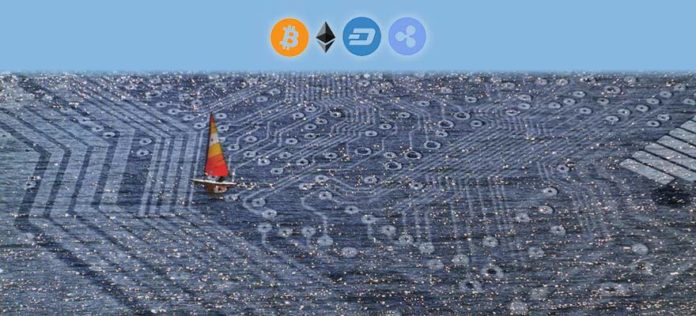 Danish tennis ace Caroline Wozniacki has now entered the world of cryptocurrency through a partnership with Singapore based Global Crypto Currency (GCOX) to issue a digital token with her name.
GCOX promotes itself as the world's first blockchain platform that provides an avenue for celebrities to 'cryptonize' their fame and popularity. The startup enables celebrities to create their own cryptocurrency, dubbed "celebrity tokens," that can be used by fans to pay for star's exclusive content. GCOX hopes to make money through transaction fees.
The former World number is the latest idol to join the bandwagon, but she is not the first athlete involved with a blockchain firm. Earlier this year, Singer Jason Derulo and former football star Michael Owen have also collaborated with GCOX to launch tokens for them. Former Filipino boxer Manny Pacquiao was also among the pioneers to join GCOX.
"To be the first female athlete to have her own token is really cool…I am looking forward to expanding that before other people start getting into it," Wozniacki told Reuters in an interview in Singapore.
Pretty insane pool view from the 57th floor! #singapore #infinitypool pic.twitter.com/daOHRG66WH

Suggested articles

FuturoCoin – Stable Project For Upcoming MonthsGo to article >>

— Caroline Wozniacki (@CaroWozniacki) October 17, 2018
Promoting Bogus ICOs?
According to GCOX's plan, its first tokens are scheduled to launch in next quarter and would be used to buy merchandise or make donations to charities chosen by athletes. At the same time, the tokens will give its holders a chance to engage and connect with their favorite stars in an "unprecedented and unique way."
Reuters quoted GCOX CEO Jeffrey Lin as saying: "if everything goes well, first quarter of 2019 will be the first celebrity token and it could be Michael's, it could be Manny's, I am not sure yet."
ICO operators, and sometimes 'scammers,' are continuously trying to capitalize on the intersection of sports and cryptocurrency enthusiasts to grab money from investors in the hot market. The trend of the celebrity endorsements even forced the US Securities and Exchange Commission (SEC) to release an official statement ordering the involved celebrities to disclose the nature, scope, and amount of compensation received in exchange for the promotion.
Financemagnates.com is author of this content, TheBitcoinNews.com is is not responsible for the content of external sites.