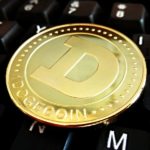 Dogecoin was created as a fun way to send tips to content creators on Twitter and other social media networks. DOGE has gained more fame than was initially expected. It had become more popular when billionaire Elon Musk sent several tweets about how Dogecoin is his favorite coin.
In 2019, controversial crypto influencer, John McAfee, expressed confidence that the coin "will go to the moon." While McAfee's predictions haven't always come true, such as the $1 million BTC price by 2020, Dogecoin alone has enough growth potential and would therefore be worth holding. The good news is that you don't have to buy DOGE because there are several ways to get it for free.
Dogecoin faucets are an easy way to get Dogecoin without spending a dime. You can just carry out a few simple tasks and earn enough to start using the following top Dogecoin faucets in September. They are the most rewarding we could find, so feel free to check them out.
Cointiply
Cointiply is a cryptocurrency faucet that pays out in DOGE, and it is also an online casino. Users earn from this Dogecoin faucet by signing up with an email address, after which they can "roll the faucet." This is completely random, and the more numbers they roll, the more they can earn.
The faucet displays the balance of earnings in BTC but can be easily converted to Dogecoin and withdrawn to a personal wallet. The minimum balance required to withdraw is 30,000 Cointiply coins with no withdrawal fees. This makes it one of the best Dogecoin faucets that are worth trying to earn some free coins.
Moon Dogecoin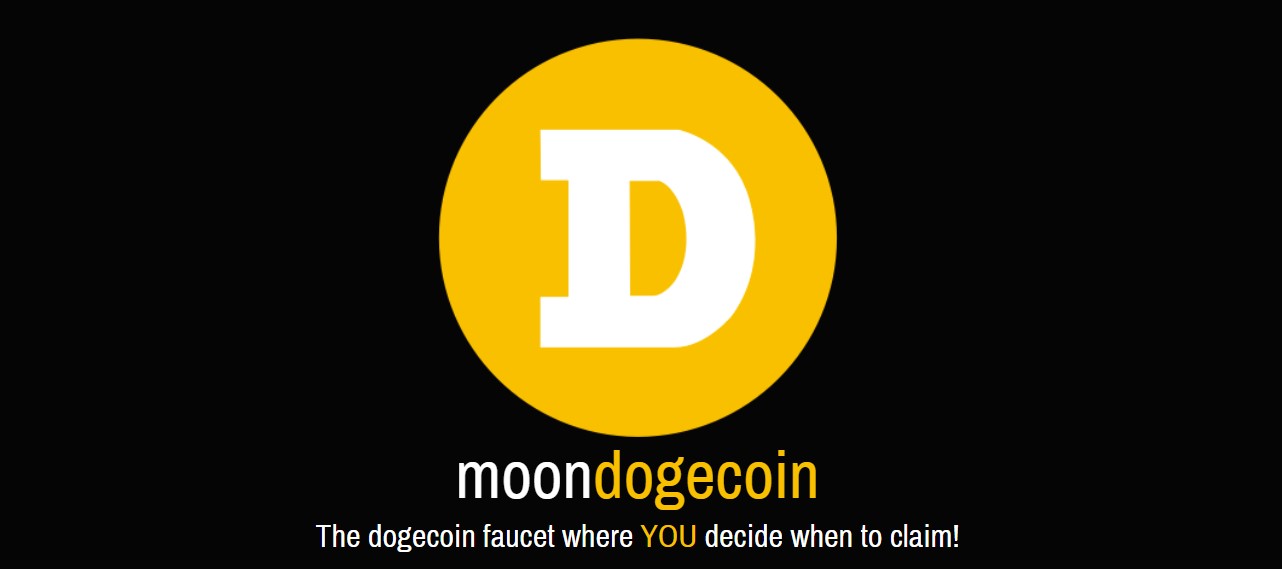 This is one of the Moon faucets and, of course, one of the best Dogecoin faucets out there. With Moon Dogecoin, users earn progressively and watch their earnings grow to decide when to claim their coins. There is an interval of 5 min between claims, but the decision on when to claim rests absolutely with the player. This means you can choose how long you wish to stay to earn more before claiming your free coins.
The faucet also gives out bonuses, including a 1% loyalty bonus added each day in a row that you claim coins, a referral bonus of 1% for each active referral, which is quite small, but they also give a random 100% bonus on each claim. Your coins are automatically deposited to a Coinpot.co microwallet without the need to do anything. All you have to do is get a coinpot.co account and start receiving your free Dogecoins.
ES Faucet
ES Faucet is an interesting Dogecoin faucet. It has several faucets from just one website and gives out free DOGE that can be withdrawn directly. Users are expected to solve a captcha to earn, and the timer set at 30 minutes, but it comes with a lot of goodies. You can withdraw your Dogecoin once you get to 300 DOGE, but users are encouraged to stay longer and earn more by removing withdrawal fees for 600 DOGE or more.
There is also a 20% commission on every claim a referral makes, and for every new referral, you get 2500 ES coins, which can be used to pay for fees on the website or changed to DOGE and withdrawn. ES Faucet also allows direct withdrawal to your Dogecoin wallet, so the process is easy and can be done by almost anyone.
Free Dogecoin
Free Dogecoin is a multi-cryptocurrency faucet that pays out in DOGE. Like Cointiply, users have to roll and can get from 0.7 to 145,000 coins per roll. There is a one-hour interval between rolls, which means that claims are made every one hour. Although this seems like a long time between, enormous amounts of DOGE can be worn during any of these rolls, making it worthwhile.
Dogecoins can be withdrawn at any time, and instantly, or auto payout can be set to have Dogecoin paid out automatically to your wallet every Sunday. The faucet also offers a huge 50% commission on referrals' claims, which is one of the only ones available at this rate. You also get a free lottery ticket when any of your referrals plays. This gives you a chance to win more coins in a lottery, which makes your potential earnings limitless.
Conclusion
If you are a Dogecoin fan and are looking for where to get free coins, these are faucets that you should consider, as they are the most rewarding in this month of September. Also, there are several others that are not active, but these ones are currently working. Grab yours!
Featured image: dcforecasts.com

coindoo.com is author of this content, TheBitcoinNews.com is is not responsible for the content of external sites.