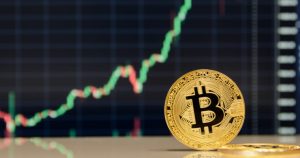 Despite wild price fluctuations over the past year, Bitcoin remains one of the most exciting investment options in the world. This digital asset changed the way the world thinks about money. During this late summer bear market, the Bitcoin exchange rate is ever more favorable for people buying in with Dollars, Pounds, and other Fiat currency. The question is, where and how is Bitcoin best purchased? Which Bitcoin Exchanges are best?
Bitcoin is sold on Bitcoin exchanges, which operate much like online stock broker platforms. These exchanges usually sell many kinds of cryptocurrency, not just Bitcoin and Ethereum. The best Bitcoin exchange is one that's secure, reliable, and affordable. While there are many good contenders, there are even more Bitcoin exchanges which the new user should stay away from. That's why we've compiled the 5 best Bitcoin exchanges for 2018. Read on to find the best option for you!
How We Picked Our Best Bitcoin Exchanges
A Bitcoin exchange's job is to sell you Bitcoin (or sell your Bitcoin to someone else) for an affordable commission price. However,
Bitcoin exchanges are not always affordable; some charge very high rates each time you buy and sell Bitcoin.
Bitcoin exchanges are not always secure – users occasionally lose their coins to hackers and fraud.
Bitcoin exchanges are not always easy to use – these complicated platforms are only right for the experienced investor.
Bitcoin exchanges are not always reliable – Downtime, withdrawal limitations, and other issues make certain platforms unusable.
In looking for the best Bitcoin exchanges of 2018, we've tried to select platforms which rise above all of these common problems. We've tried to select a variety of exchanges which will appeal to the needs of different kinds of investors, but all of these selections are strong in their own right.
#1 Best Bitcoin Exchange 2018: Coinbase & Coinbase Pro
Convenience, Simplicity, Fiat Onramp
Though Coinbase has its detractors, no one can say that this classic Bitcoin exchange doesn't have an integral place in the Bitcoin investment landscape. And while there are more affordable and more private methods you can use to buy Bitcoin, there is no simpler way for new users to begin.
Coinbase has been called the "Facebook of Crypto". This is because it's ubiquitous, just about everyone in crypto has used it, it's unbelievably simple to use, it's constantly expanding its offerings, and (perhaps?) because its dominant color theme is blue. Coinbase is the friendly platform that holds the hand of the newcomer as they make their initial purchases. Performance is seamless, and help is easily accessible if the user has questions. Simply put, Coinbase is the easiest way to buy crypto.
Using Coinbase's simple interface, users can buy Bitcoin at its present market price. Though it's never a good idea to store cryptocurrencies on an exchange long term, Coinbase wallets are among the most secure in the industry. Coinbase users can also choose to buy Bitcoin Cash, Ethereum, and Litecoin. Users of Coinbase's sister company Coinbase Pro (formerly GDAX) can also buy Ethereum Classic.
Coinbase is perhaps most significant because it allows users to buy Bitcoin directly with fiat money like US Dollars, Euros, and the like. Most other Bitcoin exchanges only accept cryptocurrencies as payment, like Bitcoin, Ethereum, NEO, and others. For people who don't yet own any cryptocurrency, Coinbase represents the most significant onramp to enter this investment market for the first time.
Coinbase Pro serves a different investor set, but anyone can access it with the same username and password accepted at Coinbase. Coinbase Pro allows complex order types, a large handful of useful trading pairs, and also serves as an Ethereum Classic exchange. Fees are lower (free with limit order) than with Coinbase, and the overall experience is perfect for knowledgeable crypto investors.
Neither platform should be considered private, as high roller user data has been given to the IRS on at least one occasion, but this is part of Coinbase's effort to make crypto trading "legitimate" in order to boost adoption. Coinbase also isn't cheap, starting at a whopping 3.99% for some trade types. However, there are discount options galore, and these policies are constantly changing. Do your homework and you can save.
Coinbase purchases are now instant, whereas it used to take 5 days to clear funds for bank transfer purchases. The company is also on the verge of adding a suite of product for institutional investors, which will include support for more than 40 cryptocurrencies, including industry leaders like NEO.
All in all, Coinbase serves a good purpose in the bitcoin exchange world. Even though it may not be the first choice for experienced traders, the work it does for brand new investors is increasing Bitcoin adoption worldwide.
#2 Best Bitcoin Exchange 2018: Gemini
Bitcoin to Dollar Exchange, Affordable, Buy ZCash with Fiat
Gemini Bitcoin exchange is very much like Coinbase, though it tries to beat out the older Bitcoin exchange in affordability and privacy. Most users will pay 1.0% for all trades. If you happen to trade more than $25,000 in a single month, you'll see a 0.25% discount, though few investors will fit this criterion. Users can us Gemini as a Bitcoin exchange, or trade for Ethereum and ZCash (with USD and Bitcoin as universal trading currencies).
Gemini was started by the Winklevoss Twins. You know…the guys who sued Mark Zuckerberg for stealing their idea for a certain social network you might have heard of. Since their dramatic entrance into the public consciousness, Winklevosses Cameron and Tyler turned their sights to Bitcoin in its very early days. The two bought enough that, after a few years' time, they became crypto billionaires. Gemini was created to help them gain influence and reap profits from the burgeoning crypto community, and to gives users a fiat onramp alternative to Coinbase.
Gemini sells Bitcoin, Ethereum, and ZCash. All three currencies can be bought with USD, or traded between one another. Gemini is one of the only places users can buy ZCash with fiat. Gemini gives users a fairly complex array of order types: Limit, Auction Only Limit, Maker of Cancel, and Immediate or Cancel. The trading interface is simple enough for beginners, but with enough options to satisfy sophisticated traders.
Gemini doesn't try to reinvent the wheel. It's simply a tidy exchange that emphasizes affordability and fiat acceptance. Some Coinbase users migrated to Gemini when Coinbase submitted to IRS requests for user data, though Gemini has apparently since done the same. All in all, Gemini is a more affordable way to buy Bitcoin with fiat money, and this may be its best feature.
#3 Best Bitcoin Exchange 2018: Binance
Cheap fees, Altcoin Trading, High Volume
Binance is an immensely popular cryptocurrency exchange from China. Unlike the Bitcoin exchanges we've discussed so far, Binance doesn't accept fiat money like US Dollars. Instead, it uses the most popular cryptocurrencies (Bitcoin, Litecoin, Binance Coin, Tether) in exchange for dozens of other types of cryptocurrency, commonly called "altcoins".
If you already have Bitcoin, you can transfer it to your new Binance account, then use it to buy other popular currencies, like NEO, EOS, ARK, etc. If you have altcoins, but not Bitcoin, you can transfer these to Binance, then exchange them for Bitcoin.
Binance offers two different trading platforms – a basic one for beginners and a sophisticated one for experienced investors. In reality, the two options aren't that different. Both allow you to use Bitcoin and 3 altcoins to buy a wide variety of other digital assets. Binance is constantly adding high quality cryptocurrencies to its platform. It's low fees (only 0.05% per trade if you use BNB) and great selection make it a hugely popular destination for crypto traders all around the world.
#4 Best Bitcoin Exchange 2018: eToro
Regulated broker, CFDs available, multiple cryptocurrencies
eToro is technically not a bitcoin exchange because you do not own the underlying product however we feel it is necessary to highlight it as a significant provider when it comes to investing in bitcoin and other cryptocurrencies.
Despite not actually owning the asset, you will be purchasing a CFD of the asset and so will profit from the volatility we have seen in the market. CFDs are contracts with the broker and allow you to leverage your position, meaning that you do not need to put the full amount down, hence lowering your risk. The opposite is also true, that you can risk your entire account without the price going to zero, so you should take care when setting your stop losses (a risk management tool).
One of the main reasons we've brought eToro to your attention is that compared to the other exchanges in this list, eToro is a fully regulated entity. Both the FCA and CySEC regulate the brokerage, this means that your money is considerably more secure than it is with the others mention. Anything up to £80,000 is secure if the company should go into insolvency, so it is worth considering using these types of providers when looking to buy bitcoin.
They also offer coins such as ethereum and ripple, with the latters price potentially looking to soar based on a bitcoin superstore!
#5 Best Bitcoin Exchange 2018: LocalBitcoins
Private, Wide variety of payment options
LocalBitcoins is an entirely different kind of Bitcoin exchange. Think of it as the Craigslist of Bitcoin exchanges. At LocalBitcoins, you'll be connected with local Bitcoin sellers. You'll be able to transact with these sellers online, or meet up in person for a truly anonymous exchange. LocalBitcoins prices tend to be higher than market value, but this is because this Bitcoin exchange offers buying/selling options that other exchanges simply can't.
LocalBitcoins has been used safely for years by thousands of users, but there are known fraudsters on the platform who try to rid people of their money. Be careful only to deal with people who have strong reviews, and who communicate clearly from the start. If you stay alert, LocalBitcoins can give you a very convenient and private way to buy Bitcoin.
Final Thoughts on the Best Bitcoin Exchanges 2018
Bitcoin has grown so much during the past couple of years, that there are now many Bitcoin exchanges to choose from. In the old days, only the most committed could buy this revolutionary asset. By choosing from the best Bitcoin exchanges, you'll get the coins you need, without the risk of fraud. Good luck investing in Bitcoin!
The post Top 5 Bitcoin Exchanges 2018 appeared first on The independent republic.
source: https://theindependentrepublic.com/2018/08/14/top-5-bitcoin-exchanges-2018/
TheBitcoinNews.com is here for you 24/7 to keep you informed on everything crypto. Like what we do? Tip us some BAT

Send Tip now!