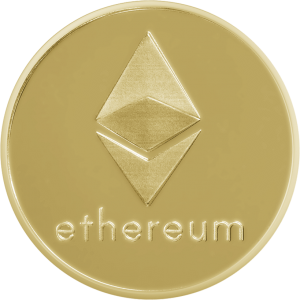 Despite all of the ups and downs in cryptocurrency prices, Ethereum remains the world's second most popular digital currency. Created by Vitalik Buterin in 2014, Ethereum added a new dimension to the blockchain. Smart contracts (algorithms that act like apps, websites, and more) made Ethereum the perfect platform for Web 3.0. And despite the tumult in the crypto markets at large, Ethereum remains a project with serious potential, both for investors and world influence. Ethereum wallets tend to be used on the majority of ICOs, showing its reach.
If you wish to invest in Ethereum, you'll have to store your digital tokens in an Ethereum Wallet. This piece of software keeps your Ethereum coins safe and spendable. There are many Ethereum wallet choices, created by a variety of parties. Some are great, some are mediocre, and some are downright frauds. We'll help you find the best choice in our Top 5 Ethereum Wallets for 2018!
Our Criteria for Ethereum Wallets
An Ethereum wallet has a simple job, and not all wallets are up to the task. To be effective, an Ethereum wallet must be: –
Secure
Intuitive
Convenient for Spending/Storage
Versatile
An Ethereum wallet is no good if it looks great but doesn't keep your coins safe. Similarly, an Ethereum wallet isn't useful if it stores your coins safely, but doesn't allow easy access for spending and trading. The following Ethereum wallet tick all of these boxes and more.
#1 Ethereum Wallet – the Ledger Nano S
Security, Convenience Multi-currency Support
The Ledger Nano S is the gold standard for cryptocurrency security. Unlike the other coins on this list, the Ledger Nano S is a hardware wallet. In appearance, it's a USB stick with a screen. In function, it stores the "Private Keys" associated with many different cryptocurrencies, Ethereum included. Stored on hardware, these keys are inaccessible to anyone on the internet. This means that no one can steal your Ethereum. This feature alone would make the Ledger Nano S one of the best Ethereum wallets, but there's even more to love.
The Ledger Nano S can be kept on your keychain, or stored safely away in a drawer at home. It's no disaster if your Nano is lost or stolen, though. Each Nano S comes with a secret code that you can safely store away. If you lose your Nano S, just buy another, input the code, and your coins will appear once more!
But what about the person who steals the Ledger? Can't they just swipe the coins? Not exactly. Every time you login to your Ledger Nano S, you must correctly type a 4 digit PIN. If someone inputs the wrong code more than 3 times, the Ledger resets – totally useless to thieves. If you later recover your Ledger Nano S, just re-enter the secret code, and it's just like new.
One of the Ledger's coolest features is that it can replace online passwords. Let's say you use other digital wallets, or want to use certain online cryptocurrency platforms. Just connect your Nano, and every time you access these services again, all you have to do is click the button on your Ledger Nano S. No password needed.
The Ledger wallet Ethereum solution is excellent, but the Ledger can also store dozens of other cryptocurrencies. Each currency is kept in its unique app, all of which are stored on your Ledger's hard drive. For Ethereum investors who want to store other currencies in their Ethereum wallet, the Ledger Nano S is the obvious choice.
The Ledger Nano S is so popular that it's now available online from Walmart. Take care to only buy from authorized sellers (or better yet, the Ledger company itself) to make sure your device is new and not tampered with. You can set up your new device in just a couple of minutes. Then use the Ledger wallet Ethereum Chrome app to store your coins. Once it's set up, enjoy the safety and simplicity of this elegant design – perhaps the Best Ethereum wallet out there right now.
#2 Ethereum Wallet – MyEtherWallet
Supports all ERC20 tokens, Always available online
On the opposite end of the spectrum, MyEtherWallet is one of the best Ethereum wallets – though it's functionality and purpose are completely different than those of the Ledger Nano S.
For one thing, MyEtherWallet is an online wallet. You log into your wallet just as you would with any online platform, using a password (or your Ledger). Inside, you'll be able to store, send, and receive Ethereum. But this is far from the only thing MyEtherWallet is capable of.
The Ethereum blockchain is often used to create new cryptocurrencies (like ICON, OmiseGo, 0x, Basic Attention Token, and hundreds more). Because Ethereum is the parent coin to all the others, they can all be stored using a single Ethereum wallet address. MyEtherWallet supports all ERC20 tokens, which are easily visible and accessible from the MEW interface.
Online Ethereum wallets are sometimes though of as vulnerable to hacking. But with no such scandals, MyEtherWallet (sometimes called My Ethereum Wallet) is a noteworthy exception to the rule. We'd still not recommend storing all the Ethereum you own on this online wallet. But even if you were to do so, they'd most likely be just fine. As a one-stop shop for Ethereum and all its daughter tokens, you can't do much better than MyEtherWallet.
#3 Ethereum Wallet – Mist
Run an Ethereum node, Smart Contract capable
Mist is the official Ethereum wallet. By using it, you're operating one node on the Ethereum blockchain. Without getting too technical, each Ethereum node makes the blockchain work better and faster. Beyond this, with Mist Ethereum wallet you'll have the security of knowing that your Ethereum coins are as safe as they can be, on the official software of the Ethereum blockchain.
With Mist, you're not just helping to run the blockchain. There are personal benefits for you as well, especially for active users. The Mist wallet is capable of running Ethereum Dapps/Smart Contracts. A Smart Contract can be used for all kinds of purposes, but you might use yours to mine Ethereum, set up a channel to earn transaction fees, and a whole lot more.
We wouldn't recommend Mist if you're brand new to Ethereum. But if you want to become an active Ethereum user, and believe in the blockchain's potential in the world, go right ahead. There's a thriving Mist Ethereum Wallet community online who can answer all of your questions, and you can be part of this revolutionary technology while keeping your Ethereum coins safe and secure.
#4 Ethereum Wallet – Exodus Wallet
Attractive, Intuitive, Supports Many Currencies
Exodus is a software wallet that lives on your computer. It's a high quality Ethereum wallet, but it also supports a host of other cryptocurrencies. Exodus's best feature is convenience. It's easy to use, even if you're new to cryptocurrency. It stores many of the best cryptocurrencies that you would want to invest in. It even allows trading within the wallet. There are more secure Ethereum wallets, and there are more mobile Ethereum wallets, but for a home base for Ethereum and its friends, you can't do a lot better than Exodus.
Exodus's attractive appearance tells much of the story. It's design is simplicity itself. The platform gives you an easy way to visualize all of the coins in your portfolio. It even supports ERC20 tokens, just like MyEtherWallet.
One of the most important aspects of cryptocurrency investment is the ability to trade for other digital currencies. Normally, a wallet won't support this functionality, and investors will have to send their coins to a third party exchange, trade them, then send them back to their Ethereum wallet. Each transaction in this chain confers some risk on the investor, who might lose their coins if they miss a letter in an address, or lose their coins from an exchange hack.
Exodus has a partnership with exchange platform ShapeShift. This service is built right into the Exodus wallet. You can choose from a variety of supported currencies, and complete a trade without ever removing your coins from the Exodus wallet. This method won't get you the cheapest rates, or give you complex order options. But it is the most convenient possible way to trade coins fast, without exposing your Ethereum to the risks associated with repeated transfers.
Ethereum Wallet #5 – Jaxx Wallet
Multi-device compatible, trade within the wallet
Jaxx wallet is yet another Ethereum wallet that serves a different purpose than the option listed so far. Unlike the other wallet described (except MyEtherWallet…sort of), Jaxx is a multi-device wallet. You can use it on your phone, your tablet, your desktop, and more. If you're on the road and want to buy a coffee with Ethereum, Jaxx can do that. If you want to store your coins safely for the long term, Jaxx can do that too.
Jaxx wallet stores Ethereum and a strong variety of other cryptocurrencies. Like Exodus, you can trade your Ethereum for other tokens without ever leaving the app, using Jaxx's MetaMask integration. Jaxx is a simple Ethereum wallet download that won't require you to input personal information or other sensitive data.
Jaxx is an excellent Etherum wallet choice primarily because of its versatility. The Ledger Nano S might be the best choice for security, but it's a bit of a hassle if you want to spend Ethereum in public. The Mist wallet is incredibly powerful and important for the Ethereum blockchain, but it isn't built for people who want to use their Ethereum for a wide variety of real world purposes.
Jaxx basically does it all. While not as secure as Ledger, it is generally regarded as safe enough for small to medium Ethereum balances. With multi-device integration, your Ethereum will go where you go. Real world adoption is something that needs to happen in order to make Ethereum go mainstream, and Jaxx Ethereum wallet is a step in the right direction.
Final Thoughts on Ethereum Wallets
When you buy Ethereum, you have to choose an Ethereum wallet to keep it safe. These wallets also allow for purchases, trades, and other interesting features. Whether you're looking for the best Ethereum wallet UK or elsewhere, the above wallets will serve you well. We hope that as you store Ethereum, your investment portfolio value increases dramatically. For people who simply want to use Ethereum as money, enjoy its many applications in this new decentralized world.
The post Top 5 Ethereum Wallets 2018 appeared first on The independent republic.
source: https://theindependentrepublic.com/2018/08/10/top-5-ethereum-wallets/
TheBitcoinNews.com is here for you 24/7 to keep you informed on everything crypto. Like what we do? Tip us some Satoshi with the exciting new Lightning Network Tippin.me tool!