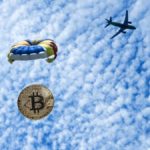 If you are interested in getting free cryptos, here is our list with some of the top airdrops that will take place in November.
Bitnordex
Estimated value: $60
End date: 5 November
Bitnordex is an operating exchange based on secure technology which supports fiat to crypto conversions, fiat transfers and withdrawals, margin trading, as well as OTC trading. Bitnordex adheres to all required EU laws, with the company being headquartered in a regulated jurisdiction.
The exchange employs advanced trading technology, secure order book, patented cold storage vault, and unparalleled liquidity.
Participation steps:
Access the Bitnordex website;
Click on "Join Our Airdrop;"
Signup using your details;
Verify your email;
Complete the KYC process;
Join the Bitnordex Telegram Group;
Receive 600 BNX (€60) tokens;
Earn an extra 10 BNX (€1) for making a referral.
Requirements:
SocialGood
Estimated value: $100
End date: 7 November
SocialGood was launched by a team of 9 individuals, with some of them being featured in Forbes Japan and the Wall Street Journal. SocialGood is a global shopping network dedicated to mobile users, which is based on blockchain. The aim of the platform is to offer the most convenient prices and a wide diversity of products.
Making purchases on affiliate platforms, such as Amazon and Apple will get you a discount of 20% with SocialGood tokens (SG: DigitalGold). These coins can then be exchanged for fiat or used for trading crypto.
Participation Steps:
Go to the SocialGood Airdrop page;
Signup with your email;
You will be taken to the SocialGood Airdrop Form;
Click on any banner to buy the items you are interested in;
You will receive 20% worth of your purchase price back in SocialGood tokens;
Submit the Airdrop Form within 24 hours after the purchase;
You will receive $100 worth of SocialGood (SG) tokens;
You must make a purchase from the online store in order to participate in the campaign.
Requirements:
Binance JEX
Estimated value: unknown
End date: 19 November
One of our top airdrops comes from popular crypto exchange Binance, that bought the crypto trading platform JEX, which supported spot and derivatives trading services.
The platform will be rebranded as Binance JEX and will function independently as one of Binance's branches.
To celebrate the acquisition, Binance will be hosting one of the most anticipated airdrops in November, giving 200,000,000 JEX to BNB holders. You will need to have 10 BNB in your Binance wallet in order to receive the tokens.
Participation Steps:
Go to Binance and register for an account;
Buy and deposit a minimum of 10 BNB starting from 2019/09/06 0:00 AM (UTC) to 2019/10/06 0:00 AM (UTC) in your Binance wallet;
You will receive JEX tokens based on how much BNB you held in your wallet until the end of the airdrop period;
Binance will also hold a monthly airdrop on 2019/10/06, in which 30% of the profit made by Binance JEX will be airdropped to BNB holders. The delivery of the coins will be based on recording the lowest BNB balance in all user's accounts which will take place at 0:00 AM (UTC) on the 6th day of the month to 0:00 AM (UTC) on the 6th day of the next month, calculating the total BNB holding ratio when the month ends;
The coins will be distributed within two weeks of each holding period.
Requirements:
TrustVerse
Estimated value: $1.5
End date: 28 November
TrustVerse is a Digital Estate Planning Protocol based on blockchain, which was developed for personal wealth management. In addition to blockchain, the platform also employs AI (AI Deep Neural Driven Crypto Portfolio & Global Equity) to manage and decentralize all digital identities and proprietary data, including online account data and items such as iTunes, social media, registration information, and encrypted assets. The event is in partnership with Bithumb, a well-established crypto exchange, which is why it is among the top airdrops of our list.
TRV is a crypto that is listed on CoinMarketCap.
Participation steps:
Access the Bithumb Airdrop page;
Sign up for an account;
Provide and verify your email;
Complete the KYC Level 2;
You will receive 30 TRV tokens;
You can receive an extra 30 TRV for each referral (max 10 referrals).
Requirements:
Digitex
Estimated value: $60
End date: 20 November
Digitex is a crypto futures exchange that supports Bitcoin, Ethereum, and Litecoin trading against the US dollar. Digitex Futures Exchange confirmed the launch of its testnet after getting over one million successful signs up during the 1st and 2nd waiting list. The team has announced that they will be launching the test-net in November 2019.
Digitex completed a successful ICO in January 2019, making in just 17 minutes $5.2 million. Such a high-profile project makes this one of the most interesting airdrops in November that you must check out.
Their native token, DGTX, is currently available for trading on various other exchanges.
Participation steps:
Access the Digitex Website;
Click on "Join Waitlist;"
Submit your email address;
Confirm your email address;
You will get the chance to win 50,000 DGTX (Current Price: $3,000);
The top 10 users will receive 50,000 DGTX ($3,000) tokens each, and the top 500 will receive 1,000 DGTX ($60) tokens each;
Receive extra points by referring new users.
Requirements:
AITRADECOIN
Estimated value: $25
End Date: 30 November
AITRADECOIN is an automated trading platform that makes use of AI to improve trading by lowering costs and saving users time.
Users will benefit from a huge commission when they sign up to become their partners, and they can also receive more by taking part in their airdrop campaign.
Participation Steps:
Go to AITRADECOIN and signup for an account;
Verify your account successfully;
Follow the AITRADECOIN Global Telegram channel;
Join the official AITRADECOIN Telegram group;
Like their Facebook fan page;
Subscribe to their Youtube channel;
Share the pinned post about this airdrop on your social channels by using the #hashtag: #AICRYPTOairdrop, #AITRADECOIN ,#AIBLOCKCHAIN…;
Submit your tasks to [email protected] (platform username; telegram ID; photos that proved you liked facebook, subscribed Youtube; links to your shared posts).
Requirements:
Facebook Account;
Telegram Account;
Youtube Account;
Email address.
Conclusion
This has been our list with the best airdrops in November. If you are looking to get some new coins for free, check out one of these top airdrops.
Featured image: Crypto Intelligence Agency

coindoo.com is author of this content, TheBitcoinNews.com is is not responsible for the content of external sites.
source: https://coindoo.com/top-airdrops-you-should-look-out-for-in-november/
TheBitcoinNews.com is here for you 24/7 to keep you informed on everything crypto. Like what we do? Tip us some BAT

Send Tip now!