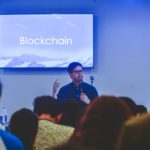 There is so much to learn about the emerging cryptocurrency and blockchain industry. While there are free resources all over the internet that can be useful in giving one a better understanding of the industry, nothing matches the information, interaction, and partnership that a real-life event offers.
In case you didn't know, there have been a number of different events, such as conferences and summits, that have come and gone every year, and 2020 is not left out. Countless life-changing cryptocurrency events have come and passed in the first half of the year, with thousands of participants from all over the world.
If you missed those events, you don't have to worry as there are more to come. In this article, we will look at the top cryptocurrency events in September 2020 that you should not miss. If you cannot attend the real-life ones, there are also a number of online events that you can attend just by connecting online from any part of the world. This will give you first-hand and up-to-date information on the latest developments in the industry. The following are the events you shouldn't miss in September.
Blockchain World Forum

Event date: 24-25 September 2020
Event location: Seoul, South Korea
The Blockchain World Forum is one of the largest and the best cryptocurrency events. It has been held in several cities, including Beijing, Shanghai, and Shenhzen, all in China. This year's event will be held in Seoul, the capital of South Korea. The event will explore challenges and opportunities that abound in the emerging blockchain and cryptocurrency industry, looking at the major industries that are likely to be disrupted the most, including legal sectors, financial services, insurance, energy, music, government, real estate. It will also be an interactive forum for key players in the industry, such as technologists, entrepreneurs, regulators, investors, academics, and financial institutions, and provide an opportunity to forge fruitful business partnerships.
Key speakers will include:
Roman Zhdanov, Managing Partner at Latoken;

Hai Yu, Co-founder, Bit Century;

Chris Taylor, Everledger COO.
8th Global CoinsBank Event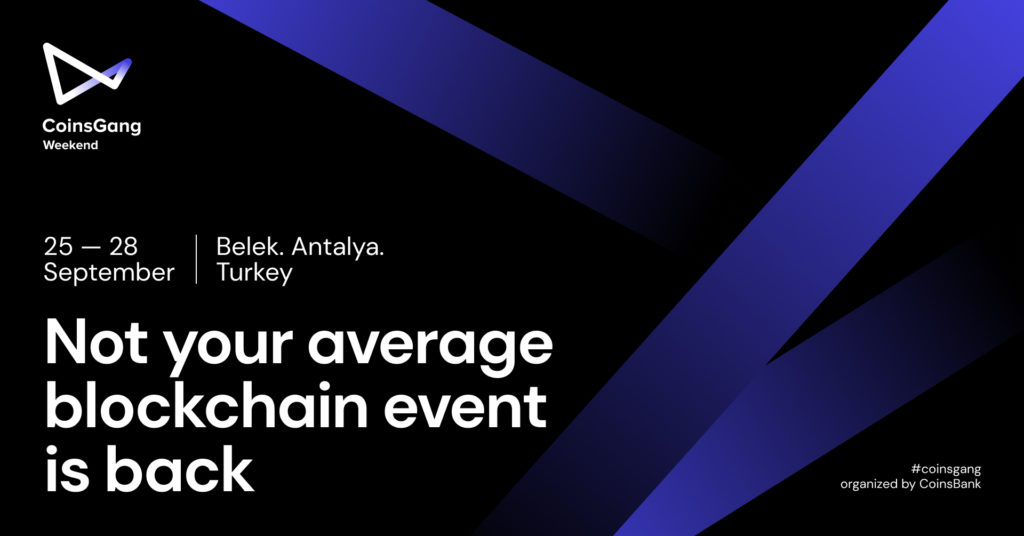 Event date: 25-28 September 2020
Event location: Belek, Antalya, Turkey
The 2020 edition of the Global CoinBank Event is going to be a meeting for the most influential, innovative, and disruptive technology companies that are reshaping financial services in the blockchain industry. This year's theme focuses on key topic areas, such as investment, regulation, trading, law, services, cybersecurity, tokenization, big data, DeFi, and stablecoins.
The event will also bring together many great industry players and those at the cutting edge of the crypto revolution as speakers. This includes:
John McAfee, Founder, Ghost Coin and Ghost Phone, USA;

Roger Ver, CEO of Bitcoin.com;

Bobby Lee, Co-Founder of BTCC, China;

Brock Pierce, Bitcoin FOundation, Puerto Rico, USA;

Charlie Lee, Creator of Litecoin, USA and;

Tone Vays, Blockchain Consultant/Researcher, USA.
Crypto Asia Summit Second Edition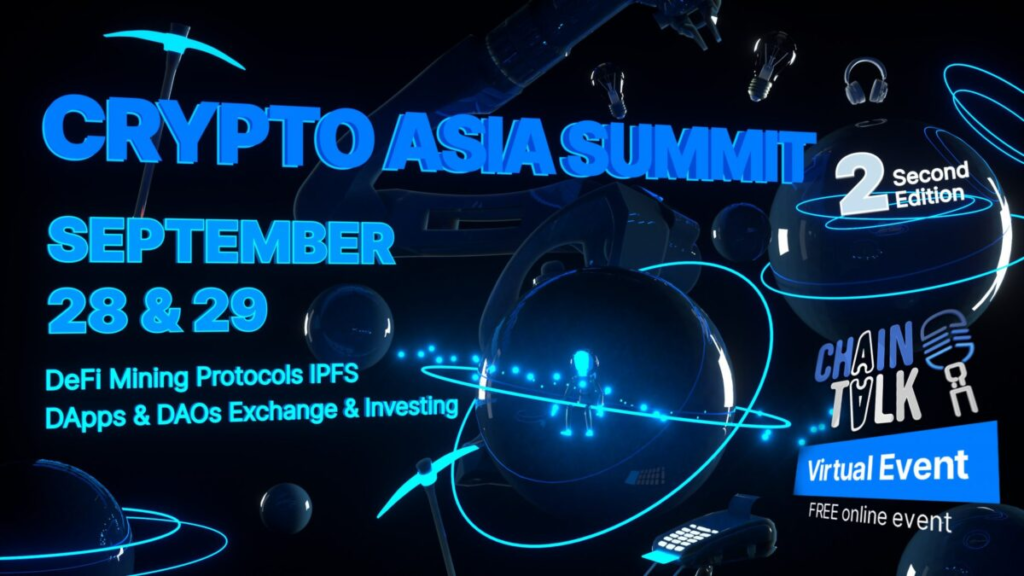 Event date: 28 and 29 September 2020
Event location: Online
If you are looking for an online cryptocurrency event to attend in September, the Crypto Asia Summit is one you should consider. It is a free event that will provide market intelligence to discover key trends, opportunities, and top crypto projects. Attendees will learn proven strategies, tools, and insight to participate in the DeFi and IPFS movement, investing, and mining opportunities.
It is an event for all, including investors, developers, enthusiasts, early adopters, and entrepreneurs anywhere in the world. Attendees will also have a sneak peek into the crypto market in Asia, where cryptocurrencies have a lot of potential.
Speakers include:
Keisuke Honda, Co-founder of Dreamers VC, Former Japan's National Soccer Team Player;

Pēteris Zilgalvis, Head of Digital Innovation and Blockchain, European Commission;

Fernando Martinelli, CEO and Co-founder of Balancer;

Sean Lee, CEO of Algorand Foundation;

Patrick Dai, Founder and CEO of Qtum;

Kevin Chou, CEO of Rally.
AIBC Americas Digital Summit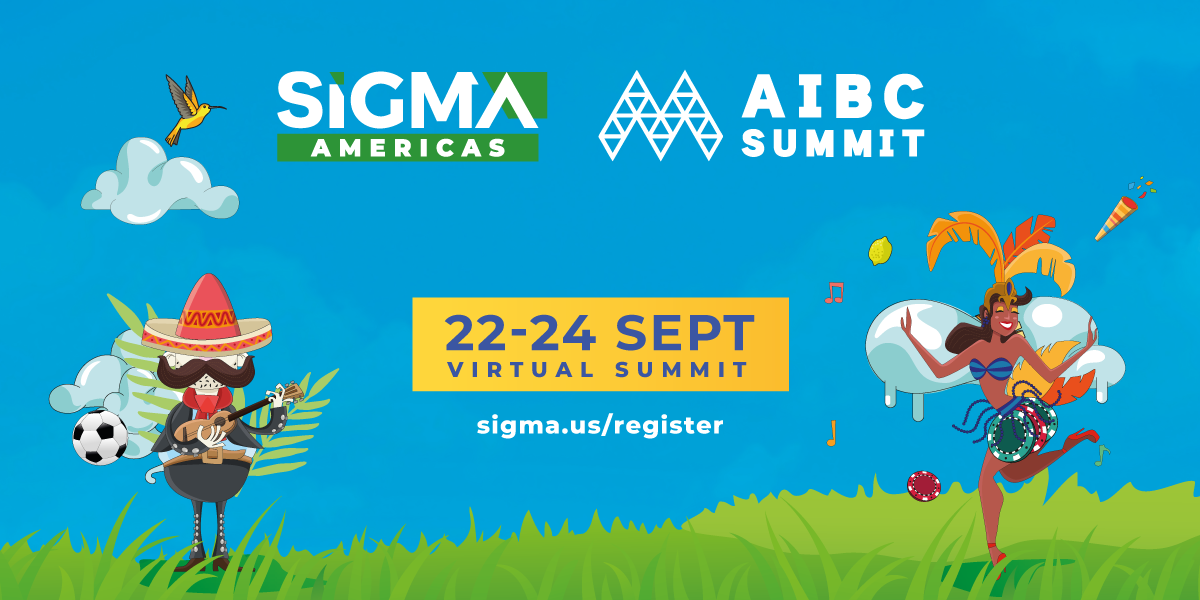 Event date: 22-24 September 2020
Event location: Online
This is an event hosted by SiGMA Group following the successful launch of SiGMA Europe (Malta) and SiGMA Asia (Manila). The inaugural AIBC Americas Digital Summit will be useful both to those already into the emerging blockchain and cryptocurrency industry and the land-based and online gambling sector. It will also help answer questions and offer supporting technology for online suppliers, operators, and businesses.
Things you stand to gain from the event include insights from industry experts, high-quality conference content, world-class networking, connection with attendees, and global coverage.
The event has an impressive lineup of speakers, including key figures in the cryptocurrency industry:
Tim Draper, Draper Associates;

Alex Mashinsky, CEO of Celsius Network;

Ernesto Contreras Escalona, MBA, Head Of Business Development at Dash;

Beatrice Collet, Managing Director at Chiliz Blockchain Campus;

Peter McCormack, What Bitcoin Did Podcast Host, and many others.
The following topics will be covered in presentations and panel discussions:
Fascinating Metrics: A Better Understanding of Crypto-Assets Across LatAm;

Accelerating Growth: Blockchain Integration, DAO's & FinTech Processes;

2020 Vision: Neo Banking and FinTech Developments;

The Smart City Challenge: Region-by-Region.
Conclusion
These are the top events in September that you will find worthwhile and useful regardless of where you are in your crypto journey, so you can start making plans to attend at least one of these cryptocurrency events.

coindoo.com is author of this content, TheBitcoinNews.com is is not responsible for the content of external sites.