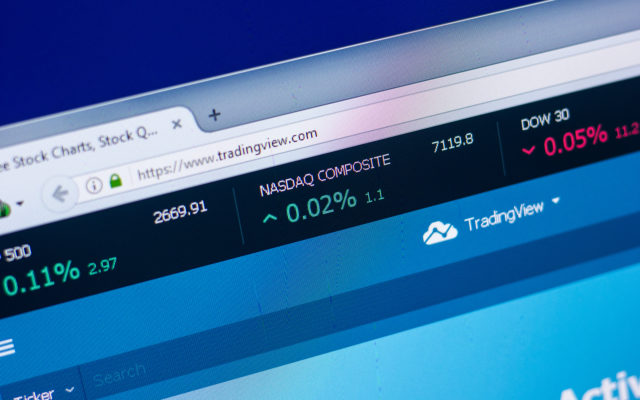 There has been a marked resurgence in active bitcoin traders along with the price rally over the past three months. The tools of the trade are also expanding as more and more people get into bitcoin trading.
---
Bitcoin Traders Grow In Numbers
One of the most popular tools of the trade has now reached the remarkable figure of 2.5 million active bitcoin traders. Tradingview is used to provide accurate charts and a full array of technical indicators for bitcoin and other popular crypto assets.
With more traders entering the scene they are constantly on the lookout for price indicators from fellow analysts that mostly live on crypto twitter. Tradingview has responded with an ever-expanding array of tools focused on the crypto community.
According to the site it first launched crypto services in 2017 more than 5 million monthly users have utilized their products to get real-time charts and data for bitcoin price. The figure peaked at around 5 million during the crypto market peak of early 2018, and the current active trader count is now around half at 2.5 million.
"Charting service @tradingview now counts 2.5 million Bitcoin traders among their monthly users. "They are extremely engaged, and check in more than 7x / day on average.""
Charting service @tradingview now counts 2.5 million Bitcoin traders among their monthly users. "They are extremely engaged, and check in more than 7x / day on average." HT @zackvoell pic.twitter.com/8UGp3iD417

— Tuur Demeester (@TuurDemeester) July 22, 2019
As with many bitcoin price trends that correlate with price the chart virtually mirrors that of BTC itself which is no real surprise. Usage clearly correlates with price but with a lag of about a month, with bitcoin price currently down trending it is likely this chart will take a turn also.
The statement added that users check their accounts on average seven times per day which indicates that these are mostly day traders looking for short term profits rather than hodlers stashing sats for long term investment.
US crypto exchange Coinbase has also added 5 million users over the past ten months indicating that interest is growing yet again.
Bitcoin Price Back at Four Figures
Bitcoin price itself has broken out from its consolidating range over the past week or so to head downwards again today. According to the Tradingview BTC price chart from Bitstamp, it fell to $9,950 an hour or so ago which marks a decline of around 5% on the day.
The move has been expected by many crypto analysts who also suggested it may well fall back below $9k. As Bitcoinist reported yesterday, a big move was about to come for bitcoin and today we are seeing it. BTC is now down over a thousand dollars since it touched $11k over the weekend and further losses look imminent as the week progresses.
Will Tradingview users decline along with depreciating bitcoin price? Add your thoughts below
---
Images via Shutterstock, Twitter: @TuurDemeester
The post Tradingview Hosts 2.5 Million Active Bitcoin Traders Per Month appeared first on Bitcoinist.com.
Bitcoinist.com is author of this content, TheBitcoinNews.com is is not responsible for the content of external sites.
source: https://bitcoinist.com/tradingview-hosts-2-million-active-bitcoin-price-traders-per-month/
TheBitcoinNews.com is here for you 24/7 to keep you informed on everything crypto. Like what we do? Tip us some BAT

Send Tip now!