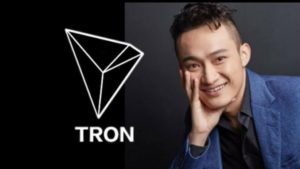 Tron continues to demonstrate its success and reliability despite criticism from rival projects. A few hours ago, Misha Lederman, founder of iamdecentralized.org published that the popular blockchain broke a record in usability consolidating itself as the blockchain with more Dapps activity.
In a tweet, Mr. Lederman shares with the community that during the past hours, the users of the different DApps that run on the Tron blockchain spent more than 91 Million dollars in a lapse of 1 day, which is the largest volume recorded in the history of blockchain technologies.
According to the data collected by his organization, the second place goes to EOS with a total of just over 14 million dollars while Ethereum takes the bronze medal with about 3.5 million dollars moved.
$ 91 million USD

That's how much #TRON users spent on DApps in 24H, making it the new all-time high among all the world's blockchains historically#TRX DApp users spent 88M more than #ETH & 77M more than #EOS did

TRON has quickly become the King of DApps ?#IAmDecentralized pic.twitter.com/rAGpH80Qch

— Misha Lederman (@mishalederman) March 16, 2019
If true, this phenomenon would be an excellent support to grant Tron the title of King of DApps, something that many developers seem to know very well, in fact, there are already several games and applications that migrated from their old native blockchains in search for better environments to develop and grow.
TRON TRX: Succeding Both Technically and Socially
Tron's success is not only at a technical level; much of its popularity is based on the aggressive public relations campaign that has been successfully orchestrated by Justin Sun. In his last play, the Founder of Tron has decided to give away a Tesla vehicle to a user of his network.
These type of events and giveaways have made him very popular in the community. Also, the constant announcements in social networks to keep the public updated of the advances and future perspectives of the project, generate diverse reactions as many believe that this is pure shilling, while others realize that Sun always keeps users in mind.
The information gathered by Mr. Lederman is corroborated by DAppRadar. According to this portal which monitors the three main blockchains with the greatest number of DApps (Tron, EOS, and Ethereum) the applications running on the Tron network dominate the volume of money mobilized in both 24 hours and a week time frames.
Tron's most profitable application is 888Tron with a volume of 250M dollars in the last seven days and 61 Million in the last 24 hours.
For its part, the most attractive application on the EOS network is EOS Poker with 23.2 M dollars in the last week and 5.2 during the previous 24 hours.
Ethereum's most lucrative Dapp is well below the standards of Tron and EOS. Ethfinex Trustless barely manages to move 6 Million dollars a week and a volume of 5.6k in the last 24 hours.
cryptocrimson.com is author of this content, TheBitcoinNews.com is is not responsible for the content of external sites.