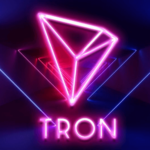 Tron (TRX) is a mid-cap digital currency which has attracted a lot of attention from investors. In today's article, we shall form our own TRON price prediction based on a number of analyses and relevant data.
Short TRON Description
The decentralized platform was designed to enable content creators to send, upload, own, publish, and store their data without relying on third-parties. Tron was created by Justin Sun, a former employee of Ripple, and its headquarters are located in Singapore.
You want the latest news about Crypto? Sign up to our weekly Newsletter!

Currently, TRX ranks 11th on the list of top digital currencies according to market cap.
TRON Price Prediction 2019: Analysis and Price Forecast
Seeing as the crypto is one of the best performing cryptos in the space, TRX has great expansion potential. Most recent Tron price predictions state that the project will most likely see an exponential increase before the end of the year.
The CEO of TRON, Justin Sun, revealed that the TRON network has surpassed EOS in terms of unique addresses and that TRON has acquired more unique addresses in the first 95 days than ETH in the same time period during its own launch.
Two other upgrades are also in planned to occur by the end of the year- the first being scheduled for 15th of November and the other in December.
The TRON Virtual Machine (TVM) was launched last year, which now means that developers are able to design dApps on TRON's mainnet. The market responded positively, with TRON experiencing a price appreciation in the 24 hours following the launch.
Based on past responses, the significant developments which are scheduled to come will increase Tron's potential to see some price growths.
TRX has already forged several key partnerships which will bring mutual benefits that could greatly influence its price in the next three months and years to come.
Justin Sun has secured partnerships with BitForex, FX market company- Shiftmarkets, and Chinese exchange OTCBTC.
Justin Sun's connection with Alibaba's founder Jack Ma suggests that there may be a potential merger in the near future, which might boost Tron's prices and adoption. 2019 is expected to bring many enhancements in TRX's security and privacy.
Tron saw a rapid development in market rank, as just a few months ago it was in 56th position, and now it is placed in 11th position, according to data from CoinMarketCap.
Even though Tron might experience increases, they will not be as noticeable when compared to those of its peers. But, after 2019, it might start to pick up the pace as it has its roadmap features a lot of plans for future developments. 2019 will see the release of one of its most anticipated projects – Project Atlas – which would integrate BitTorrent to enhance its security.
meccainstitute.org
Tron Price Prediction: Market Forecasts
Seeing as the markets are prone to volatility, no one is able to provide an exact prediction on how one crypto asset will evolve.
There have been several publications and websites that have released their own Tron price prediction. We will be going through some of them in our list below:
1.BitcoinExchangeGuide
The site of Bitcoinexchangeguide forecasts that Tron will reach $2.78 by September next year.
2. investingpr.com
According to the Tron price prediction made by investingpr.com, TRX will hit the $1 mark only in five years which, at this moment, sounds like a realistic forecast.
3. WalletInvestor
WalletInvestor predicted that TRX will not pass the value of $0.1 this year as they believe 2019 will not be a good year for this digital asset. However, they are of the opinion that it is not a bad year in which you can make investments.
4. More investors
As Tron will gain new investors from various payment services such as PayPal, many investors have argued that these partnerships will lead to an increase of $1.5 per coin.
5. JioMobilePhone1500
The Tron price prediction of Jiomobilephone1500 is that TRX might reach the level of $5 by the end of 2019, as they believe this year will be very favorable for the crypto. They made another bullish prediction, stating that, by 2020, TRX might have a price of $47.
6. CoinTame
CoinTame made the least favorable prediction for Tron in our list, where they believed that TRX might be priced around $0.633 in 2019 and, by the end of 2020, it might hit the $1 mark.
7. Smartereum
The cryptocurrency experts from the Smartereum analysis website predict that TRX will reach a price of $12 by the peak of 2019. They also stated that: "Based on the analysis of the present value of the digital currency, they have also predicted that, by 2020, the value of Tron could get to $52.91." However, this seems like a really improbable prediction, at least from our point of view.
8. CoinSwitch
Crypto aggregator website CoinSwitch predicts that "there are good possibilities for it to reach 0.4 USD in the coming 5-8 months."
"Tron will heavily boost up its price this year. In the first two quarters, it will be lingering across 0.05 to 0.06 USD. But in the third quarter, it picks up its pace, wherein it reaches $0.07, and by the end 2019, it will reach up to $0.11, which is positive as compared to the last year."
We believe that this is the most plausible prediction for TRX's price for 2019, considering the current factors and data.
Summary
TRON has many factors that are currently in its favor, but it remains to be seen if the markets will be bullish in 2019 for TRX.
Featured Image: Dapp Life
source: https://coindoo.com/tron-price-prediction/
TheBitcoinNews.com is here for you 24/7 to keep you informed on everything crypto. Like what we do? Tip us some BAT

Send Tip now!