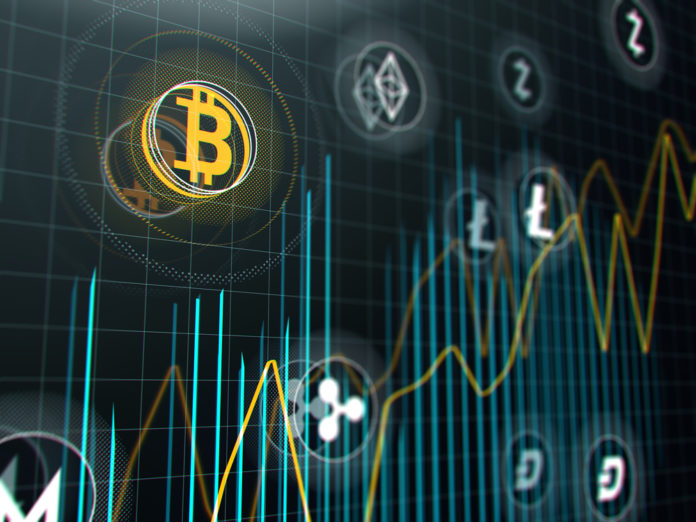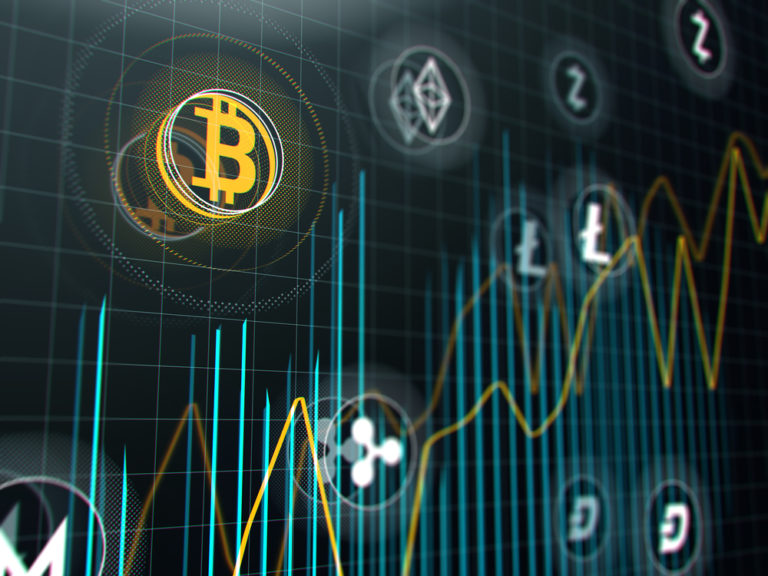 Choosing a particular currency to invest in has very little to do with how well we consider a project or what we believe it stands for. It's all about trying to figure out if the coin will grow in value as the platform associated with it will be adopted and achieve new partnerships and, as a consequence, the coin's price will rise. So the main point to consider, if you want to become an investor in the crypto world, is to determine which asset has better chances to be profitable.
Ethereum (ETH) is the world's most crucial cryptocurrency after Bitcoin in terms of market capitalization, and it's had several successes recently. Tron (TRX) is not even a full-year-old yet (the crypto will turn one year old this July 1st), but it's about to launch its very own platform, and has a very respected leader Justin Sun who is hugely admired and respected in the business world, not just among cryptocurrency fans.
Tron's rise has been so impressive and so quick that it's now being lauded as a candidate that soon will be playing with all the market's bigger boys (Ethereum and Bitcoin included).
Ethereum (ETH) is the second most recognizable cryptocurrency, thanks to its recent successes and ranks behind Bitcoin only in market capitalization. TRON (TRX) is an emerging platform, soon to launch its Mainnet and lauded as a potential top contender in the market. Which one makes for a better investment?
Why TRON (TRX)?
TRON is becoming a star cryptocurrency very quickly. It's been up and down, but behind its fluctuations, Tron's founder and CEO Justin Sun's resolution, to make it work and create a web that is decentralized and democratic remains rock solid.
TRON's coin is called Tronix (TRX). It has seriously tanked before, mainly due to the speculative influence that sometimes a massive influx of inexpert investors brings to the market.
There are two things about TRON that could make it the superior investment choice: it's new Main Net's potential, and Mr. Justin Sun's proficiency at marketing and leadership
Tron's new Main Net
The new Main Net, which is scheduled to come online this next May 31st will impart TRX and the network with a set of advantages that Mr. Sun has hailed as much better than Ethereum's.
While Ethereum fans were less than thrilled to hear that (not to say hostile), Mr. Sun usually delivers on promises and those new features could allow Tron to be adopted in mass very quickly.
The transaction fees will be 0.00001TRX per transaction (you don't get any closer to zero than that). The network scalability will grow dramatically (delivering as many as ten thousand transactions per second).
These features will be critical as Tron attempts to take over and decentralize the whole world's entertainment industry which is one of the foundation's core aims and values. If the gaming industry takes TRX seriously, it will become valuable sooner or later.
Effective marketing
Last April Tron did a thirty million dollar airdrop to the Ethereum community. This brought TRX into many new user's awareness, and all these new users are now paying attention to the Main Net launch.
The launch includes an incentive package for users and community members worth two billion dollars, no less. This will pull users and developers into the new infrastructure, create a broader community that will be very committed to the project and that will work hard to bring Tron into the mainstream through adoption.
Being a little speculative, there is a chance that TRON's rise could make some of the world's big tech companies pledge their support through adoption and other means.
Alibaba is often cited as the leading candidate because Mr. Justin Sun is Mr. Jack Ma's (Alibaba's founder) protegé and former student. This would be delightful news for Tron.
Ethereum (ETH)
Ethereum is the crypto world's darling right now. It's more influential, known, and has both the market's momentum and inertia going for it. Some observers even think it could leave Bitcoin behind at some point in terms of market capitalization. Some projections put ETH's value at its peak by this year's end.
DeVere Group's CEO, Mr. Nigel Green, is quoted as saying,
"The price of Ethereum is predicted to increase significantly this year, and could hit $2,500 by the end of 2018 with a further increase by 2019 and 2020."
While Ethereum remains the platform of choice for developing decentralized applications and launching ICOs, that's because it's been virtually unchallenged so far on that.
But as five new cryptocurrencies will be releasing their own Main Nets this very year, Ethereum's dominance in this regard could be short-lived or, at least, seriously challenged very soon.
But for the time being, new projects appear all the time on the platform. Gas, weather, space exploration, just to name a few. The new apps developed in the platform (and that end up working) will add value to its underlying currency.
Ethereum improves through upgrades
Ethereum's dominance will stay around for a while yet. But it presents some scalability limitations and problems, and the relatively high fees it charges make developers feel attracted to other platforms.
Mr. Vitalik Butrin and his team have perceived this problem and are working hard to improve the platform by releasing relevant upgrades. Sharding and Casper are some good examples. It's possible that the new proof of stake algorithm will send Ethereum through the roof.
However, there is a very serious potential problem. Ethereum could be legally classified as a security, and that would make its value drop. While could only be a hiccup that will allow it to recover value in time, it would not play well in terms of investor confidence.
Last thoughts
Tron (TRX) position as one of the most successful (if not the most) emerging platforms and Mr. Justing Sun has been playing his cards very well, so it's making it stand out and deliver on short-term goals.
There's a chance it will catapult this year, so this would be the right time to join. Ethereum is in a different situation; it just needs to come up with the correct upgrades to continue it's unstoppable path to the top.
So this is something of a David vs. Goliath situation. If what you want is a cheap coin that holds lots of potentials, then TRON is the way to go. Its current price is cheap enough that buying TRX in bulk will not set you back significantly. If, on the other hand, you have enough money to get into Ethereum, the returns will be nothing to sneer at.
For the latest cryptocurrency news, join our Telegram!
Disclaimer: This article should not be taken as, and is not intended to provide, investment advice. Global Coin Report and/or its affiliates, employees, writers, and subcontractors are cryptocurrency investors and from time to time may or may not have holdings in some of the coins or tokens they cover. Please conduct your own thorough research before investing in any cryptocurrency and read our full disclaimer.
Image courtesy of Pxhere.com
The post Tron (TRX) or Ethereum (ETH) which one should you invest in? appeared first on Global Coin Report.
Globalcoinreport.com/ is author of this content, TheBitcoinNews.com is is not responsible for the content of external sites.