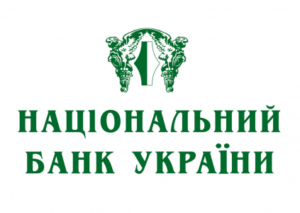 The Central Bank of Ukraine is interested in the development of its own digital currency, and has already completed the pilot tests prior to its implementation.
According to a report by Interfax Ukraine, the e-Hryvnia would be a crypto currency developed with the intention of reducing commissions on transactions and facilitating international operations.
The National Bank of Ukraine (NBU) started a pilot test in December 2018. This was revealed by Alexander Yablunivsky, director of the department of payment systems and innovative development of the central bank, who shared his optimism at a press conference in Kiev last Friday:
"At the end of last year, we launched a practical pilot, when this tool was issued for NBU employees using the existing methodology, in order to evaluate the practical aspect of its use, the strength of the central bank in implementing such tools, and get some feedback from users. The pilot is now complete. We prepared an analytical note and we will consider it on the board of the National Bank,"
Despite the aforesaid, it is important to note that the country has no plans to become a cashless society and no cash substitution is expected as the main means of exchange.
Ukraine: A Bumpy Road Towards Innovation
Similarly, despite the progress made in the creation of this crypto, there are still certain obstacles to be overcome. For now, the most important at the immediate level seems to be the opposition of certain key figures at the legislative level who prevent the necessary reforms from taking place to guarantee the adoption and use of this official digital currency as legal tender.
Mr. Yablunivsky explains that the correct way to refer to the project is by the term CBDC. This allows the central bank to have some control of the country's monetary policy by taking advantage of blockchain technologies.
"We are not talking about cryptocurrency, we are talking about Central Bank Digital Currency (CBDC). It can be implemented on both the centralized registry technology and the decentralized one. This is a completely separate issue, which follows from the target model chosen for e-hryvnia"
Several factors influence the desire of states to issue digital versions of their trust currency. The controversial
Venezuelan Petro
, for example, was created in order to
circumvent sanctions
imposed by the U.S. government.
cryptocrimson.com is author of this content, TheBitcoinNews.com is is not responsible for the content of external sites.