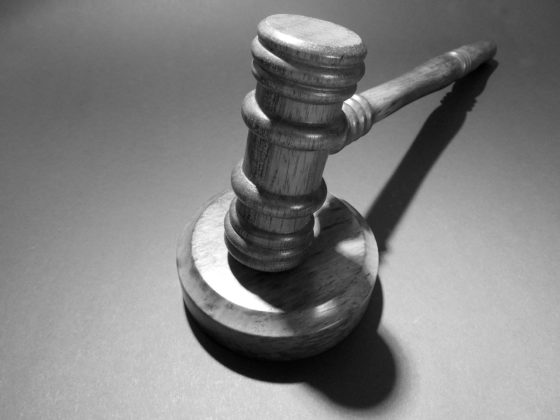 The long-awaited crypto token sale from the Russian messaging platform Telegram has hit a wall in the form of the US Securities and Exchange Commission. The regulator has filed an emergency action and received a restraining order for the $1.7 billion planned ICO.
---
Continued Crypto Crackdown
US regulators are showing no signs of relaxing their stance on crypto, especially new token sales. Telegram found Pavel Durov hoped to launch the Telegram Open Network as a payment option similar to Libra.
You want the latest news about Crypto? Sign up to our weekly Newsletter!

The Telegram offering has been in the works since January 2018 and had already run into stormy waters in the middle of last year. The company began raising funds early last year to finance the development of the new TON blockchain and its popular messenger service. According to reports, the messaging platform was looking to raise up to $600 million in a pre-sale and another $700 million through a public offering.
According to the official release, 2.9 billion 'Grams' were sold to 171 initial investors at discounted prices. This included more than 1 billion tokens to 39 US buyers. Telegram said it would deliver the tokens before the end of this month when they could flood the market with them by the SEC had other plans.
It has accused the firm of failing to register their token sales which it considers as securities. Co-Director of the SEC's Division of Enforcement, Stephanie Avakian, stated;
Our emergency action today is intended to prevent Telegram from flooding the U.S. markets with digital tokens that we allege were unlawfully sold. We allege that the defendants have failed to provide investors with information regarding Grams and Telegram's business operations, financial condition, risk factors, and management that the securities laws require.
Steven Peikin, Co-Director of the SEC's Division of Enforcement, added that the regulator has repeatedly stated that issuers cannot avoid the federal securities laws just by labeling their product a cryptocurrency or a digital token.
Telegram seeks to obtain the benefits of a public offering without complying with the long-established disclosure responsibilities designed to protect the investing public.
The company has been secretive about work on the blockchain and only released code for the network last month. Coinbase has also jumped the gun when it announced custody support for Gram tokens once they are issued.
Friday's action comes a week after the SEC settled with Block.one over the year-long EOS token sale which is also said was unregistered. The firm raised over $4 billion but was fined less than one percent getting hit with a bill of $24 million. It was also not required to register EOS as security.
Will Telegram's ICO be resumed this year? Add your thoughts below.
---
Image via Bitcoinist Media Library
The post US Crypto Crackdown: Telegram Token Sale Rejected by SEC appeared first on Bitcoinist.com.
source: https://bitcoinist.com/us-crypto-crackdown-telegram-token-sale-rejected-by-sec/
TheBitcoinNews.com is here for you 24/7 to keep you informed on everything crypto. Like what we do? Tip us some BAT

Send Tip now!