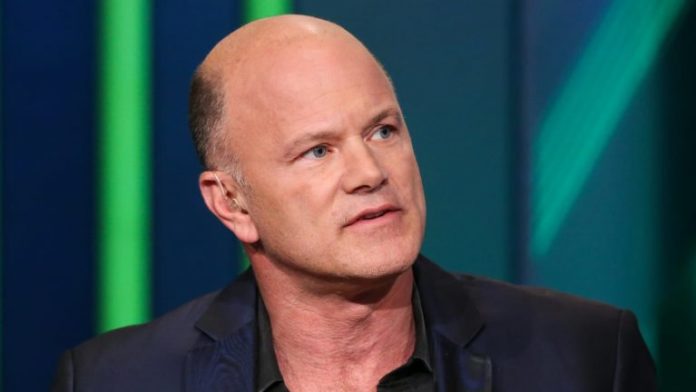 For the first time since October 2019, Federal Reserve Chair Jerome Powell admitted to leveraging quantitative easing (QE) tactics. Powell explained on Friday, the central bank is now comfortable with leveraging QE on a regular basis. Furthermore, the Fed is planning on utilizing negative interest rates in the near future, according to a number of economists and analysts. The economic turmoil in the U.S., and abroad is causing a number of well known investors like Michael Novogratz to focus on bitcoin and gold.
Fed is 'Comfortable' With Regularly Invoking QE and Negative Rates in the US
The global economy has been shuddering and the U.S. economic system has been falling a lot harder than most. American debt relative to gross domestic product (GDP), jumped to 55% during the end of 2000 and twenty years later it is now 110%. The Federal Reserve has also created trillions of dollars on a whim, due to unprecedented panic sparked by the coronavirus outbreak.
The Fed balance has been jacked up to the tune of $6.9 trillion to date, as the central bank has expanded its powers beyond comprehension. In addition to all the dollars passed between the Fed and numerous financial incumbents, the central bank also chopped the benchmark interest rate to zero. If the Fed drops the interest rate below zero, to the negative zones, economists and market strategists think it will fuel the value of digital currencies like bitcoin and precious metals like gold.
Gold and Bitcoin
A recent report from the financial incumbent, Standard Chartered says that if the Fed starts to implement negative interest rates it will do so in a unique method. Meaning, it would likely go for a big "hail mary" and drop the benchmark rate to -0.5% to -1% fast. Standard Chartered's report reveals that if the Fed does drop the rate below zero, then gold will jump to spectacular heights immediately after.
The bank thinks that the price per ounce of gold will skyrocket from today's $1,700+ range, to a high of "$1,920 if Fed turns negative on rates." Standard Chartered's report doesn't mention bitcoin, but the financial entity is very into blockchain technology concepts. Max Bronstein of Coinbase explained on Twitter, in response to a blog post written by former Fed chair Ben Bernanke, that the Fed may try to stave off lowering the benchmark rate below zero by creating more inflation.
"If you're wondering how the Fed is going to try and stave off negative interest rates, here's a potential preview, authored by Ben Bernanke himself," Bronstein said. "The inflation target is going higher, expect another wave of debt monetization." Moreover, Tesla founder Elon Musk believes the same and explained to the famous Harry Potter novelist, J.K. Rowling, that the Fed's inflation problem makes the perfect case for bitcoin. Musk said:
Massive currency issuance by government central banks is making Bitcoin Internet money look solid by comparison.
Michael Novogratz: 'When $10k Bitcoin Goes, It Will Move Fast – Get on the Train'
Despite people's opinions that a wave of debt monetization may keep the interest rate from falling, Standard Chartered explained that the market may be convinced the Fed will leverage negative rates in the near future.
"Markets saw the Fed funds dipping briefly and very gently (1-2bps) into negative territory in mid-2021 before returning to positive territory (4-7bps) in mid-late 2022. We see this small move into negative rates as reflecting a strong market belief that the Fed will be on hold for an extended period. If the market is convinced that there is no room to raise rates, it will likely price in some probability of rates falling, however remote," Standard Chartered said in the firm's recent report.
The prominent Wall Street investor and Galaxy Digital founder, Michael Novogratz explained that because of the "turmoil in the USA" people should watch bitcoin and gold. "Watch Gold vs Bitcoin," Novogratz tweeted. "If that chart breaks higher it will turbo boost Bitcoin." Novogratz further added:
Bitcoin is coiling. It will take out $10k soon. All the tragic turmoil in the USA adds to the narrative. Budgets are going one way and it's the opposite of balanced. When $10k goes it will move fast. Get on the train.
Bitcoin (BTC) touched a high of $10,280 on June 1, 2020, as the American nation has been dealing with mass riots and protests. Since then the cryptocurrency is battling heavy resistance and the price is hovering just above the $10k zone at the time of publication.
What do you think about gold and bitcoin prospering from the economic meltdown? Let us know in the comments below.
The post US Turmoil and Negative Interest Rates – Billionaire Michael Novogratz Says 'Watch Gold and Bitcoin' appeared first on Bitcoin News.
Bitcoin.com is author of this content, TheBitcoinNews.com is is not responsible for the content of external sites.
source: https://news.bitcoin.com/us-turmoil-and-negative-interest-rates-billionaire-michael-novogratz-says-watch-gold-and-bitcoin/
TheBitcoinNews.com is here for you 24/7 to keep you informed on everything crypto. Like what we do? Tip us some BAT

Send Tip now!