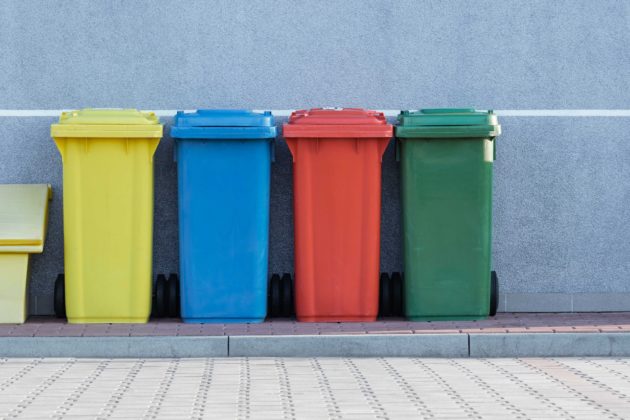 Even after the 50% crash that the crypto market sustained in March, there remain hundreds of active blockchain projects all trying to solve different problems in different niches. All of these projects claim to have value, to have a purpose, but a leading venture capitalist has argued that the crypto space is still filled to the brim with "garbage."
Many Crypto Projects Are "Garbage," Venture Capitalist Says
TechCrunch recently sat down with Kevin Rose, co-founder of Digg and a general partner at True Ventures, to talk crypto.
Rose, who led Google Ventures' 2013 investment in Ripple, argued that he thinks there is "no doubt that the future of currency is digital," mentioning how it could make payment systems more effective and more easily accessible. Yet he did admit that many crypto projects are falling short of the vision, and are actually "garbage" at the end of the day:
"So there will be something that comes into existence that is spendable and easy to understand and is based on some type of blockchain technology. Like, there is no doubt that will be the case. The problem is that 99% of the projects out there and a lot of the people who are behind them are just in this for the pure financial gain. And there's a lot of garbage out there. And that's unfortunate because it really drags down the high-quality projects, and it muddies the space quite a bit."
Rose's comment is reminiscent of that made by the lead technical analyst at crypto research firm BlockFyre. The analyst wrote in a recent note regarding the price action of most altcoins:
"The reason the alt pumps are unconvincing is because they have followed the same patterns. IEO's, Interoperability, privacy coins moving together. It's coordinated as it has been the last 3 years instead of all ships rising together."
Altcoins Poised to Crash
Rose's comment on the efficacy of many of these crypto projects is reflective of the bearish outlook that other analysts have on altcoins.
Per previous reports from Bitcoinist, Josh Olszewicz, a crypto analyst at Brave New Coin, observed on May 15th that Bitcoin's dominance chart printed a textbook signal of strength: a golden cross.
In the case Olszewicz pointed out, the 50-day moving average crossed above the 200-day moving average of the Bitcoin dominance chart — which tracks what percentage of the crypto market is made up of BTC. The arrival of the golden cross, the analyst postulated, is a sign that those awaiting an "altcoin season" may be rudely awakened.
Chart from Josh Olszewicz (@CarpeNoctum on Twitter), a crypto analyst at Brave New Coin. The chart is of Bitcoin's dominance printing a "golden cross" formation.
Previous golden crosses on Bitcoin's dominance chart preceded massive rallies in BTC against altcoins, suggesting the same is likely to happen again.
Photo by Paweł Czerwiński on Unsplash
Bitcoinist.com is author of this content, TheBitcoinNews.com is is not responsible for the content of external sites.
source: https://bitcoinist.com/venture-capitalist-there-still-is-a-lot-of-garbage-in-the-crypto-space/?utm_source=rss&utm_medium=rss&utm_campaign=venture-capitalist-there-still-is-a-lot-of-garbage-in-the-crypto-space
TheBitcoinNews.com is here for you 24/7 to keep you informed on everything crypto. Like what we do? Tip us some BAT

Send Tip now!