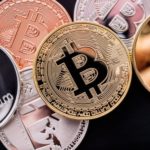 If you want to find out the latest events that transpired in the past week in the world of crypto, but can't be bothered looking on all the news sites, here is our weekly news summary:
Binance Buys CoinMarketcap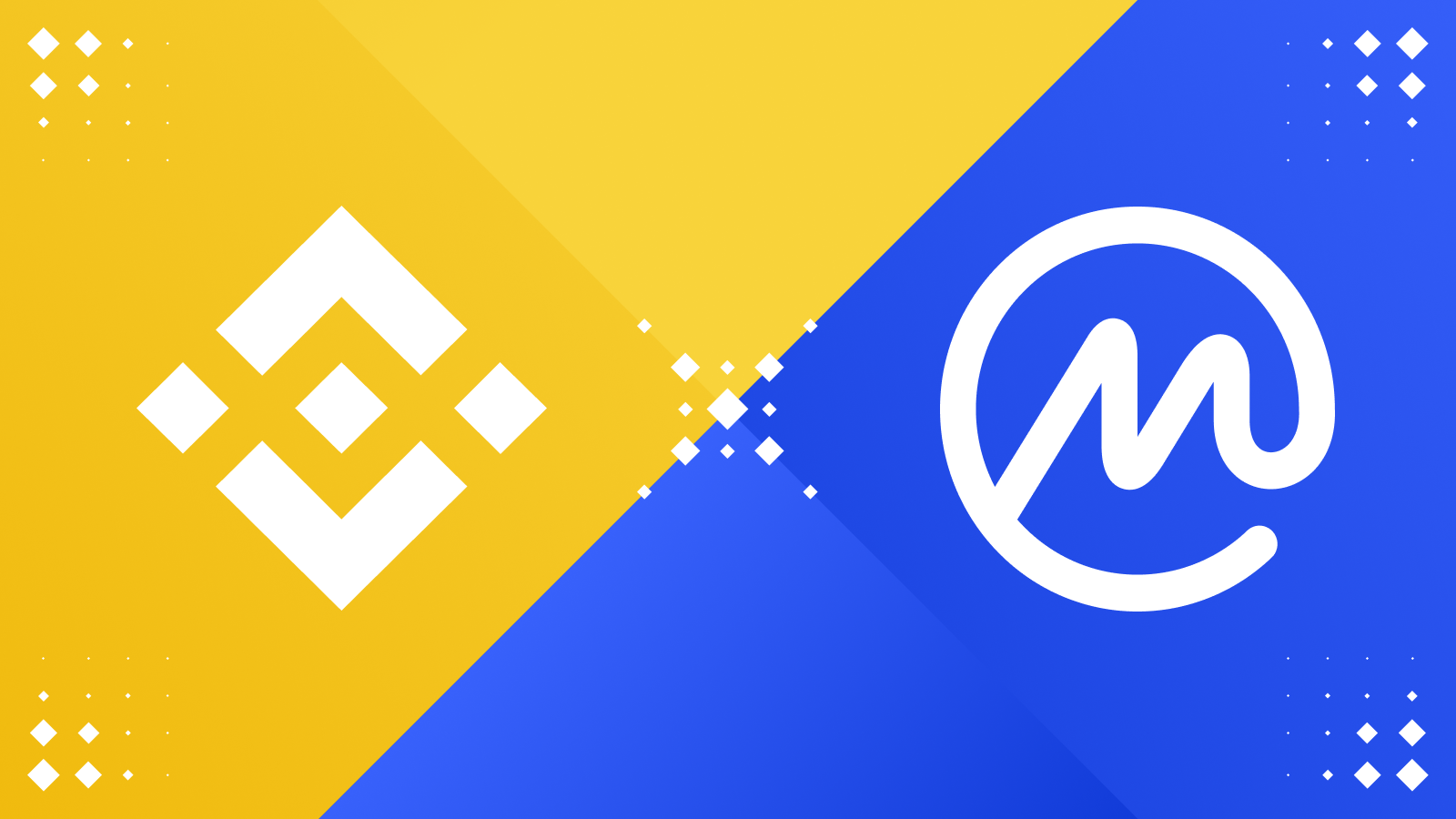 Binance officially revealed that it has acquired CoinMarketCap, one of the most used crypto and exchange data aggregators.
It was alleged that the acquisition was worth around 400 million. Binance CEO Changpeng Zhao (CZ) stated that the deal was made on March 31st.
According to the exchange's post on March 2nd:"The core DNA of CoinMarketCap is strongly aligned with Binance's ethics and culture, from its integrity to its value of freedom, transparency and user-focus. Our common vision will be strengthened by this acquisition to further growth and instill transparency in the industry. This will enable us to build on each other's strengths, jointly serving as infrastructure providers of crypto."
Zhao also revealed that it will continue to help CoinMarketCap evolve and provide further useful products for the crypto community. The elusive CoinMarketCap founder Brandon Chez stepped down from its position as CEO while the current CSO Carylyne Chan took his place as interim CEO.
Brandon Chez stated:
"I believe that of all the teams in the space that could acquire CoinMarketCap, Binance is one of the very best options. They are a team that has shown, time and again, that they care about their users and will do the best for them, even in the most challenging of times. This spirit will continue to be echoed in our own user-focused philosophy at CoinMarketCap."
"Ever since our humble beginnings in 2013, we have been public about our commitment to remaining neutral by avoiding censorship and judgment of projects or exchanges that we list, preferring to let users make their own decisions based on the data. We are delighted that the Binance team has been unequivocal in ensuring that we can continue to adhere to our methodology without prejudice."-was the statement made by Carylyne Chan.
"For many, CoinMarketCap is the landing page of our industry, and like Binance, it has built its community around user trust. We plan to empower CoinMarketCap to continue to build innovative, useful products for its users and the global community," stated CZ.
A source with insider knowledge of the acquisition stated that the deal was made mainly in the form of equity as well as BNB, the native token on Binance. Another person stated that the deal was actually worth $300 million.
Several Binance employees(who have chosen to remain anonymous in a TheBlock interview) have declared that the exchange was thinking of completely changing CoinMarketCap's business model, going from an ad-based model to a subscription model, meaning that the exchanges have to pay to be featured on the site.
CoinMarketCap has tweeted that it "will continue to run as an independent business entity. Binance cannot make any changes in our business model unilaterally."
Binance Launching Mining Pool
Last Tuesday it was confirmed that Binance CEO Changpeng Zhao will be launching its own mining pool.
"The company has already hired some professionals for this purpose, some of them former Bitmain employees. The launch is planned for the Q2 2020," posted the Coinlife publication.
Yes, there is a #BinanceMiningPool coming soon. 👀

A new addition to our suite of #BinanceFinance products we offer including: Staking, Earn, Savings and Loans.#useBNB https://t.co/hYa48hynX4

— CZ Binance 🔶🔶🔶 (@cz_binance) April 1, 2020
The head of the Sigmapool mining pool, Jakhon Khabilov, has revealed that Binance is already offering "generous" referral bonuses to its potential clients and that the exchange has contacted several miners in China to endorse the forthcoming new service.
Binance has followed in the footstep of OKex and Huobi, which created their mining pools in August and September 2019, respectively.
The vice president of Poolin, Alejandro de la Torre, says that the reason why the exchange got into bitcoin mining is liquidity. Mining is the cheapest way to adding liquidity to exchanges, said the vice president.
The CEO of the Bitriver mining farm in Russia, Igor Runets, sees this move as a logical step for the crypto exchange: "Both these businesses are software-based, so no additional professional skills are needed. The client base would largely overlap: many mining pool users are also clients of exchanges."
Okcoin Launched New Exchange in Japan
Source: insidebitcoins
OKCoin established an official branch in Tokyo and finalized the registration process to launch its crypto exchange business.
OK Group, the parent company of the branch has stated that it aims to be fully compliant with the crypto-related law Payment Service Act, the administrative guidelines and the self-regulatory rules enforced by the Japanese Financial Services Agency (FSA) and the Japan Virtual Currency Exchange Association (JVCEA) respectively.
The exchange also was required to seek licensing for "an operating system to use services safely and segregation management of user property and information."
John Feng, CEO of OKCoin Japan told Bitcoinist:
"The license granted today despite the serious coronavirus situation in Tokyo was a pat on the back for us. It shows not only the regulator's commitment to the crypto industry but also its strong support to OKCoin Japan. This is the first license issued this year–and the first ever to a global crypto exchange that obtained it through the regular application process."
The group also revealed that they have more plans in store than just launching a crypto exchange in the country:
"In addition to operating a virtual currency exchange, we are working on the development and commercialization of blockchain technology in collaboration with leading local partners in overseas expansion. By exploring cutting-edge technologies with the ideals of the blockchain, we realize technological innovation and industrial restructuring and actively contribute to the development of the industry."
Users will have to register in advance in order to access the new platform. OKCoin Japan will support the Japanese Yen and a number of cryptos such as BTC, ETH, ETC, LTC, and BCH.
Huobi Now Offers Crypto Lending

Source:ihold.com
Crypto exchange Huobi now allows users to earn interest by holding their assets by partnering up with decentralized crypto lending platform Cred.
The exchange announced on April 1 that it has integrated Cred's lending and borrowing services in its Huobi Wallet, which currently supports more than 1,000 crypto assets.
While it is not known yet the full list of supported crypto assets for the service, it has been noted that Bitcoin (BTC), Ether (ETH) and stablecoins such as Universal Dollar (UPUSD) will be included in the lending functionality.
Cred is a licensed lender and a founding member of a coalition of cryptocurrency and blockchain firms called the Universal Protocol Alliance. The Californian firm is backed by top companies such as Binance Labs, Arrington XRP Capital, Blocktower and FBG Capital.
Cred CEO Dan Schatt expressed his enthusiasm for the new partnership, stating that the company was eager to provide its decentralized financial services to users during these "times of financial instability."
"Huobi Wallet users will be able to lend their crypto assets and receive monthly interest payments, with the option to roll over pledged assets for additional periods. No minimum requirement is needed and interest can be paid in stablecoins or cryptocurrency. Huobi Wallet users with $150K or more in digital assets can also schedule a call with Cred's Private Client Associates to develop a custom program."-read the post.
Featured image: ico.li

coindoo.com is author of this content, TheBitcoinNews.com is is not responsible for the content of external sites.