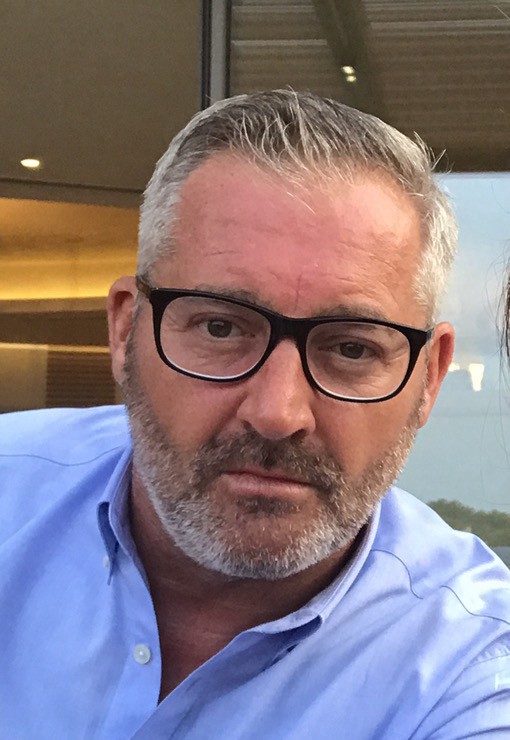 Mark Nixon joins IOTA to head up the Smart City Program. He brings a wealth of experience gained across the TMT sector having held senior commercial and operational roles for 3Com, Verizon, Nokia, O2 and most recently Huawei where he led the Business Consulting Practice in MENA.
Mark started his career in Telecommunications 30 years ago with the British Army "Royal Corps of Signals" as a Systems Engineer working on some of the earliest Mobile Data Communications Networks deployed globally to support British Military Operations. Early successful forays into near-realtime Intelligence Systems working on personality tracking and vehicle identification / tracking systems led to his leaving the Royal Signals and joining the TCP-IP Switching Company 3Com. Here he held several Technical and Product Marketing roles, leading key projects with the UK academic community on the development of "JANET" and "SuperJANET", a global secure IP network supporting research and academic institutions.
Throughout his career he has looked to be innovative in terms of how technology can be applied to real world business and consumer lifestyles, looking to solve problems that make a difference to our lives. He launched the first Blackberry Service outside the US with O2, and quickly followed by leading the launch of the first Windows mobile data solution with the O2 XDA, successfully introducing secure scalable data centric solutions to the UK market.
Mark led the O2 platform solutions business, securing breakthrough contracts with Camelot (the UK National Lottery) and Pop Idol (for cross-carrier interactive voting services which have revolutionized how we interact with our TV viewing). His team pioneered the early M2M market creating an ecosystem of development and innovation for the mobility security market, with the introduction of a smart car tracker service in the UK and Europe. He played an integral role in the establishment of a mobile data application development ecosystem (O2 Litmus), enabling innovation and collaboration for the creation of data applications that can be used in 3–4G carrier networks.
At Nokia Mark drove the successful launch of the OVI Store, offering customers content that was compatible with their mobile devices and relevant to their tastes and locations. Ovi introduced the first carrier billing capability to the Nokia partner network of operators, to seamlessly simplify consumers accessing and paying for relevant content.
Most recently Mark has been leading Huawei Business Consulting Practices in Europe and the Middle East. He was responsible for driving new innovative engagements with the TMT sector, looking to enable the Digital Transformation of traditional connectivity-centric mobile network operators to becoming viable Digital Services Businesses. As a TMForum Ambassador, Mark is at the heart of introducing Industry standards and frameworks that look to accelerate transformation by utilising new open transparent technologies. For example the Open API Program, Digital Maturity Model and FrameworX — the structured building blocks for carriers to address the transition from legacy processes, skills and operating systems, to new agile experience-based business models.
Mark holds a BEng. In Electronic Engineering from City of London University and an MBA from Said Business School Oxford.
On joining IOTA
I'm so excited to be joining the IOTA team, where I will be leading the Smart City Program. I am looking forward to continuing the great work that IOTA has done to date in engaging with the Smart City ecosystem including government, academia and industry. We hope to continue to leverage the IOTA Foundation to partner in the creation of real world DLT solutions that enhance the lives of citizens globally. Utilising the IOTA Tangle, R&D teams and Partner Network in the development of POC's and Use Cases, we can drive open source, permissionless development.
Mark Nixon brings a massive wealth of experience and a significant network of contacts, to lead the Smart City Program at the IOTA Foundation. Give him a warm welcome!
iota-news.com is author of this content, TheBitcoinNews.com is is not responsible for the content of external sites.