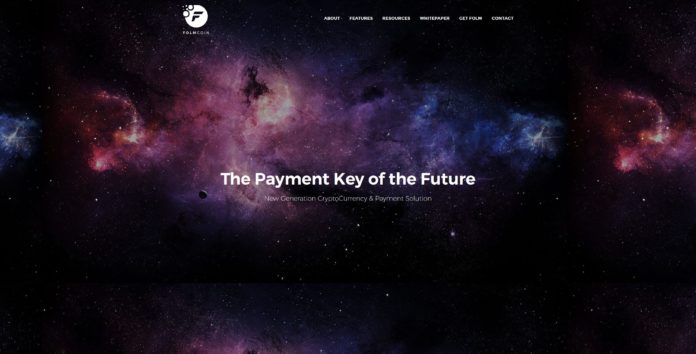 What is FOLM Coin?
FOLM coin (FLM) claims to have identified weaknesses in the Bitcoin network, and it proposes its cryptocurrency as a solution to those perceived problems, and the project began in October of 2017. According to the FOLM coin developer Gorkem D., some of Bitcoin's shortcomings include "slow block times, insufficient block size, blockchain synchronized nodes, and the threat of ASIC mining."
To sum this up, FOLM coin considers Bitcoin to be too slow and also susceptible to centralization through the 51% attack. In this attack, one miner or a clique of miners control the network through their superior hardware.
FOLM coin also considers Bitcoin's node structure to be a problem. FOLM addresses this through a master node system. In a master node system, master nodes exercise greater privileges over the network through voting rights. And in some cases, master nodes speed up the network.
As with Litecoin and Bitcoin Cash, FOLM coin provides a larger block size than Bitcoin to speed transaction time. Bitcoin blocks contain one megabyte of data. FOLM contains four megabytes of data.
With these features in place, FOLM states in its white paper that it hopes to become a payment system, and it hopes to provide an infrastructure to build applications and services on top of, such as a banking application.
Two Websites
The project maintains two separate websites. The FOLM Universe site (also referred to as FOLM.io) functions primarily a marketing and advertising site publicizing FOLMServices, FOLMBank, FOLMApps. The FOLM Coin site provides more technical information, and it includes the white paper and resources such as a block explorer.
How Does FOLM Coin Work?
PHI1612 algorithm
The FOLM coin project prides itself on its use of the PHI1612 algorithm.
Introduced by the Luxcore project for LuxCoin, the PHI1612 algorithm provides a hybrid consensus approach that combines Proof of Work (PoW) and Proof of Stake (PoS). PHI1612 attempts to be both ASIC resistant and NiceHash resistant. This means miners competitively produce blocks against other miners with more expensive and specialized hardware without disadvantage.
ASIC stands for Application Specific Integrated Circuit. ASIC's provide powerful computational abilities useful in winning the cryptographic puzzle required by Bitcoin to create the next block on the chain. As a Slovenian organization, NiceHash provides a cryptocurrency cloud mining service where miners purchase hashing power.
Algorithms such as PHI1612 seek to level the playing field for miners. Consequently, the network remains decentralized and resistant to the 51% attack where one miner or a clique of miners control the network by virtue of possessing the most powerful hardware.
To enhance security, PHI1612 uses multiple hashing algorithms, including Skein, JH, Cubehash, Fungue, Gost and Echo. Basically, think of this as protecting the network by locking a box inside of a box inside of another box. So to hack the system, you have to break one after the other after the other.
This algorithm also claims to consume less energy than tradition PoW algorithms.
Software Source Code
To create the FOLM coin project, FOLM's developers cloned the Bitcoin project, and then they copied code from some of the other cryptocurrency projects such as Bulwark.
GitHub hosts the FOLM code base as an open source project, and the code is programmed in the C++ language. One programmer works on the project.
In addition to the main project repository, GitHub also hosts a secondary FOLM project for building a paper wallet. Coded in Javascript, the FOLM team cloned the code for this wallet from the Electron wallet project.
FOLM Team and White Paper
The entire team for FOLM resides in Istanbul, Turkey, and only one individual on the team lists FOLM as his place of employment. On LinkedIn, Gorken D. lists his position at FOLM.io as Co-Founder / Software and Business Development Director. His job history includes a number of software development positions since 2008. On the other hand, Volkan Inanc lists himself as CEO on the company website, but on LinkedIn lists Veron Bilisim A.S. as being his day job.
The primary function of the FOLM project is to facilitate payments, and the FOLM Coin White Paper provides additional details on the goals and technology of the project.
Coin supply and sustainability
FOLM takes the perspective that the success of the network depends on miners. Consequently, they intend to maintain the profitability of mining over the long term. And to incentivize miners to remain on the system over time, FOLM rewards miners more in their second year on the network than on the first.
And the benefits of ASIC resistance and NiceHash resistance contributes to this reward philosophy. With the PHI1612 algorithm providing a level playing field, the system empowers all miners to earn rewards.
The company premined 5% of the coins to fund the project. The first year expects to see 7,884,000 FLM mined, and the second year should mine 5,256,000 FLM. The 23,001,916 FLM caps the total coin supply, and mining expects to end in 32 years.
Trading history
Thus far, FOLM coin's presence on the trading market continues to fly under the radar. CoinMarketCap fails to list the coin at all.
Where Can You Buy FOLM Coin?
List a few exchanges, internally link to some of our guides. If we don't have the option on our guides, let us know and we'll add it (bonus points and $ if you write it so we can paste it in there!)
Several minor exchanges currently list FLM, primarily as a pair to trade with Bitcoin. These include CoinExchange.io, the CryptoBridge decentralized exchange, and BitexLive.
Where Can You Store FOLM Coin?
In addition to the GitHub repository mentioned earlier for a paper wallet written in Javascript and cloned from the Electron wallet project, the main project repository includes source code for a wallet in C++, cloned from the original Bitcoin project as well as other crypt projects.
And FOLM Universe offers a variety of wallet download options for desktop, web, and mobile. These run on Mac, Windows, Linux, iOS, and Android.
The post What is FOLM Coin (FLM)? appeared first on CoinCentral.
Coincentral.com is author of this content, TheBitcoinNews.com is is not responsible for the content of external sites.