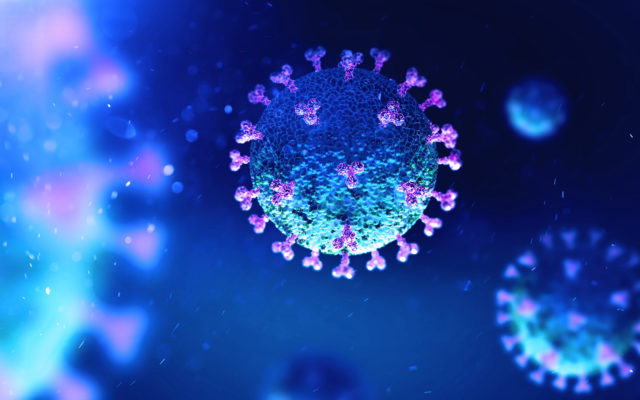 Overnight, news broke that early trial human patients developed a "robust" immune response to a potential virus vaccine from Moderna. Stock futures soared over the news, and the stock market opened today higher as a result. But even despite an ongoing correlation between Bitcoin and the S&P 500, the cryptocurrency isn't following this pump.
What's the reason behind Bitcoin lagging on positive news that sent the stock market back to retest recent highs?
Early Stage Clinical Trials Show Robust Immune Response, Stocks Soar On The News
As soon as the pandemic hit, it became clear that the only way to stop its spread would be through a vaccine. Until one was ready, the world was likely stuck to abide by any lockdowns imposed by government officials.
Thus began an arms race between pharmaceutical giants under the gun from world leaders to come up with a working vaccine.
New peer-reviewed data shared by the New England Journal of Medicine revealed trials of Moderna's promising vaccine is proving successful. And it sent stock market futures soaring as a result.
RELATED READING | HOW BITCOIN OUTPERFORMED BOTH THE S&P 500 AND NASDAQ IN FIRST HALF 2020
All of the 45 patients in the clinical trial produced neutralizing antibodies following treatment. Those that received a second dose exhibited a "robust" immune response.
Moderna also claims that the highest dose group experienced antibodies four times as much as survivors of the virus.
The share price of Moderna surged by over 15%, and stock market futures followed with strong gains. The Dow rose over 500 points pre-market, opening nearly 400 points higher at today's market open.
Other assets, like cryptocurrencies, have meanwhile barely moved over the news. But why?
Bitcoin BTCUSD Versus S&P 500 SPX Comparison Line Chart | Source: TradingView
Why Isn't Bitcoin's Price Following The S&P 500 Pumping On Positive Vaccine Developments?
Over the last several months into 2020, the correlation between Bitcoin and the stock market has never been higher. In the above comparison between BTCUSD and the S&P 500, the correlation is uncanny.
Almost every peak and trough lines up well, aside from a few deviations. The latest deviation is occurring right now, as the S&P 500 reacts to the positive vaccine news, but Bitcoin continues to trend sideways.
Bitcoin has lacked its signature volatility over the last few weeks, leaving many investors and traders bored with the crypto asset. It's turned many traders toward altcoins or even traditional markets like stocks.
RELATED READING | ECONOMIST WARNS OF 1929-LIKE SECOND LEG DOWN; WILL BITCOIN FOLLOW?
Bitcoin is becoming so stagnant, it isn't even reacting to some of the most significant news since the outbreak first began: a vaccine is close to being ready, and is showing positive results.
While the boring sideways action may be frustrating or confusing for crypto investors, breaking free from any stock market correlation could be positive. The correlation between the two assets has only damaged Bitcoin thus far, letting the stock market take it down with each major crash.
The Black Thursday collapse delayed Bitcoin's next bull market. With the virus out of the way and the stock market correlation gone, the cryptocurrency may finally be free to rally once again.
For now, even shaking the correlation hasn't been enough to get the cryptocurrency to break out of this tight trading range.
Featured image from Shutterstock.
You want the latest news about Crypto? Sign up to our weekly Newsletter!

Bitcoinist.com is author of this content, TheBitcoinNews.com is is not responsible for the content of external sites.
source: https://bitcoinist.com/why-hasnt-bitcoin-followed-stocks-rallying-on-positive-vaccine-data/?utm_source=rss&utm_medium=rss&utm_campaign=why-hasnt-bitcoin-followed-stocks-rallying-on-positive-vaccine-data
TheBitcoinNews.com is here for you 24/7 to keep you informed on everything crypto. Like what we do? Tip us some BAT

Send Tip now!