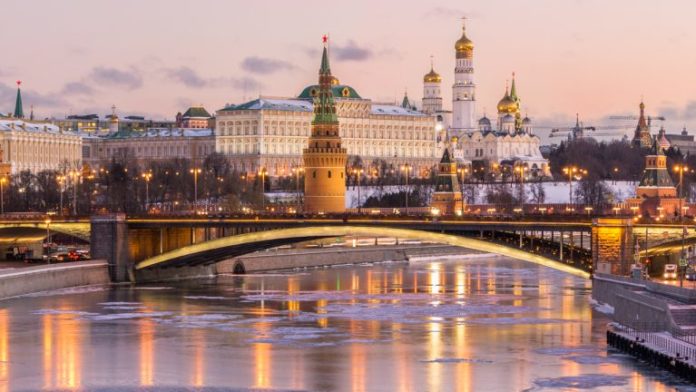 According to a recent research survey, cryptocurrency investment is a touch more popular than gold in Russia. An organization called the World Gold Council surveyed 2,023 investors and cryptocurrency turned out to be the fifth-largest investment next to gold.
The World Gold Council (WGC) is considered an authority on the gold industry as the market development organization works with all types of industry leaders in the precious metals field. WGC also manages the very popular web portal gold.org and it often publishes research studies concerning safe-haven investments.
Just recently, WGC published a report concerning gold investments in Russia and the study also touched upon cryptocurrency investments as well.
The WGC surveyed 2,023 Russian investors that stem from all around the country. 68% of the surveyed participants said "gold is seen as an effective store of value."
"Most Russian investors believe [gold] holds its long-term value and protects against currency and inflation fluctuations," the WGC study details. In a chart that highlights the "investments in Russia over the past 12 months," cryptocurrency investment vehicles represent a higher percentage than gold.
Cryptocurrency is listed as the fifth-most popular investment vehicle with a percentage rating of around 17%. Meanwhile, gold is roughly 16% among the 2,021 WGC survey participants.
Ahead of cryptocurrency investments include things like savings accounts, foreign currencies, real estate, and life insurance respectively. Below cryptocurrencies and gold on the WGC list are investments like collectibles, gold coins, stocks, and government-issued bonds.
Additionally, the WGC authors wrote that crypto investment is taking place in Russia even though regulations are quite gray in the region.
"The rise of cryptocurrencies demonstrates that there is a desire for choice and appeal among retail investors. As the Russian investment market takes shape, opportunities for different investment products will emerge and gold will need to respond," the WGC authors said.
What do you think about the WGC report which shows cryptocurrencies as being Russia's fifth-most popular investment? Let us know in the comments section below.
The post World Gold Council Survey Shows Cryptocurrency Investment the 5th Most Popular in Russia appeared first on Bitcoin News.
Bitcoin.com is author of this content, TheBitcoinNews.com is is not responsible for the content of external sites.